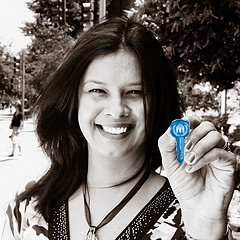 Many of you are familiar with the Blue Key campaign that I've been working on since last year for my client, USA for UNHCR.
There are so many things I've learned during the course of this campaign – about blogger outreach, about measurement and analytics, about Facebook Groups, about community building – there are probably a ton of posts waiting to be written.
Photo of me and my Blue Key courtesy Razoo
So I figured I'd start with a post on one of our most successful tactics that helped achieve the 2011 goal for the campaign: tweetathons.
Background
The very first tweetathon we held was on June 13, 2011. It came together rather quickly – in about a week – and what I loved most about it was that it was a Blue Key Champion-generated idea (I'd wanted to do something like this even before we started the campaign, but I knew it wouldn't work until we'd built a community).
But when the Champions suggested doing this, you didn't need to ask me twice! That first tweetathon was so successful (169% increase in web traffic and more than half the key purchases that week came from the tweetathon), that we decided to do them as often as possible. So, with Champion buy-in, we did four more tweetathons last year; one each, September through December.
12 tips on planning and running a successful tweetathon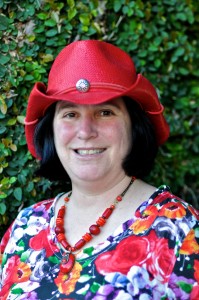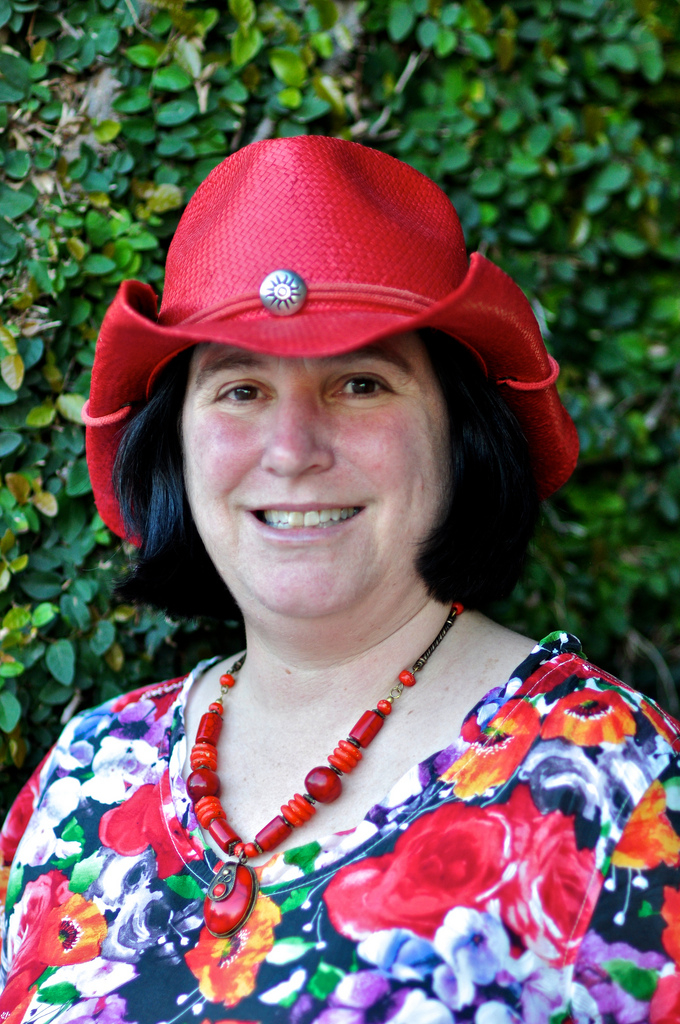 Beth Kanter (also a Blue Key Champion) did a terrific case study on our use of Analytics back in August, and there's quite a bit about the tweetathon in there. So I'll pick up where she left off.
If anyone is not familiar with a tweetathon, it is basically a telethon type event that is held over Twitter. When done right, they can be great tools for significantly increasing awareness as well as generating "real" results.
1. Decide your hashtag
This may seem self-evident, but often it's not. If you have a hashtag you've been using frequently to drive attention to your cause/campaign, use that, instead of creating a new hashtag.
Why? There is already a level of familiarity built into that hashtag. Use that to your advantage.
2. Get your community on board before the tweetathon
As I mentioned earlier, I'd had the idea of doing a tweetathon-style "event" when we were first planning our strategy. But we didn't push it early on for two reasons: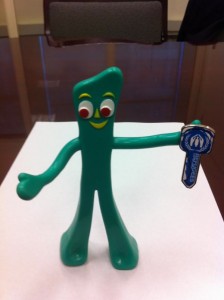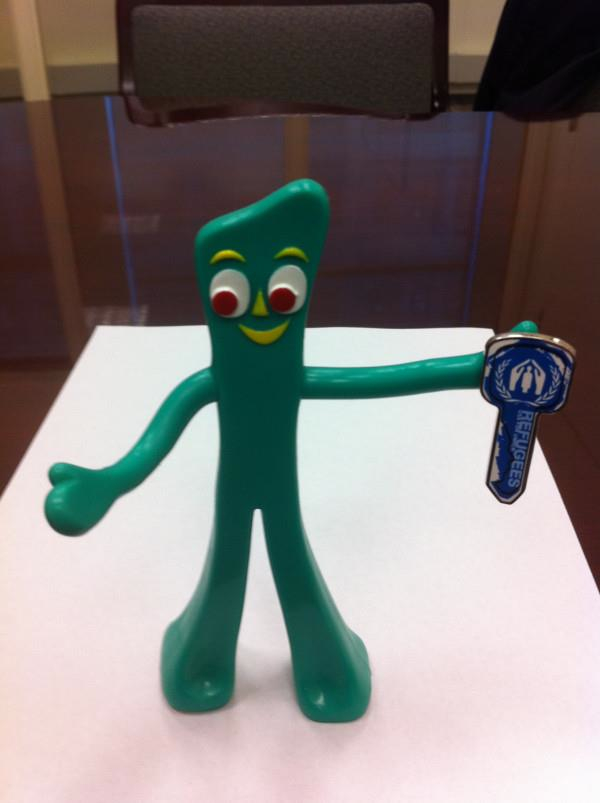 The hashtag (#bluekey) needed to gain traction
We needed our Champions to get on board with the idea… after all, we needed people to "staff" the tweetathon, right?
Image of Gumby with the Blue Key courtesy Sean McGinnis
Once the hashtag had started gaining traction – thanks in no small part to the efforts of our Champions, who were blogging, tweeting and Facebooking their hearts out – we slowly started building a community of people who were familiar with the hashtag and refugee issues.
And in December, #bluekey was trending in DC.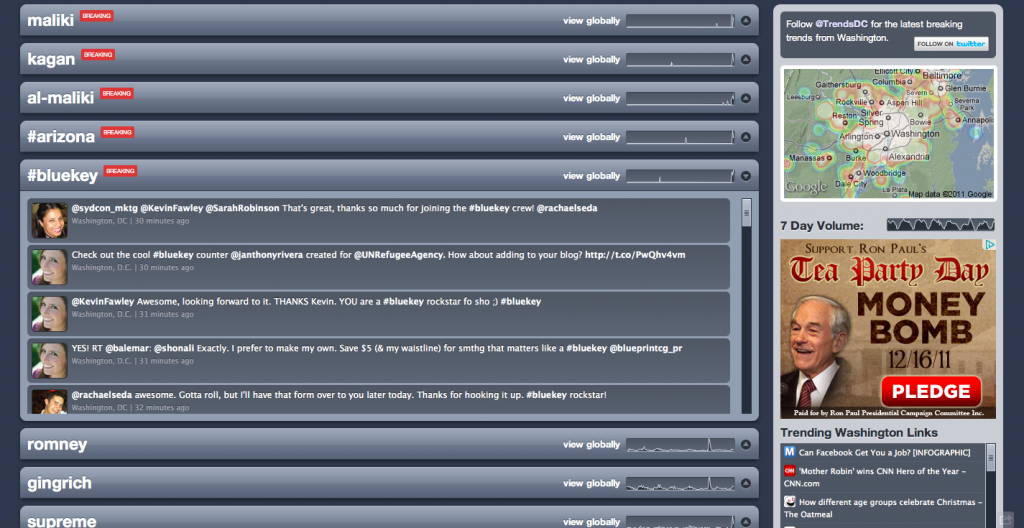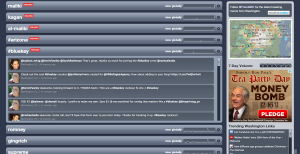 And the most important of these? The Champions. So when they came up with the idea of doing a tweetathon, I knew it would work, because they were invested in the success of the campaign.
3. Plan it like it's your wedding
Twitter is so free-flowing, it's easy to underestimate – or completely discount – the amount of planning that goes into pulling off a successful event such as a tweetathon.

We were fanatical in our planning. We set up schedule documents with time slots to be filled out, one for each hour (our tweetathons ran 9 am – 9 pm ET), and asked the Champions to sign up at least for an hour, if they could.
We also created:
"how to participate in the tweetathon" documents, complete with instructions on Twitter chats,
informational documents on USA for UNHCR and refugee issues (including key statistics and "news they could use"), and
a separate tweetathon "guide" for each such event, that linked to relevant documents. It also included a few sample tweets (particularly useful for those Champions who wanted to schedule tweets but might not be able to make the event in person).
4. Make sure your tweetathon is "staffed"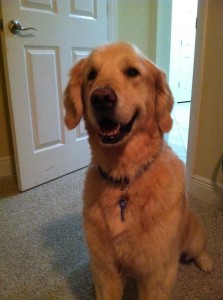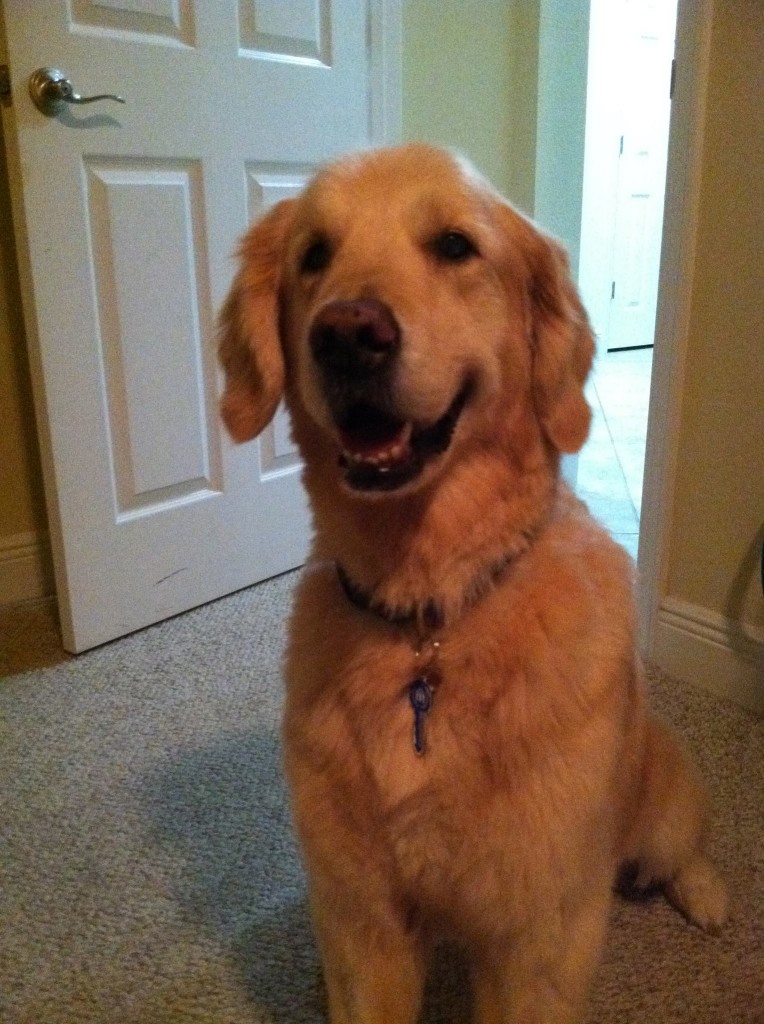 As I said earlier, we asked the Champions to sign up for at least an hour for the tweetathons. This ensured we wouldn't run into "dead air" on Twitter – yes, that can happen! – and as far as possible, we tried to get at least two Champions per time slot, so that they could talk to each other, and back each other up.
Photo courtesy Adam Toporek
In addition, I was "on" the entire time (you should have seen me at 9 pm at night, I was not a pretty sight), and later in the year, so was Rachael Seda, who has been working with me on the campaign.
Rachael and I played a supporting role, helping to RT our Champions' tweets, and watching the tweetathon to make sure everything was working. This gave both the client and the Champions a level of confidence that someone had their back, so to speak.
5. Communicate, communicate, communicate
As we planned the tweetathon, we made sure to communicate the plans with the Champions; both in the Facebook Group that serves as a day-to-day communication mechanism for them, as well as via email when necessary. Sharing the schedule, "how-to" document, day-of guide… all these were communicated both ways.
During the tweetathon, we communicated tidbits and exciting "happenings" to the Champions in real time. For example, if we saw a significant key purchase come through. Or if someone sent out a really funny, or touching, tweet.
Funny as it might sound, we used the Facebook group to communicate about a Twitter event; and it worked terrifically well.
6. Pre-promote your tweetathon
Once we knew the schedule, who (if any) the special guest would be, we promoted the tweetathons as much as we could.
We posted announcements to the (periodic) Blue Key e-newsletters, the Blue Key blog (like this one), and we encouraged our Champions to spread the word as well. And we posted periodically, and then more frequently, on Twitter, about the upcoming event.
A great tip from Champion Betsy Decillis (paraphrased): If you have close contacts you think will support you, share this information with them beforehand. That makes it more likely that they will participate and take the actions you hope they will.
Now, following the first tweetathon, I started getting a lot of pitches from PR agencies and organizations to participate in similar events. Perhaps these work, but they didn't for me, because either I didn't have a relationship with the organizations, or a particular interest in the cause.

If you have the resource to blast-pitch people, you can try that (though it's not an approach I advise at the best of times). Rather, I suggest you focus on reaching out to the people you're connected to fairly closely, since they are most likely to want you to succeed.
When a tweetathon takes off, it can bring you new Champions, just like Jennifer Fong.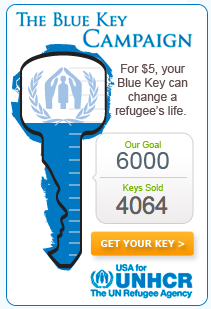 7. Have a goal … and communicate it
There's that C word again. But it's tough to do an event like a tweetathon and generate excitement if you don't have a goal to shoot for. It might be X amount of money you're trying to raise, or something else.
Props to Champion Tony Rivera and his team for creating this über-cool widget counter for the campaign… free!
In our case, we had a certain number of keys we were trying to get sold, so over the course of the tweetathon, we'd give our Champions periodic updates as to where we stood on the numbers.

Doing that helped get them more energized… because they didn't just know what we were aiming for, they knew how far we were from it.
8. Have fun and be yourself
You can plan all you want, but I think what makes an event like a tweetathon fun is the surprise element that comes into play. Even though we gave our Champions a few sample tweets and the general outline of the day, we never insisted that they tweet a certain way.
As a result, some terrifically creative and, at times, hilarious, things happened. KiKi L'Italien spontaneously promised to film a video while she sang "Private Dancer." Her challenge took off, and was met.
Betsy Decillis had us in stitches of laughter by the way she harassed encouraged people to buy keys.

Tinu Abayomi-Paul promised to crunk on camera if a certain number of keys were purchased (er, Tinu, I still haven't seen that video…).
The point I'm making is that I couldn't have predicted any of this happening, much less strong-armed the Champions into issuing challenges and what not. But as people get more "into" a tweetathon, as they get more invested in what you're trying to do, they will come up with things like this.
And they're all unique to who they are. And amazing fun.
9. Be available
Staffing a tweetathon is no joke; you're going to want to put an out-of-office message on your email (or, at the very least, minimize how many times you check it during the event) and focus your energies on the event itself.
And that means you'll have to be available to those participating in the event every which way you can. I'd get DMs, Facebook messages, emails, G-chat messages, text messages… and I had to make sure I answered them all.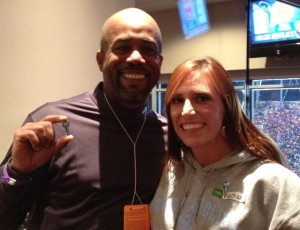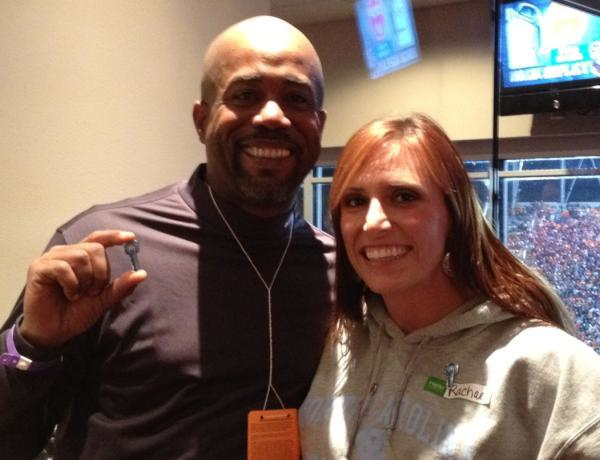 Because it wasn't about what I was comfortable doing, or how I was comfortable responding, but about what the Champions needed. So I made sure I (and, later, Rachael), was there. So be available and make sure your community/Champions know that.
Not during a tweetathon, but Rachael even got Darius Rucker to show his support for the Blue Key!
10. Track track track
I shared quite a bit about our analytics in Beth's post, and the one thing I'm really happy we did early on was set up tracking URLs (via Google Analytics' URL Builder tool) to three specific pages for each channel we'd be disseminating information in.
So, for example, we had three sets of tracking URLs for Twitter, three for Facebook, three for email, and so on.
We reminded the Champions to try and use the Twitter-specific URLs as much as possible. And they did, to the best of their abilities.
So when we looked at the analytics, we could see which channels were having the most impact. It's really interesting if you do this over time; prior to the first tweetathon, for example, Twitter was nowhere near being a traffic leader. But after? Yup.


(I know this image is tiny, I'm working within WUL theme constraints; if you click it, it will be legible in a new window.)
11. Variety is the spice of life, er, tweetathons
While the #bluekey tweetathons were primarily staffed by Champions, we tried to mix it up a bit by bringing a more structured "interview" format to the tweetathons for at least an hour.


In June, Roya Hosseini (wife of Kite Runner author Khaled Hosseini; image courtesy USA for UNHCR) did a live Q&A (much like a regular Twitter chat) for an hour. She was terrific.
Other guests over the next few months included Sweet Rush and Andrew Purvis, who works in the field with UNHCR. All these guests brought a unique viewpoint to the discussion about what refugees go through and why this is an important cause to support.
In addition, we encouraged Champions to share photos, videos and as much multimedia as they could. You never know what's going to grab your audience's attention… to try as many ways as possible to do so.
12. Always Be Closing
A tweetathon can be a great way to raise awareness… but you want it to do something else as well, right? And that "something" is a tangible action that supports your end-objectives.
So as you're watching the tweetathon unfold, stay alert for new people asking what the tweetathon's about, how they can help, or people who are showing interest in the event.
Then @ them with the answer, and include the link via which they can take action. With the #bluekey tweetathons, for example, it was the link to get a key. And I like to think we did this aggressively enough, but not so aggressively as to turn them off.
My first real experience with tweetathons taught me so much, and hopefully this will be helpful to you too.
Do you have other tips to share for events of this nature? Do share, I know everyone would love to know… and I certainly would!