Love, Remarkable
Today is Thanksgiving Day in the U.S.
It is often characterized – sometimes caricatured – as the only time of year Americans make their annual visit "home."
And, more often than not, eat too much, drink too much, fight too much, and vow never to do to it again… until they do it all over again the following year.
But what it really is, is a remarkable declaration of love.
A decade ago
Until I moved to the U.S. in 2000, Thanksgiving really didn't mean anything to me.
Why would it, when India has such a rich holiday tradition of its own?
And how would it, seeing as I had just given up everything – and everyone – I knew, to move to a new country, where I knew no one except my husband (high school friends you haven't been in touch with for decades don't count), with no family of my own to go home to?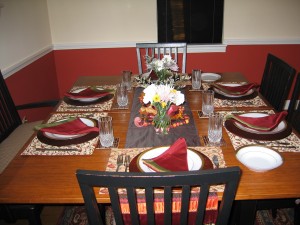 The first Thanksgiving
Back in 2000 we lived in a rented condo in Alameda, Calif. Having never experienced – let alone having to cook – the Thanksgiving meal, I didn't think too much about how we would celebrate it.
A couple of my husband's siblings and family lived fairly close by, so my husband invited them over for Thanksgiving dinner.
While my then-new husband loved (and still loves) my cooking, he agreed it might be a bit much to subject my relatively new in-laws to an Indian version of the Thanksgiving spread (no way was I putting my hands inside a turkey).
So he cooked the entire dinner.
That's love.
He did an amazing job, going so far as to prepare a "tofurkey" for one of the nieces, a vegetarian.
And I experienced how great food and trust in a tradition – even if that tradition has morphed over the years – can bring people together… or back together again.
Home alone
Over the years, we've brought far-flung family and friends together for the holiday,. But we've also spent Thanksgiving apart.
In 2003, when we made the big move from California to D.C., my husband ended up moving before I did (he started his job and prepared the one-year rental house for me and our three dogs, while I stayed behind to finish up client work, sell our home and pack up).
He spent Thanksgiving with the television, a frozen meal and a card table. I went over to some friends, who refused to let me spend the holiday alone.

I was deeply touched by their hospitality, and even more touched that my husband didn't want me to "be "˜alone together'."
That's love.
Thanksgiving in India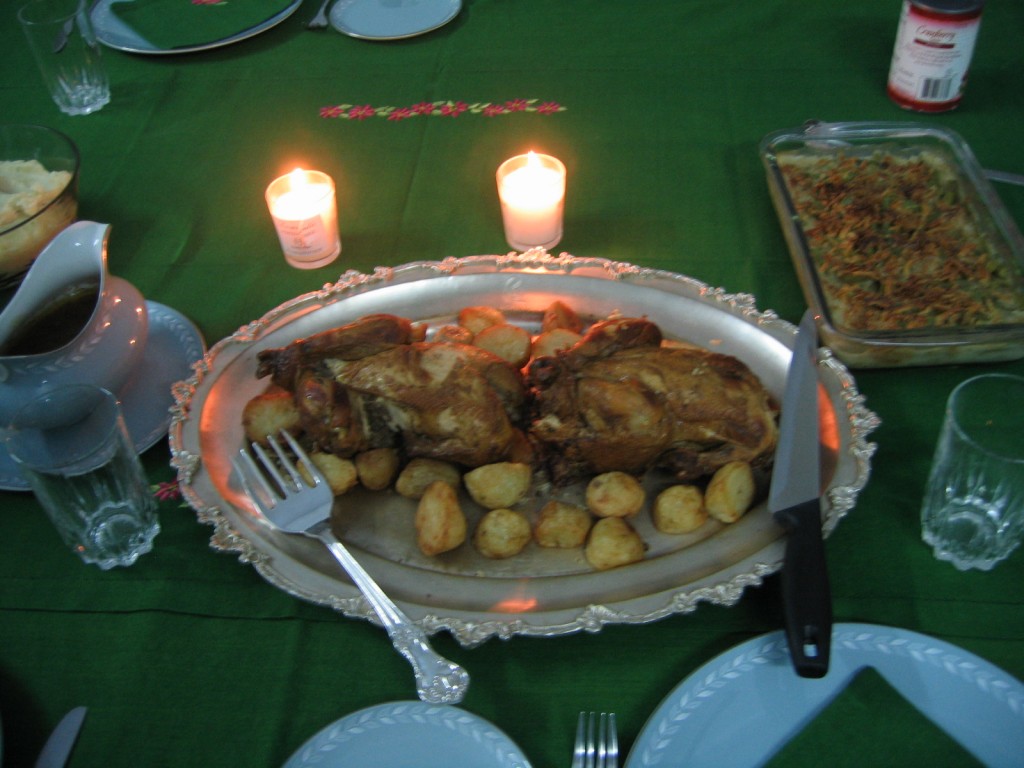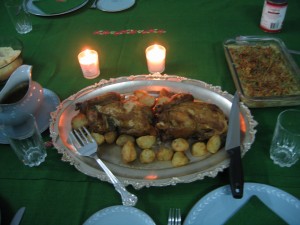 In 2005, it was time for us to make a trip home… and when I say "home," I mean India. For some reason, we decided not to do this over Christmas, but over Thanksgiving.
It turned out to be one of the best decisions ever; not only did we evade the Christmas craziness, we were able to share a quintessential American holiday with my parents.
I will never forget my mother going to extraordinary lengths to recreate, as best she could, a traditional American Thanksgiving meal.
We didn't have turkey (because that's tough to find in India), but we did have roast chicken. And while the pumpkin pie we whipped up might not have been perfect, we made it together.
Being with my parents, creating elements of the meal together… it was perfect.
That's love.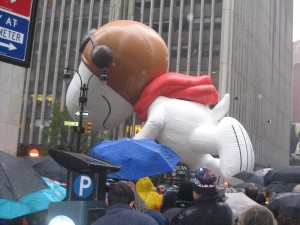 New York City
As I grew accustomed to life in the U.S., the Macy's Thanksgiving Parade became a familiar sight on television (no football for me, thank you very much).
One year, there was no family nearby for us to have over for Thanksgiving.
So we decided to spend the holiday in New York City.
At the time, I was working for an organization headquartered in New York, so I traveled there frequently; as a result, I had a ton of reward points on Amtrak and various hotels.
Ever budget-conscious, I booked what I thought was a great hotel, using my points…  right in the heart of Times Square. We had tickets to go see the Rockettes, and do a bunch of other stuff, so we'd be near all the action, right?
Wrong.
It was terrible. After one night of being unable to sleep because of the din (if you've ever wondered, Times Square really does not sleep at night), I found a Kimpton Group hotel uptown, and we moved, regardless of the points.
Turned out to be the best thing we ever did.
We went to the parade – in crappy weather, I might add – but it's tough to explain what it's like to actually see those balloons and floats, to be a part of the excitement and energy of a million strangers, even when it's raining and sleeting down on you.
You have to do it to understand it.
And if someone stands in the rain and the noise and the sleet with you, simply so that you can "ooh" and "aah" over the Snoopy balloon…

That's love.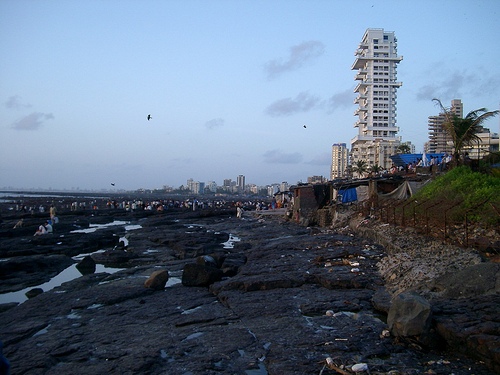 Thanksgiving and Mumbai
Two years ago, I was finally going to take the plunge and cook the Thanksgiving meal. I'd seen how much effort my husband put into it, and I thought it would be nice if I could do that for him, for a change.
So that's what I thought I'd be doing… until the Mumbai terror attacks happened.
Image: Lorenz Seidler via Flickr, Creative Commons
I was distraught when I got a Facebook IM from one of my friends in Mumbai, telling me of the first bomb blast. Since nothing was being reported at the time, I took to Twitter to see if anyone else knew what was going on.
I spent the entire holiday glued to my laptop and the television (once the U.S. media started broadcasting the story).
I had started experimenting with Twitter earlier in the year, but it was really the desperate searching for information, connecting with strangers who were trying to help, as well as connecting with friends and family through social platforms that brought home to me the power of connection held within social media.
It's the reason Claude Malaison and I connected and ended up doing a joint presentation earlier this year on the experience for WebCom Montréal.
My husband, bless his soul, didn't say a word. He concocted what I know was a terrific meal; I just don't remember what we ate.
That's love.
And we gave thanks when the siege was finally over and we knew – despite the terrible carnage that had taken place – that none of our immediate family and friends had been hurt.
"What do you want to do for Thanksgiving?"
A few weeks ago, my husband asked me what I wanted to "do" for Thanksgiving.
I gave him an answer that perhaps I need to retire from my repertoire, so rote has it become: "I don't really have the energy to think of _____ [in this case T-Day], we'll deal with it when we get to it."
He didn't say anything. He understands that I get tired sometimes, and that I have these stock answers that I spew, before I even realize I'm doing so.
A few days later, I was deep in a co-work session with a friend (that's a really great way to get some supportive work mojo if you typically work on your own, by the way), when a potential business opportunity materialized.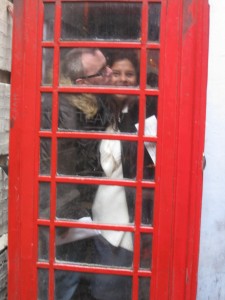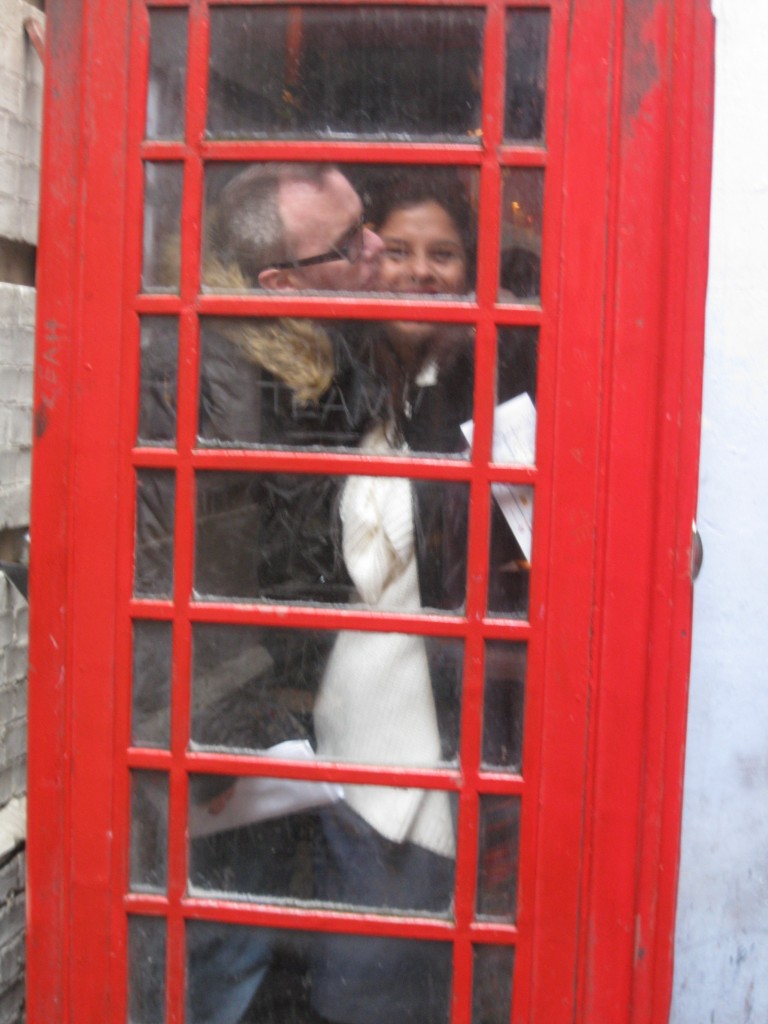 In London. That's London, England, which my husband and I both adore. Over Thanksgiving.
I called hubby and said, "How would you like to spend Thanksgiving in London?"
He didn't skip a beat.
That's love.
So after some frenetic planning with the pet sitter, making use of airline points and figuring out hotels, we are celebrating Thanksgiving in London, England, today.
Love, remarkable
To date, I've experienced a decade of Thanksgiving holidays, all remarkable.
Some were remarkable because of the way various factions of family put their differences aside to break bread together.
Some were remarkable simply because of where we were, not when we were.
And some were remarkable in the way they brought complete strangers together, setting the stage for future remarkable undertakings, even in the face of great tragedy.
But they were all remarkable in the way they provided a forum to express great care and concern.
And if that's not love, what is?
Today, I hope your Thanksgiving is remarkable.
Remarkable, because of the people it brings you closer to, even if it's only for one day in the year.
Remarkable, because you go to extraordinary lengths you wouldn't, any other day of the year.
Remarkable, because it restores your faith in family, even if for just one day in the year.
Remarkable, because it is the one day you unabashedly give – and receive – love… even if you don't realize that's what you're doing.
Love. It's remarkable.