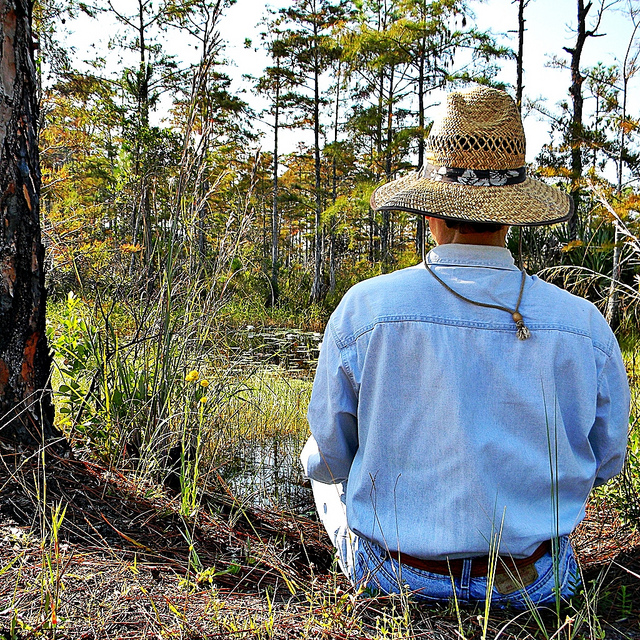 I never thought that relentlessly planning for the future would teach me a lesson on being in the moment. But it did.
You see, I'm a list-maker.
I can't help it, that's what I do. I use both technology and paper for my task lists.
At work I have a to-do list in my email program. At home I use Gmail's "tasks" to make (and cross off) personal to-dos. I usually also have a paper list going where I make notes and jot down stuff that didn't make onto any of the other lists. Oh, and let me not forget the lists on my iPhone, because those literally go everywhere with me.
To me, lists aren't just about the sense of accomplishment when you Get Things Done. They are about planning for the future.
And in general I believe planning (such as, on the work front, planning your social media management)  to be a good thing, since how do you get somewhere if you don't have a plan for it?
The racing pulse
This past weekend, I had a lot to catch up on (which seems to be a permanent state of affairs these days) so, of course, I made my lists. Before I got started on them on Sunday morning, though, I decided to take some "me" time and have a quiet read while drinking my morning tea.
As I read my book, my mind started racing, and I started thinking of all the things I needed to get done. And since I'm not one who particularly looks forward to having a humungous to-do list on an ongoing basis, my pulse started racing. I could practically feel it slip on its Vibram five-fingers and take off.
A "pulse racing" me is not a happy me, and weekends shouldn't be unhappy. But this time, I surprised myself. I told myself to calm down and literally visualized a black screen covering the to-do list (which, in my mind's eye, was written in blue ink on a yellow legal pad).
I set my iPhone alarm for an hour or so later (the time I thought I deserved to have uninterrupted with my book) and then, when it went off, put the book down and started on my list.
Being in the moment
Through the day, I concentrated on the task at hand. I didn't get distracted by playing on Facebook or Twitter, and I didn't get sidelined by HauteLook or Rue La La's sneaky pop-ups on my iPhone/iPad re: the sales du jour. I didn't even think of all that I had left to do.
I just did what I was doing at that time. I focused as much as I could by not just concentrating on, but actually enjoying, what I was doing; by giving it my full attention.
Later that evening, when I looked through my various lists, there were certainly a couple of things that remained. But, to be fair, I'd put them on Sunday's list without them necessarily having to be done on Sunday.
And I was amazed at how much I got done – because, believe me, my list was looong! – by simply being in the moment. And without feeling stressed about "how much" I'd had to do (which is usually what happens).
I don't think this would qualify as being heretically productive – and I certainly take the H-P route every now and again – but it worked for me.
On Sunday, I realized that no matter where we are, no matter what our careers, being in the moment is one of the most important things we can do (or be).
Because when we are truly in "the moment," we truly seize the day. And that is when we really, almost unconsciously, set the stage for what is to come… and when, I think, things start to fall into place the way we never imagined they would.
So… not to get all new-agey on you (on a Tuesday, no less!), but that was a bit of an epiphany for me this weekend. Not as dramatic, perhaps, as Erica Allison's was not so long ago, but an epiphany nonetheless. And, being me, I wanted to share it with you.
Carpe diem.
Image: bob in swamp via Flickr, CC 2.0
What was the last epiphany you had? Was it something so simple you had to pinch yourself? Or did the mysteries of the universe reveal themselves? Either way, do share, I'd love to know!