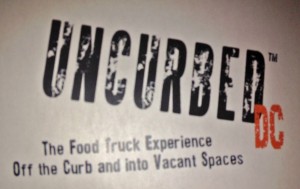 Guest Post by Rachael Seda
What do you get when you combine a U.S. Army Veteran, a Yale graduate, an investor, an entrepreneur and a gourmet food truck pioneer?
The answer: Jeff Kelley. No, he isn't five different people, he is just one person, and one extremely interesting person at that.
I first met Jeff Kelley at UnCurbed DC, "a traveling restaurant that brings the enjoyment of the food truck experience off the curb and into various vacant spaces."
My friends and I accidentally sat in the VIP seating area, whereupon Jeff  kindly told us we were actually not that cool; but he made up for it by setting up our very own table right next to the VIPs (talk about creating a great customer experience).
Jeff and I started chatting about the event, the food and our experience so far and I asked him what his role was. His answer: a Food Truck Advisor. After running one of the first food trucks in DC, he'd recently sold his food truck and now advised others looking to get into the food truck business.
Umm, how cool is that?!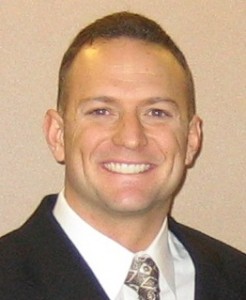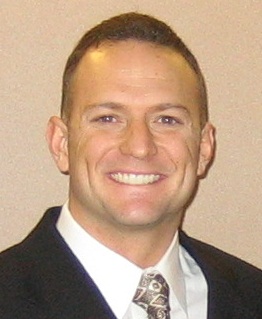 I had so many questions I wanted to ask him about his experience in the food truck industry from a public relations and social media perspective.
And what I love most about his answers is that he boils down business, marketing, social media and public relations into one simple concept: reviving the customer experience.
RS: When did you start your own food truck and what was it called?
JK: I started the Eat Wonky Truck in August 2010 and our menu staple was poutine and hot dogs.
Why did you first get involved in the food truck industry?
I wanted to do something purely entrepreneurial and it really didn't matter what it was. I just wanted to start something that I conceived of and had the opportunity to see through to fruition.
It could've been a tech company, it could've been a product company; but the one thing I was looking for is something that had a meaningful connection to people.
When I learned about food trucks, I found that there were very few businesses you could start that would really enable you to create a customer experience that connected people in a very direct way.
How often do you see an owner of a company out there actually handing the product to that company's customers? It's very rare; and that's why I got started in the food truck industry.
Lesson: As humans we yearn to have deeper and more personal connections with others. How can you bring a more personal "food truck" like experience to your customers?
How did you start promoting and spreading the word about your food truck?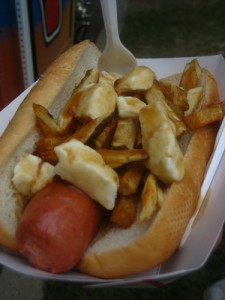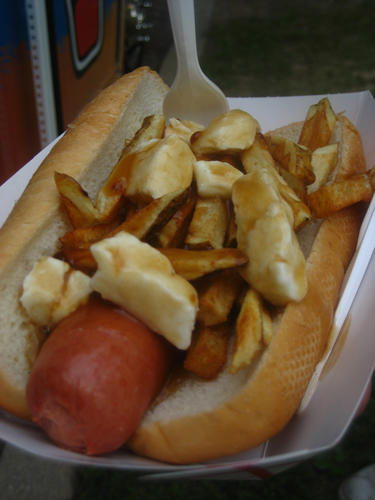 A variety of different ways. The first thing we did was reach out to the foodies in the city to let them know we were coming; so food bloggers, the newsletters that wrote about food, the actual print media food writers to include outlets like the Washington Post, the Washingtonian, and others.
Image: Courtesy Jamie R. Liu
A lot of them picked up an article on us, but it was also something we really wanted to help promote from a grassroots level.
So we also started some soft openings and invited exclusive writers and bloggers and this helped us build a relationship with them and we took it from there.
Lesson: The focus should be on building relationships, not "pitching" your story or asking someone to write about you once.

How can you reach out or create the type of customer experience that inspires someone to write about you and helps build a meaningful relationship?
Did hosting these exclusive soft openings inspire people to write about your business without you having to actively  "pitch" them?
Actually yes, it was one of those things where they live off content. We were one of very few trucks in Washington DC when we started, so it was a perfect match between our story, which was unique and different, and the kind of content they were looking to write about.
But these days it's also a little more difficult to get everyone to write about you unless you're very distinct; so I always tell my clients who I'm helping start trucks to come out and find a way to make yourself different.
That's what's going to distinguish you and get you the opportunity for what essentially amounts to free advertising.
What made you decide to start a business as a Food Truck Advisor and what do you offer potential clients?
Basically when you own a food truck there are people every week (about 10 per week) who will shoot you an email that says, "Hey, let's sit down for coffee or grab a drink and let me pick your brain about starting a truck." And we do it because we're by and large a very collaborative group.
The thing is, it takes time and you don't have a lot of time when you're running a truck and dealing with all the marketing and everything we've been talking about… it's a lot.
After selling my truck I realized, ok I still want to do this, I want to still give back and contribute; but you have to charge something otherwise you're going to have this constant stream of people coming in. I decided to charge a reasonable rate and then only meet with the people who were actually very serious about starting a truck. Then I'd work with those people because they were committed to it, and if I could help them in some way, I wanted to.
Lesson: In any industry, people are always going to want to "pick your brain" if you're successful. Remember to be respectful of someone's time if you're reaching out  for his or her advice.

As a young professional, there have been countless people that have graciously taken the time to help me out and I have learned something important from each of them. Unfortunately, I've also heard stories of people scheduling informational interviews and showing up unprepared (gasp). If you're not serious about yourself and your career, no one else will take you seriously either. And remember when the time comes to pay it forward.
As a Food Truck Advisor, what are some important elements you advise your clients to consider to help them create a unique business brand?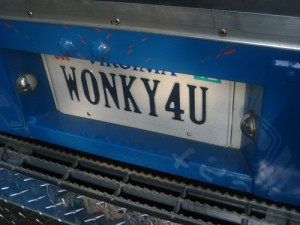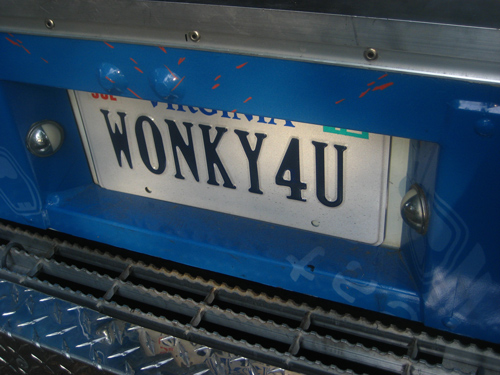 In terms of distinctiveness there are a few different ways.
One is certainly the menu, right? Try to do something that hasn't been done before; or take something that has been done and try to do it in a very different way.
Second is the culture of the truck. How are you serving the food? Are you dancing? Is there a certain music you're playing? What's the culture?
I always point to the Fojol Brothers as a great example of a really well-built culture. They have this whole world they've created into which they bring their fans and followers, and it's very distinctive. So I would say culture is definitely a big thing.
And lastly, it's your truck and you have the opportunity to do something really cool with it. There's usually some really interesting way that you can create your truck so it distinguishes you and inspires people to write about you.
Lesson: Whether you're promoting a business or service, or you're looking to stand out among the job searching crowd, the same elements can apply. For example, if you're looking for a job, how can you repurpose your skills to make them seem more unique and desirable? What do you do to stand out from the rest?
Image: Courtesy of Jamie R. Liu
Your homework: How can you apply Jeff's career advice to your own industry, clients or work? I'd love to hear your thoughts (and stay tuned for Part 2!). And if you don't have any thoughts at least prove you're not a bot by answering this very important question – what is your all-time favorite food truck?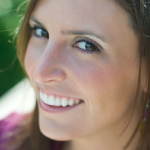 Rachael Seda grew up barefoot in Hawaii. Determined to find a career that put her creativity and social skills to good use, she double majored in communication and media arts and design at James Madison University and set out to do just that… and is now an Account Executive at CRT/tanaka. She shares her career experiences and journey at rachaelseda.com. Her ultimate weakness is cheese.