In today's hi-tech, fast-moving, cluttered digital world, content marketing is one of the most practical, effective and useful marketing strategies to date.
It's an essential aspect of today's digital marketing landscape. With 70% of internet users saying they'd prefer to learn through content rather than ads (as per Shonaliburke.com), don't pass off content marketing as just a buzzword just yet.
So what does content marketing mean?
It's exactly what it sounds like – marketing tactics that focus on content. This encompasses the creation and distribution of content that is consistently relevant and valuable.
It refers to a multitude of practices that help share information, advice or entertainment. The aim is to do so in a consumable format in order to attract and retain a clearly-defined target audience.
What does it include?
While blogs pioneered content creation, a lot has changed since its initial inception. Besides the fact that people still demand high-quality information for free, how they want to access it and the formats that they prefer varies from niche to niche.
Common ones include:
Blogs
Videos
Podcasts
Emails
Webinars
White papers
Case studies
Infographics
Cartoons
Quizzes
Generators/Calculators
Assessments
Apps
Is content marketing important?
There's a lot more going on behind the scenes than you imagine. You've got to create content that your audience wants. The content must be engaging, fresh, informative and much more. The goal is to keep visitors and customers coming back to the brand. Moreover, companies need to build a level of trust to boost loyalty.
Benefits of content marketing
There are phenomenal ROIs of content marketing. It's a gateway for generating natural inbound links as well as building outstanding content on a brand's website. The result is that companies have a chance at improving SERP rankings. And because of its numerous benefits, the sooner a brand begins investing in it, the quicker it can start seeing positive results.
Some of the advantages that should not be overlooked are:
1. More interaction with consumers
With extra onsite content, there's more reason for consumers to stick around. This creates further opportunities for interactions.
2. Leads to more conversions
As consumers become more familiar with a brand, awareness increases. This eventually leads to higher conversion rates.
3. Improves domain authority
The better the quality of information, the better the domain authority. People are more eager to trust content from reputable sources.
4. Encourages lasting relationships
As the domain authority increase, the level of trust consumers have in the brand improves.
5. Improves search rankings
Higher domain authority correlates with higher search rankings.
6. More traffic
Quality content earns more inbound links as well as more referral traffic.
7. Improves brand reputation
As people discover more material about a brand, they are in a better position to build a lasting image of it.
Is content marketing enough?
Content marketing is inexpensive and available for all niches in any industry. It has become a discipline in its own right over recent years, meaning it requires its own specific set of expertise, rules and guidelines. For the moment, personalization is taking the industry by storm. After all, you need to stay in touch with the wants and needs of the consumer.
On top of everything, businesses also need to incorporate SEO and a social media marketing campaign. With many struggling to manage content marketing, many brands hand over a majority of these responsibilities over to agencies, such as SEtalks, to handle the various aspects of digital marketing.
But content marketing is constantly changing
Lately, content marketing has witnessed an explosion of activity and investment. The dramatic changes have arisen due to the way people are consuming media.
Content marketing is generating a worthwhile return for many businesses. In order to remain effective, companies must continually evaluate, change and evolve the content. Otherwise, there will be no increase in engagement.
As you have probably already noticed, the digital world is cluttered and saturated with content. A company's efforts will all be for nothing if the content fails to cut through the endless noise.
A study by software firm Beckon recently stated,
"Although the amount of content being marketed has tripled in the past year, there has been no increase in engagement."
Blake Cahill, global head of digital and social at Philips, states that content marketing is a long-term approach with a unique set of objectives and measurements.
So what's new and what's working?
Emerging trends are highlighting a variety of perspectives about content marketing. Of late, more ideas are gaining popularity than others. But to say the least, change is good. Many prefer something new on the table.
Now it's time to learn what matters and how to apply them to your overall content marketing plan.
1. Personalization
With the amount of content floating around in digital space, it's getting harder and harder to create original content. One way to go about it is to create personalized content. Forrester claims that 92% of marketers have seen an increase in personalized marketing.
And personalization depends significantly on data. So the more you know about your target audience, the better chance you have of creating meaningful content which speaks to individuals, not just groups.
2. Diversify
Embrace the diversity that's out there. Different people in your target audience have varying preferences. So it's nice to have a comprehensive approach to cover all your bases. Create more content types on various platforms in your style and format that's preferable to people in your tribe.
3. Go deeper into a specific niche
Hone in on more in-depth, thoughtful content to build coherent online visibility. Savvier customers demand greater sophistication. They expect more in-depth material. For instance, provide details on how a well-performing product can be related to a specific industry.
4. Shake things up
People often get bored with the usual stuff. Think outside the box. Add more contrast. That's why you need to do more than just blogging. Consider podcasting, webinars, videos, ebooks, slide shares and just about everything else out there. Then there's more element of surprise and, as a result, more attention and conversation is produced.
5. Be prepared for what the future has in store
Voice integration is on the rise. Voice search now amounts to nearly 20% of all searches and is steadily growing. Are you ready for what this entails?
This means that you'll have to adopt a question and answer style that uses longtail keywords. And let's not forget AI. But let's leave that for another day, shall we?
6. Incorporate more visuals
Of course, you need a visual marketing strategy to go hand-in-hand with your written content, especially if you want to take advantage of social media outreach. People are more interested in visuals than ever, whether it's infographics, images or videos.
Wrapping up
Regardless of what marketing techniques you utilize, it's impossible to get far without exceptional content. It's essential for your bottom line and customers. In essence, companies must focus on developing, fine-tuning, and implementing a strategy that continuously provides useful, valuable content to consumers.
Experimenting with content form, length, frequency, mode, delivery and style in order to cater to the consumer's palate is the way to success. And with social media opening new doors of sharing and generating creative forms of content, the possibilities are limitless.
As this aspect of the industry continues to mature and evolve, so too must brands that aim at getting ahead of the competition.
Image by expresswriters via pixabay, CC0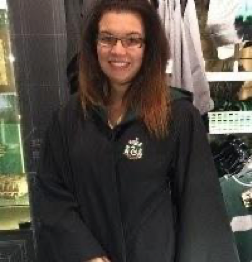 Alma Causey is a freelance writer by day and sports fan by night. She writes about tech education and health related issues and loves to live simply, give generously, watch football and love technology. You can find Alma online here.