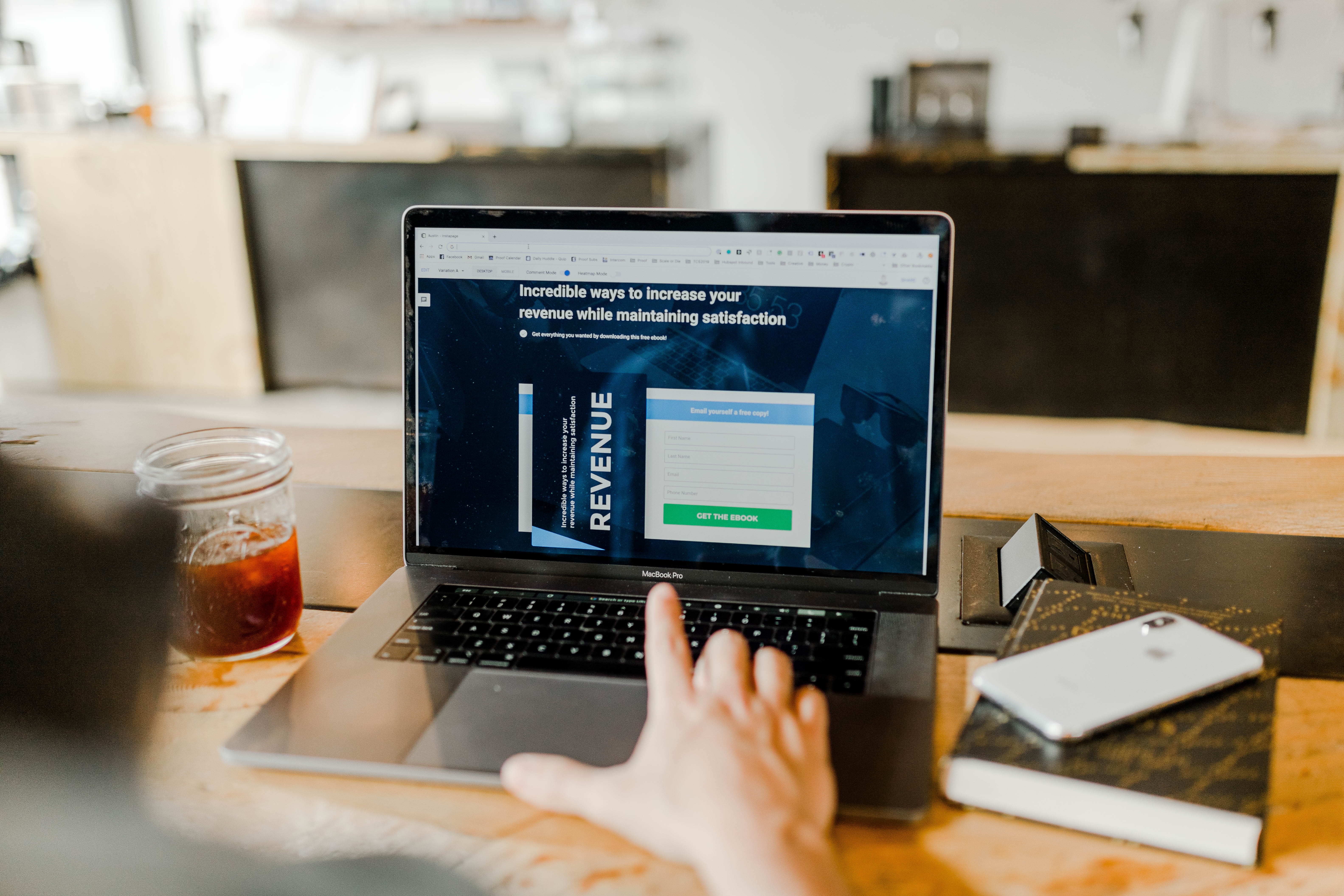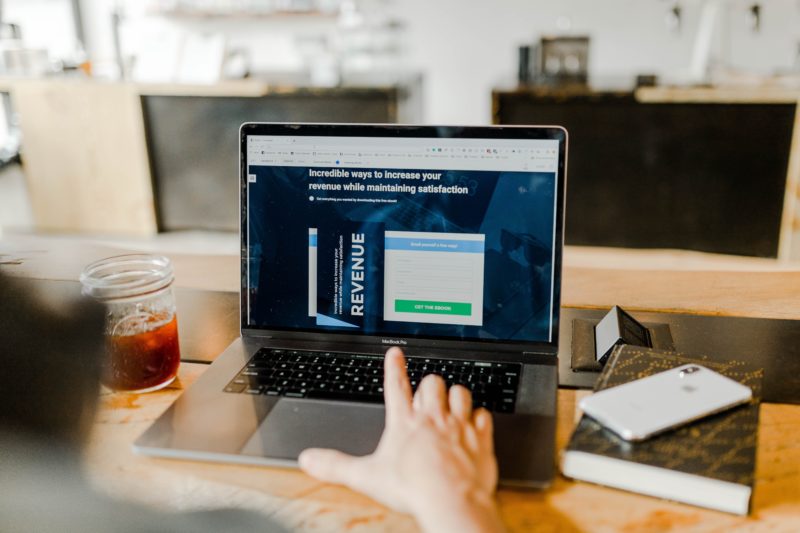 Guest Post by Brandon Andersen
Attributing bottom-line success to PR activities has always been a tough gig. Unlike online advertising or organic search, where you know what content people clicked and what they did on your site afterward, traffic from PR activities is much harder to identify and track.
However, there are some great PR attribution metrics that are often overlooked by PR professionals that are hidden away in most website analytics platforms like Google Analytics. Here are three of the most valuable that you can start using today.
First things first
Google Analytics has an amazing amount of information in it, but often people get overwhelmed by the sheer volume of data it presents. In this guide, we'll be showing you step-by-step how to get to the data we're talking about.
You don't have to be a Google Analytics ninja to pull any of this off.
For those who haven't worked in Google Analytics very much, or aren't familiar with it, Google Analytics is a free website analytics tool that tells you how many people visited your site, where they came from, and what they did. Incoming traffic to your website is categorized into channels. These channels help you understand not only how people got to your site, but how those people interacted with your site.
How PR drives traffic
When you create a buzz around a brand, people are most likely going to do one of three things to get to your site:
Referral Traffic: Someone clicking a link to your website if there's a link to it in the article they're reading
Direct Traffic: Someone going directly to your site (literally typing your site's URL in their browser)
Branded Organic Search: Someone doing a Google search for your brand's name and then clicking on your site in Google's search results
Referral traffic
When someone clicks a link to your site in a press release or a piece of earned media, it is tracked as referral traffic. For many PR professionals, referral traffic is the main website metric they use to measure PR success because it works the most like traffic from advertising or organic search.
With Referral traffic, you know exactly which website sent traffic to your website. The website that sent the traffic to your site is known as the "Source."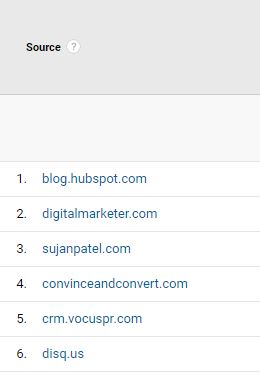 If you know that you landed article mentions on a specific website, the traffic coming from that site can be attributed directly to your PR activities.
To get this information in Google Analytics, navigate the menu on the left to Acquisition > All Traffic > Channels. Once there, you'll see a list of Google Analytics Channels. Select "Referral" and you will then see a list of all the traffic sources or websites from which you are receiving traffic.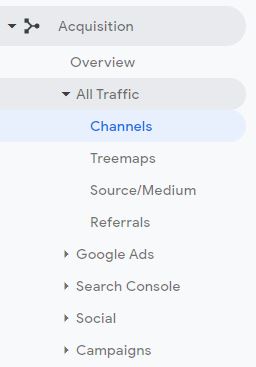 In this view, you can now see:
How many users came to your site
How many of them were new users that hadn't been to your site before
How many sessions occurred (one visitor coming to your site twice counts as one user but two sessions)
Your bounce rate
Pages per session
Average session duration


If you have Conversion Goals set up in Google Analytics, you will also see how many conversions occurred from each referring site. BOOM, bottom-line metrics!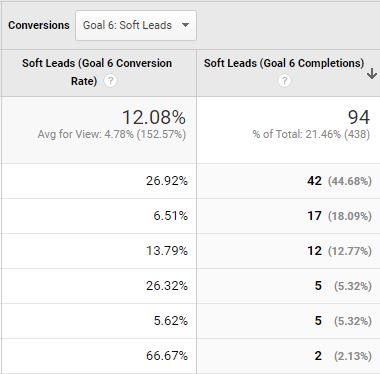 If you have multiple placements on a single site, you can drill into the site's name to see the Referral Path. This will show you the specific pages on the referring site that drove people to your site.
Referral traffic isn't exactly a new place to look for some PR professionals, but hopefully, this refresher helped some of you who were already using it. For those of you not looking at referral traffic yet, go check it out!
Direct traffic
Users who come directly to your website (either entering the URL in their browser or opening your site from a bookmark) without using another channel are counted as direct traffic.
Direct traffic tells you a lot about how well your awareness programs are working overall. For example, no one is coming directly to your site unless they know who you are, so awareness of your brand is a given in direct traffic.
But you can go even further with this metric.
"If you can correlate large bumps in direct traffic with media hits, it's not much of a stretch to say that the media hit caused the bump in direct traffic," says David Chapman, CEO of a franchise public relations firm.
And David's right. A media placement is going to drive not only referral clicks but also people going directly to your site. If you see a bump in traffic around the time a piece of earned media ran, you can reasonably assume that the earned media piece caused the spike in traffic.

To get to this information in Google Analytics, navigate to Acquisition > All Traffic > Channels, just like you did in the Referrals section, but this time click "Direct" as the Channel you want to explore. You will be presented with a list of landing pages where your direct traffic landed.
An earned media hit will most-likely drive direct traffic to your homepage, so look for spikes in your homepage traffic.
Now, just like the Referral section, you can see all the details around how people interacted with your site and whether they converted as a result of that media mention.
With direct traffic, you can also look at your average direct traffic over a period of time and then compare that to the spikes you see. This is something you can then report on.
If your site normally gets 50 users per day from direct traffic, but the week you earned media pieces ran it got 100 per day, you can safely say that half of that new traffic was a result of the earned media piece.
Branded Organic Search
In the same vein as direct traffic, Branded Organic Search happens when people see your company in earned media and then do a Google search for your specific brand name.
Seeing Organic Search traffic isn't hard to do. You can just select Acquisition > All Traffic > Channels and then select Organic Search as the Channel you want to view in Google Analytics. However, once you click into the Organic Search channel, you're going to see some keywords, but most of the visits in Google Analytics will show up as "(not provided)." That's not much help in identifying what searches were branded vs. non-branded.
So how can you see how many searches there were for your brand?
It's time to hop over to Google Search Console. DON'T FREAK OUT!
Google Search Console is an incredibly powerful tool that recently got a lot more powerful. But it's relatively easy to navigate once you know-how. Let's take a look.
In Google Search Console, you'll see a much more robust look at the queries people use to find your website.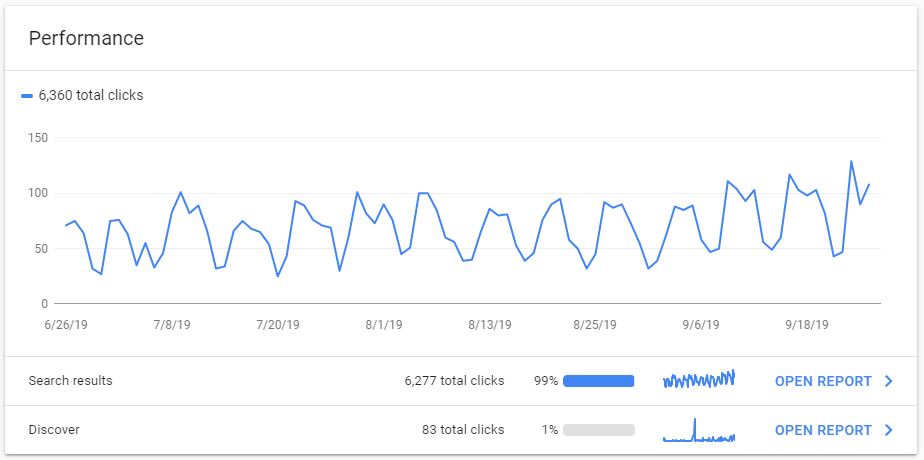 To see how people find your website, navigate to Performance > Search Results on the left navigation. This will open up your Performance on Search results report.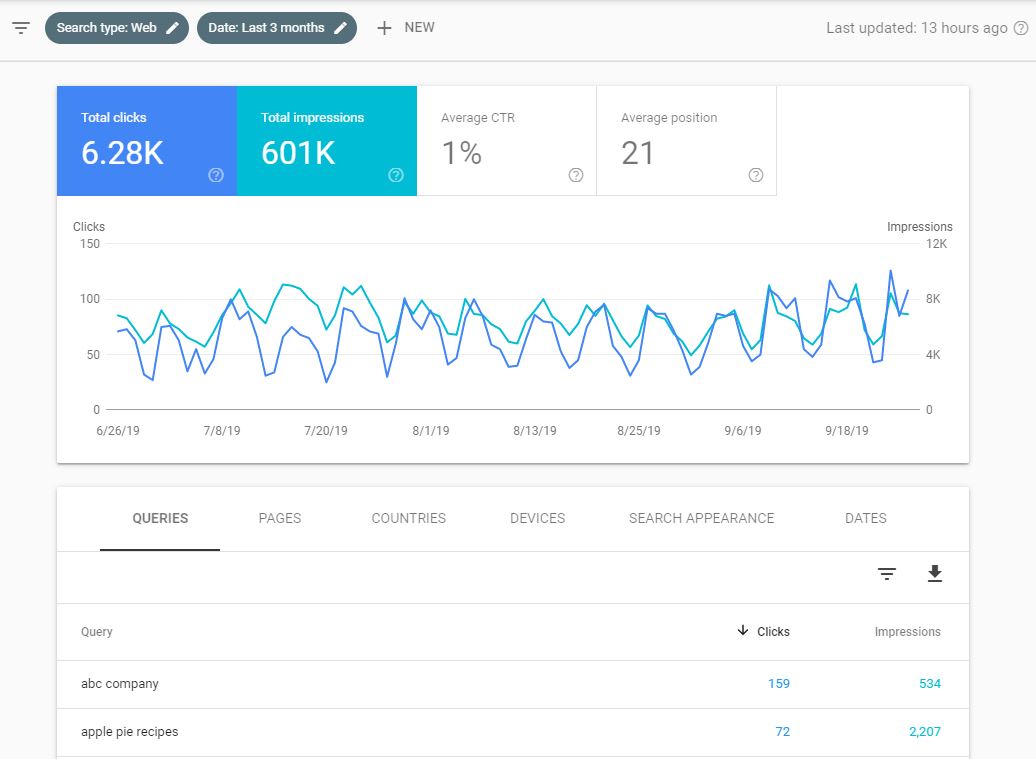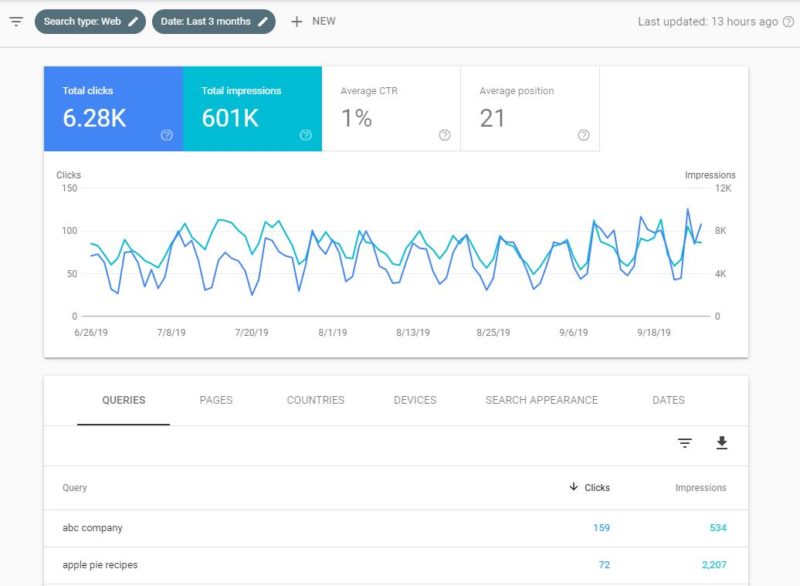 This page has a crazy amount of information on it, but the thing you're after is branded searches. These can be found under the "Queries" tab. Here you will see a solid sampling of the impressions and clicks your site has had for specific keywords. Look for your brand's name in the queries. In this case, "ABC Company" is the branded search.
Clicking on that query will now show you how many clicks your site received overtime for that exact brand search.
You can also click on "+ NEW" at the top of the screen and select "Query" from the drop-down. Here you can then put your brand name in the box so it will bring back all mentions of your brand.
Now that you can see the branded searches over time, you can line up where you have earned media hits and calculate how much more traffic your site received from branded searches compared to its average during those time frames.
If you haven't used Google Search Console much, it's definitely worth a look. Here's a great guide on how to improve search rankings using Google Search Console, because we all would like more traffic to our sites, right?
Don't be scared of analytics
Google Analytics and Google Search Console are very powerful tools that can be very intimidating. But if you know what you're after, going in and getting that data can be pretty easy. Hopefully, this guide has shown you how to demonstrate the success of your PR campaigns without having to buy yet another piece of software.
What methods do you use to show bottom-line results in PR? Please share in the comments below.
Image by Austin Distel via Unsplash, CC0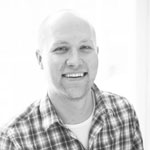 Brandon Andersen is Chief Strategist at Ceralytics, a content intelligence platform. A self-described content marketing junkie, Brandon is always looking for new ideas and brilliant uses of content that tells a story.