Estimated Reading Time: 8 minutes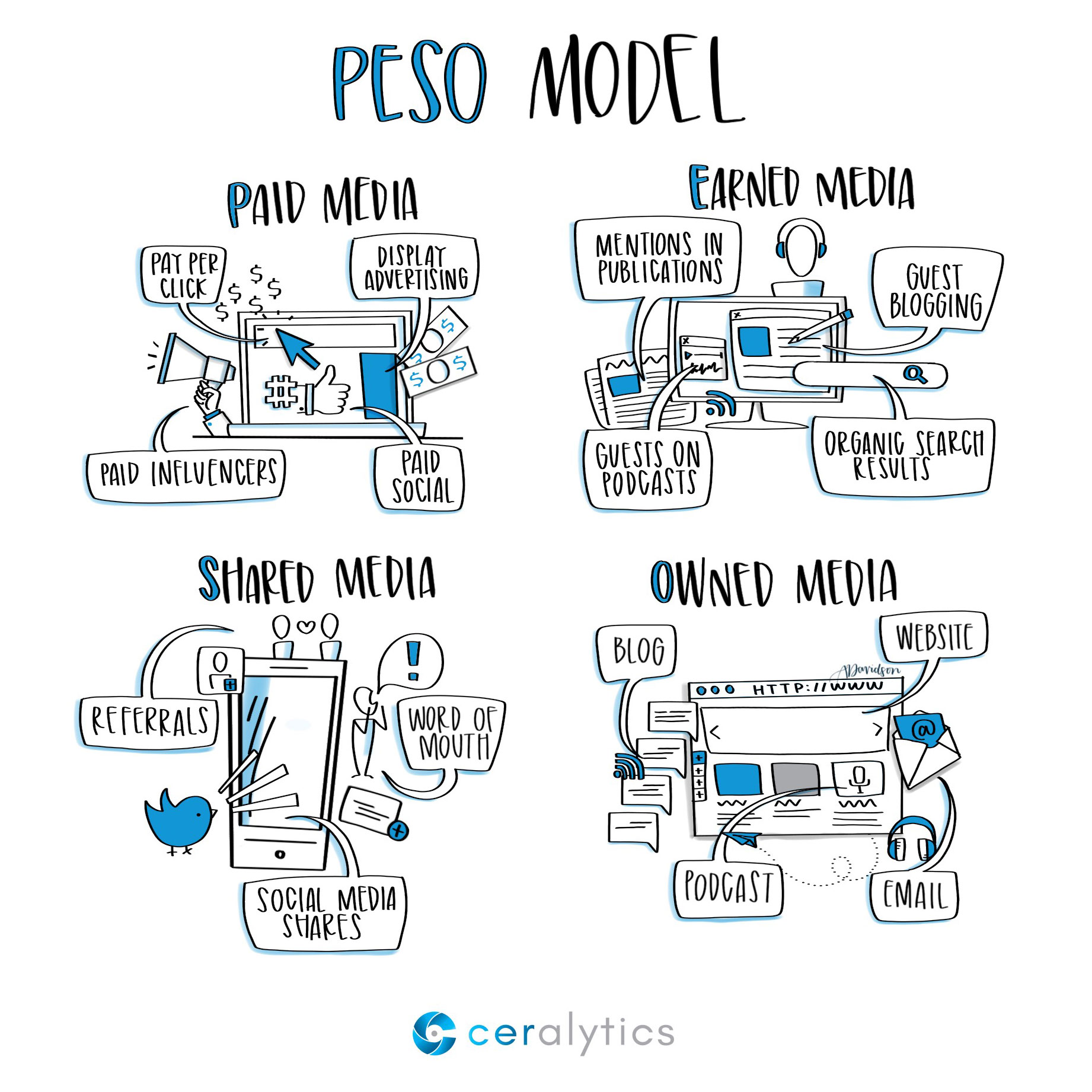 Guest Post by Brandon Andersen
Have you written a great piece of content and felt like it was going to be a hit, only to have it fall flat once it was published?
I think it's safe to say we all have.
There was a time, about 10 years ago, when the saying, "If you write it, they will come," was true. Back then a great piece of content would be picked up by someone in social media, or by an industry influencer, and it would go nuts, seemingly all by itself.
Now, we're fighting through an oversupply of content known as content shock, which makes getting our great content seen incredibly difficult. So how can we cut through the clutter?
Pulling together your A-Team
The PESO model hits many different distribution channels at once with your story-generating industry buzz that goes beyond simple distribution techniques like paid social and cost-per-click programs.