Estimated Reading Time: 8 minutes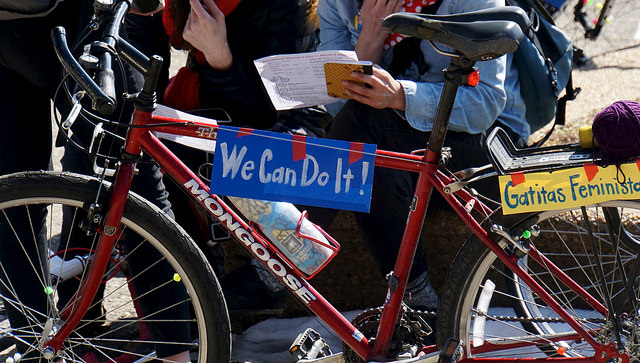 Watching what's been going on this International Women's Day (that's today, in case you're wondering and/or have been living under a rock) has been pretty interesting:
The New York Times has done a pretty good job of curating what's been happening around the world today
Emma Hawes pointed me to Netflix's tribute to women, which I personally found very compelling, and which is completely in line with …
… today's A Day Without A Woman campaign, which certainly got people talking … and not working, though you would have a completely valid point, IMHO, if you said this campaign has "inherent privilege," as a colleague put it (anonymous to protect her privacy)
one that the NYT missed, but that Andy Russell pointed me to, is this Business Insider story on State Street Advisors' Wall Street campaign to get more women on boards. Here's a snippet from the article, you really must read it:
"The world's third-largest asset manager installed a bronze statue of a defiant girl in front of Wall Street's iconic charging bull statue on Tuesday morning as part of its new campaign to pressure companies to add more women to their boards.

"State Street Global Advisors, a nearly $2.5 trillion investor and unit within State Street Corp., is rolling out the campaign ahead of International Women's Day on Wednesday.

"The money manager said it would vote against boards if a company failed to take steps to increase its number of members who are women. State Street plans to send a letter to 3,500 companies on Tuesday asking the companies to act.