Estimated Reading Time: 5 minutes
Can you distill your entire business philosophy into just three words?
I've come to realize mine is, "Do unto others."
And I've been noticing how several of my colleagues and friends embody this principle.
1. This is my friend Geoff Livingston at the opening night of Exposed DC's new exhibit in the Crystal City, Va., Fotowalk: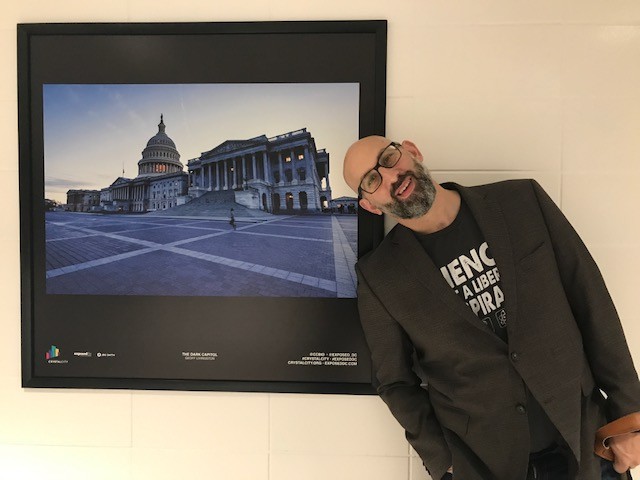 You probably know of Geoff as an early adopter and extremely brilliant marketing mind.
But what you probably don't know about him is that he is a remarkable photographer as well (that's one of his photos).
Geoff is one of just 12 DC-area photographers to be featured in this year-long exhibit (go see it!). Is that cool or what?!