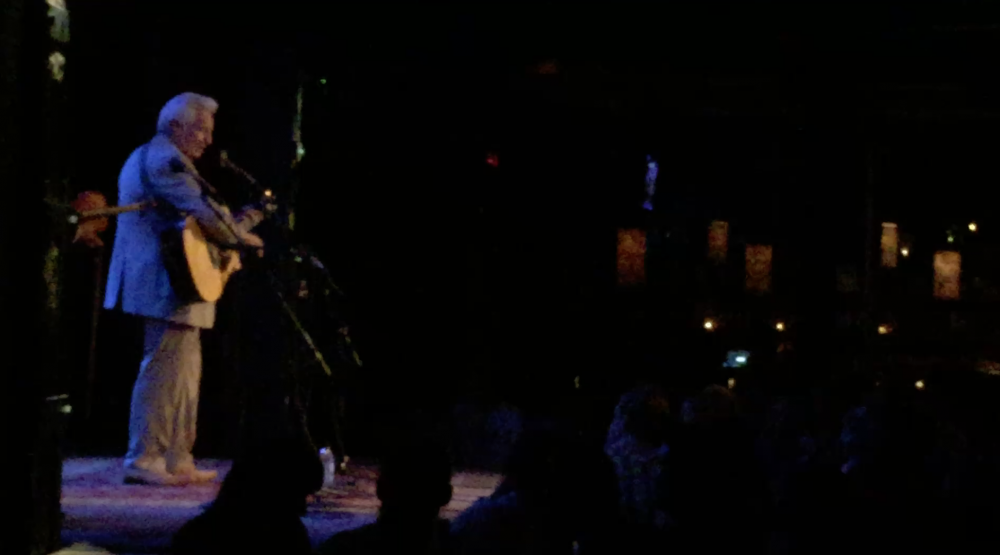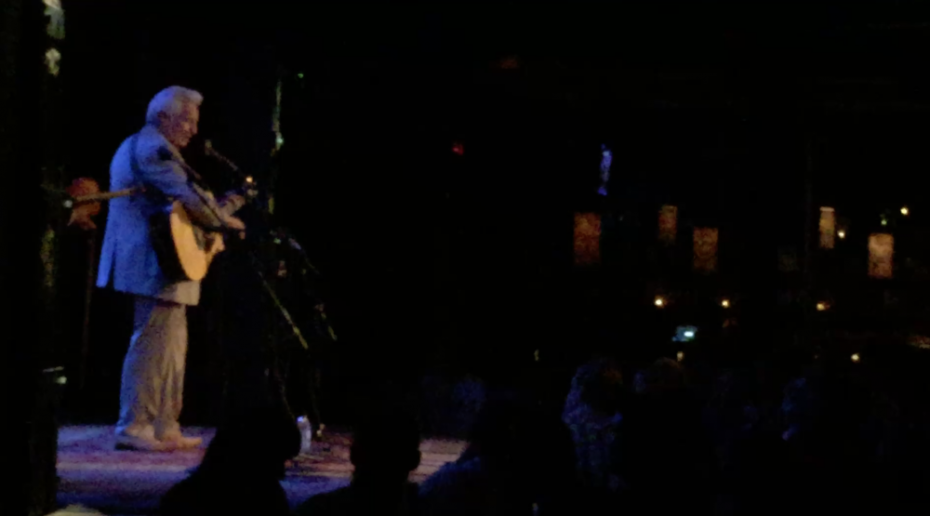 So this past week I spent a few days in NYC, one of my fave cities in the world.
On Friday night, after drinks/nibbles with a friend, I headed to the loo (Brit-speak for "restroom" ICYDK) at the restaurant before heading back to my hotel.
And as I was heading in/coming out, was transfixed by a really cool country/bluegrass act performing on the other side of the restaurant (it was a big space).
Because it was so awesome, I asked one of the staff if I could still purchase a ticket, even though the show was well underway.
He said to me: "They'll only be playing for another 20 mins or so, go ahead & just watch."
So nice of him, no?! On my way out, I asked the hostess the name of the band. She didn't know, but handed me a promo postcard, which I tucked into my handbag to read later.
And then the next day, when I looked at it, I found out I'd crashed the Del McCoury Band.
Yes. THE Del McCoury, one of the biggest names in bluegrass!!
You could have knocked me over with a feather (another antiquated Brit saying ;) ). But fortunately I stayed upright, reminded YET again of how serendipitous life can be … if only you ask … and seize the day.
Now, Del McCoury didn't become who he is by passing up any and every opportunity to practice his craft.
In fact, if you Wikipedia him (I confess, I did), you'll learn all about how long it took him to become the Grammy-award winning artist and basically living legend he is today.
But he didn't give up. He seized the day. EVERY day.
So, to that end, YOU have an opportunity to Carpe Diem, because I'm teaching a killer LIVE Social PR Masterclass next week!
It is going to … wait for it … rock your world (see what I did there?! ;) ).
In this LIVE free training:
I'm teaching you my 3-Step Formula for Breakthrough Social PR to TURBOcharge your career…
I've crammed it full of juicy goodness so you can slay your day-to-day overwhelm and get waaaaay ahead of the curve in the digital age of PR…
PLUS there's a really AWESOME workbook to go along with it, that previous attendees have just loved. And you will too… and it's yours to keep, and use, for life!
Remember, this FREE, LIVE training is a "one night only" type-a deal, so sign-up now and save the date: Wednesday, August 16, 2-3 pm ET. I hope to "see" you there!