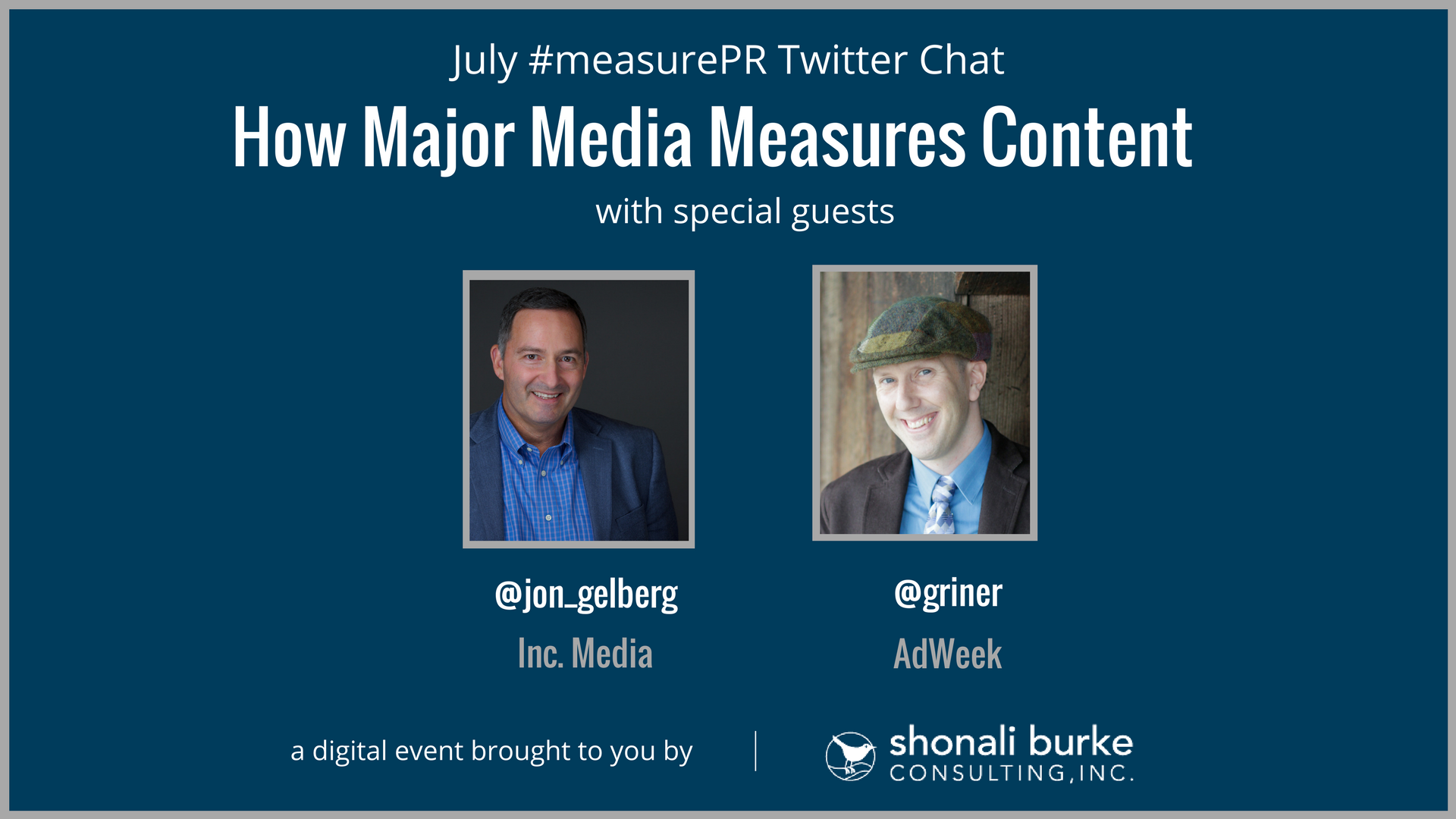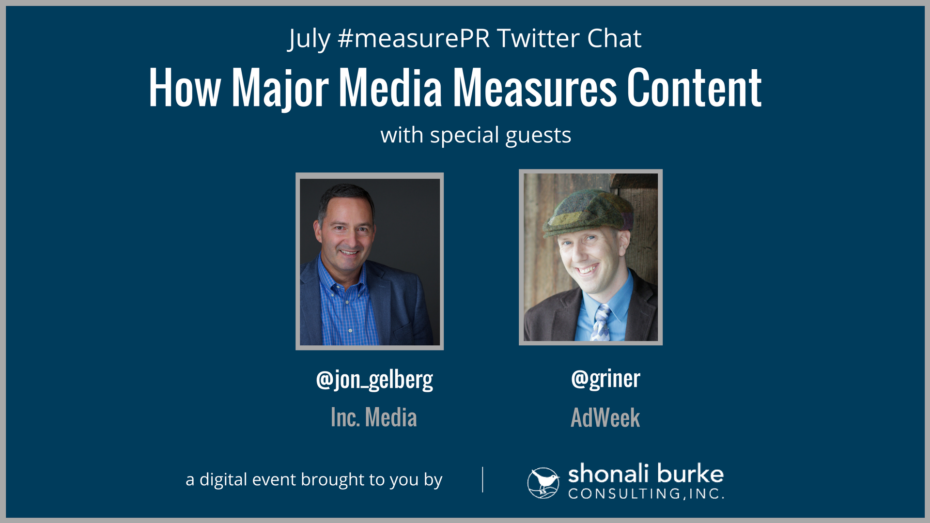 In July, #measurePR discussed how major media outlets measure their content initiatives. We welcomed two high profile editors: Jon Gelberg of Inc. Media and Dave Griner of AdWeek.
Here's some of what we talked about:
On whether a perfect content strategy exists:
A2: No! But you can come close when you marry your target audience with stories that entertain, inform and serve their needs #measurepr
A2 (cont.): Many in biz obsess over WHAT to post but skip over WHY they post. Define benefits for customers and business first. #measurepr
#measurePR community member Aidan Lukomnik chimed in:
A2) Perfect is a target. You can get really close, but never quite there. You have to constantly update to ensure you're relevant #measurepr
On how PR helped them get to where they are:
A3: It's really the same skill set. You figure out the audience of the media property you're pitching #measurepr
A3 (cont.) I had/have beefs with traditional PR, but I've learned tons from the @prtini and @shonali types evolving the field. #measurepr
On the metrics to use when analyzing content:
Metrics are client driven. It all depends what they are looking to accomplish. If they want to measure brand recognition\ #measurepr
A4: Sessions/uniques and pageviews are still important, but they're losing ground to real engagement stats. #measurepr
As you can see, this chat was full of information, so before we knew it time was up. If you missed it or would like to relive the magic, check out the #measurePR transcript for July 13.
August #measurePR was FAB!
In August we talked about ways to bring measurement in right at the beginning of your campaign before actually going out to implement your strategy. Special guest Annsi Krol, CEO and co-founding partner of byBrick Insight, who's also on AMEC's International Board of Directors, was full of wit & wisdom… stay tuned for the recap!