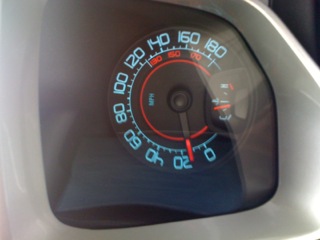 Guest Post by Gloria Bell
Warning: This post is not going to give you some brilliant insight into some new lightning speed piece of technology. (Sorry! Maybe next time!) What it will give you is some questions to ask yourself about communicating at the speed of technology.
There is no question that technology has had a huge impact on the ways and the speed at which we communicate. In less than 30 years, we went from two basic options – slow (mail) or faster (telephone) to a multitude of methods to get a message from one place to another, literally at the speed of technology. Recently, I had a discussion with a young person that made me stop and think about the ways communication has changed and whether or not these changes are always good.
This young person had slid on some ice and hit a parked car. Fortunately nothing major and no injuries, but some damage to their car and the car they hit. Like most today, their insurance carrier has an app. Since it was a simple accident with no injuries, they were able to report it via the app, enter the details on both cars, take photos of the damage and get an estimate and a check sent out without ever talking to a person.
Amazing you say?
From a speed and efficiency perspective – absolutely! From a human perspective, maybe not so much. This was a young person experiencing a first accident and first insurance claim which can be some pretty daunting stuff. Maybe some human guidance through a scary, unknown process would have been helpful. Could this young person have called the insurance company? Of course, they could. But why would they when it was so easy and effortless to use the app and avoid human interaction? The young person was thrilled that it had been made so easy to resolve with just the device (always!) in their hand instead of time on the phone or scheduling face-to-face meetings. Yet that same young person had no less than five discussions with me (a former insurance adjuster) and friends of mine (current insurance adjusters) that were full of unanswered questions and a genuine need for advice.
This interaction made me slow down and take a look at how I was communicating. In a period of 24 hours, I used 14+ methods to communicate with different individuals – actual calls on an iPhone (including a few through the voice interface in my car), text, Zoom, Skype, email, direct messages on Twitter, Facebook and LinkedIn, posts and comments on those social sites plus Instagram, contracts signed via HelloSign, shared documents via Google Drive and probably more that I forgot to count.
Unquestionably, the technology these tools make available help me be more productive and allow me to get things done much quicker than the days when I had to pick up the phone and make a call every single time or had to write, print and mail a physical letter or contract, but do they always make it more effective?
Has fast really made us more efficient? How often has it taken you multiple emails to get an idea across or to resolve something? What about typos? How often have we forgotten something and have to go back and add it because we were moving so fast the first time that we forgot it?
What about misunderstandings which occur, and then have to be cleared up, because someone read a particular "tone" into a social post? How often do we substitute an email when a call might actually be faster, simpler and more to the point, but the call seems like an interruption to our workflow?
Communication at the speed of technology is a very good thing. It gives us options and efficiencies we never had before. But maybe we need to slow down, take a breath and decide if that speed and efficiency is always the best option or do we need to go a little old-school to get the results we really want.
Feel free to add your comments below. Or message me so we can exchange letters or postcards via "snail mail" instead.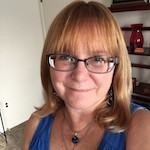 Gloria Bell brings over 30 years of successful business operations, communications, event management, and entrepreneurial experience, to her current roles as Co-Founder and Operations Director of The Women In Tech Summit, and Advisor to TechGirlz. When she is not working to build and grow the community of women in technology, Gloria provides social media consulting services; speaks on a multitude of social media and women in technology topics; and is an Adjunct Professor of Social Media Strategy at Drexel University. Reach Gloria on Twitter @gloriabell or follow her travels at Pathingfind.us.