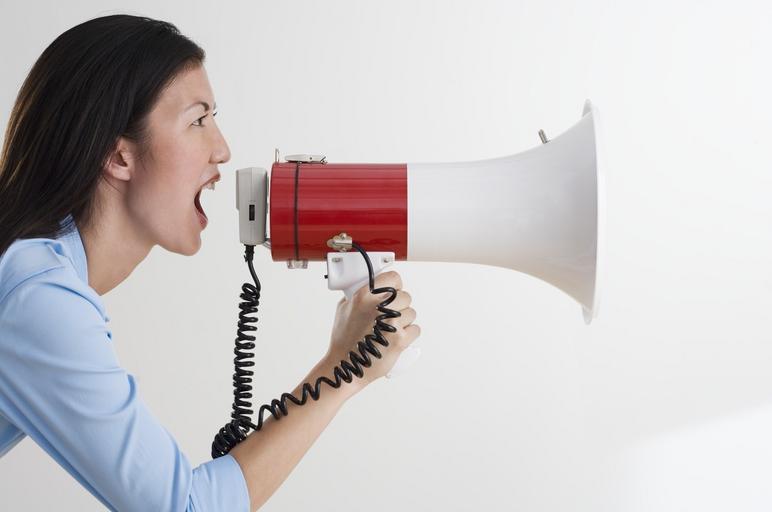 Guest Post by Mary Wascavage
Every morning I listen to the Elvis Duran Morning Show on my way in to work. I like to be entertained throughout my commute, and Duran's show doesn't disappoint. It's talk-show-meets-freak-show with popular contemporary music added in for good measure.
This one day, in particular, Duran told a story about the man who inspired his career choice. By chance, he met his idol – a fellow on-air personality – who gave Duran one of the best pieces of advice I've heard:
Paint a picture with your words.
That sounds easy, but it honestly isn't.
You know that phenomenon when you arrive at your destination and you have no idea how you got there? That was me on that day. I couldn't stop thinking about what I had just heard, and how excited I was to tell you about it in this post.
Of Pictures and Prose
Let's face it, when the rubber hits the road – as my first professional mentor used to say – we want information that's entertaining, mentally stimulating or challenging. Pop quiz: Did you just conjure up an image? Even though this is a well-known idiom, every time I hear or see it I picture the proverbial tire hitting asphalt.
I love a good idiom.
The great Brian Solis, who I had the pleasure of seeing live in 2013 as keynote speaker at the PRSA's International Conference, recently published this article on LinkedIn about creative storytelling. Solis says that 550,000 LinkedIn members describe themselves as storytellers. Are you one of them? I am, and I'm blown away by the sheer volume and commonality of something I thought was a clever professional descriptor.
Solis says that while 95 percent of content fails to reach its audience, there IS a way to shout loudly enough above the noise to be heard. You have to be "engaging, useful and relatable," he says. "The goal is to talk to and through people and to build a community where the value of belonging is measured in how people feel and what they can do differently as a result of your engagement." So not only do we have to be creative, but we also must prove our value – each and every time.
(Oh, and bonus points for me at that PRSA conference – I also got my first introduction to Shonali Burke, who presented a professional development session on big data. I still have my notes.)
"Newsjacking" Still Works
The concept of newsjacking may be a few years old, but I still think it's relevant today and tests the creative mettle of pretty much any communicator.
I have to interject a Super Bowl reference here, because my Eagles won their first championship title in 2018 and I wouldn't be a good Philadelphian if I did not mention that.
During the 2017 training camp, when offensive tackle Lane Johnson said he'd buy fans beer if the team won the Super Bowl, Bud Light stepped in and tweeted "Let's make a bet. Win it all and the party is on us. Deal?" Bud Light kept its promise when The Birds took the big prize home – I saw it firsthand – and notched another win in its brilliantly creative belt. Bud is a consistent heavyweight champ.
But for me, a newsjacking win also went to Häagen-Dazs, which offered free ice cream to fans for one hour during the victory parade. Knowing that head coach Doug Pederson loves ice cream (especially Häagen-Dazs), the company inserted itself into the biggest event in my hometown's sports history. While I don't have access to its analytics, it would be a safe bet to say that Häagen-Dazs profited from its publicity stunt.
Do the Right Thing
Finally, it goes without saying, and you probably know this, but I'm going to say it anyway – be ethical. Not to sound overly preachy, but don't sacrifice your morals for a big-game-like win. I'm sure the comms pro who came up with this idea thought it was pretty creative – and it was.
But the controversy surrounding a tagline like "It's OK to throw rocks at girls" should have set off the "Should I or shouldn't I?" internal alarm and sent the client running in the other direction.
Lots of resources are out there to guide us on our creative journeys. I like the Public Relations Society of America, and yes, I'm a member. Find one, or a few, that work for you. But keep in mind that the journey is exactly that, and it's what makes our jobs so interesting and rewarding.
Image: Via Pixabay, Creative Commons CC0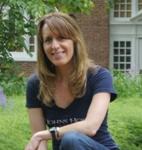 Mary Wascavage is a Philadelphia-based public relations and marketing professional. Her proudest achievements include winning the Public Relations Society of America's Frank X. Long Award for Excellence in Writing, and earning her Master of Arts degree in Corporate and Nonprofit Communications from Johns Hopkins University in 2017. With over 20 years in the business, Mary currently serves as System Director of Marketing for Crozer-Keystone Health System in suburban Philadelphia. One of the things she enjoys most about healthcare marketing and PR is the opportunity to educate the public on how to maintain good health. She says that her years of work in the field have provided just enough knowledge "to make her dangerous." Connect with her on LinkedIn.