Guest Post by Jamie Garantziotis
Earlier this year, National Australia Bank got Australia and the world talking with its very public "˜Break-Up' campaign.

Based on the idea that NAB were breaking up with the other leading Australian banks, the campaign combined new and traditional media and communications to achieve some stunning results for the bank, including winning the Cannes Grand Prix in PR.
After hearing NAB's Hillan Klein and Kate Thompson share insights about the Break-Up at Social Media Club Melbourne, I wanted to ask Hillan a few more questions about this campaign.
Below are a few words he was kind enough to share from behind-the-scenes of NAB's Break-Up.
Hillan, how did NAB as a large-scale bank first become involved in the social media space?
Over the past three-four years, we witnessed the rapid adoption of social media sites like Twitter and Facebook and, consequently, a growing number of our customers talking about our business online.
We recognized the enormous opportunity that social channels can offer and felt that we could really extend the reach of our brand voice by speaking directly with our customers.
Just over 12 months ago, we decided it was time to join the online conversation and provide support to these customers, consistent with the service they would expect from our call centers or stores. We launched into Twitter on 25 August 2010 and into Facebook on the 7 February 2011.
How much of the time was spent listening when NAB entered the social space, as opposed to diving in and engaging? How valuable was that time spent listening?
Prior to making the decision to start interacting with customers through these channels, we'd been listening to conversations about NAB for more than 2 years.
This campaign was the work of a lot of teams both within and outside NAB. Could you give us some insights regarding the team behind the Break-Up, and how it came together as a unified campaign?
The Break-Up campaign was very much a collaborative effort. Initiated by our brand team and creative agency Clemenger BBDO, we all worked together to develop a coordinated approach across all of our channels, including social media.
A large portion of the campaign's social media component was designed and executed by our team. For the execution phase of the campaign, we made the decision to co-locate key stakeholders into one central area. This helped ensure we made considered decisions about how we responded to customer and media questions through our channels in real time.
Some of the results have been staggering. Could you give us a few of the numbers around the results you've achieved for the business to date through this campaign?
We've been really pleased with the reaction from both existing and new customers as a result of the Break-Up campaign. Here are some of the business results achieved:
Banking category conversation up 66%
Share of Voice reached 55%
Positive sentiment doubled
#1 trending topic on twitter across two days for "Arrggghhh" and "#breakup"
200,000 YouTube views in one week
Lead story in mainstream news
20% increase in transaction account openings
20% increase in the number of customers applying for NAB home loans (7 weeks prior to Break Up compared with 8 weeks post Break Up)
70%+ increase in the number of new mortgage customers (7 weeks prior to Break Up compared with 8 weeks post Break Up)
28% growth in mortgage sales calls to our contact centre in February and March 2011, compared to the same period last year
47% uplift in the number of enquiries through our contact centre about opening new transaction accounts, credit cards and personal loans in February and March 2011, compared to the same period last year
350,000 new customers to NAB
While the campaign took off in a huge way, could you describe some of the crisis communication responses and resources that were in place had things not gone so smoothly?
Our team built a message matrix whereby we identified the types of conversations we were likely to be prompted to have. We categorized these messages based on sentiment (i.e. positive, neutral or negative) and prioritized according to potential reputational impact. This approach ensured our team was ready to respond to questions and contribute to the many conversations in real time.
An incredible amount of work went in to this campaign. From your perspective, which part of the campaign was most challenging to prepare and execute?
There was strong appetite from the business to incorporate social media in the execution of the campaign, and this presented our team with the opportunity to become involved and contribute to the campaign's success. From my perspective, developing our communications approach for our social channels was definitely the most challenging component.
We were approaching customer communications from a new and very different perspective. We were extending our brand voice and needed to ensure this aligned with our existing communications channels.
Together with our Marketing, Brand and Corporate Affairs teams, we developed a thorough plan to ensure our message and approach was consistent across all channels for the campaign.
How has NAB maintained their social engagement post Break-Up to continue to leverage and extend the great work of the campaign?
The Break-Up campaign has helped to define our tone-of-voice in the social media space, and has given us license to be more creative in our interactions with customers. The campaign has brought our brand voice to life in a tangible way through our Twitter, Facebook and YouTube channels.
As a parting thought, could you leave us with one piece of advice for those looking to execute a campaign in the social space?
While the viral nature of social media influenced the success of the Break Up, it was the campaign's cross-channel approach that ensured it. The campaign integrated TV advertisements, Billboards, Earned Media, Social Media including Facebook, Twitter, YouTube and our blog, and live stunts to generate awareness of our message.
Thanks to Hillan for taking the time to take part in this interview. 

You can follow him on Twitter @hillank .
Each year we are seeing more and more campaigns integrate traditional marketing communications tactics with new and social media.
Do you have any favorite campaigns from 2011? What about them caught your attention? Have you had the opportunity to work on any similar campaigns, and what are some of the key lessons you learnt?
I'd love to hear about your experiences.
Title image: smemon, via FlickR, CC 2.0.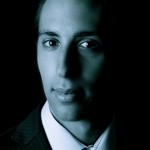 Jamie Garantziotis is a communication professional based in Melbourne, Australia, where he is PR Manager -Regional for Southern Cross Austereo. He is the current Member Communication Chair for IABC Victoria, Australian correspondent / co-host of Engage TV, and in his spare time loves to indulge his passion for communication, cycling and speciality coffee.