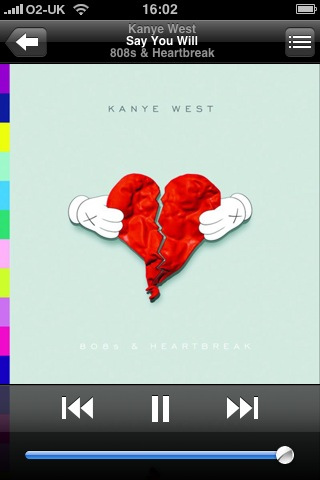 You know how I told you I was out in Eugene, Ore., earlier this week?
It was a dramatic trip in more ways than one.
But I'm going to focus on the "one" for the purpose of this post.
My United flight to Eugene went via San Francisco, which is always dangerous, because it makes me start wondering why we ever left the Bay Area in the first place.
DC, don't be hatin'. I like you too.
That particular leg of the trip was fine. Nothing untoward happened.
On the San Francisco – Eugene leg, however (also on United), I lost my iPhone.
Yup. That's right.
I "lost" my iPhone.

In mid-air.

At a cruising altitude of 35,000 feet, if the pilot was to be believed.
Image: Reyhan Dhuny via Flickr, CC 2.0
My iPhone was in my pocket, and about 40 minutes before landing, I headed to the restroom.
As I returned to my seat, I suddenly felt a lack of weight in said pocket.
I looked down, and behold, there was no iPhone in it.
Can you say "crappin' crustacean crudités"?
I sure did, and several other choice phrases to boot.
I asked the flight attendant to make an announcement over the PA system, in case any of the other passengers had noticed it.

They apparently had not.

I walked up and down, trying to locate it.

I could not.

The nice old lady next to me, and the nice people in front of me, tried to look for it.

They could not find it.

Once we landed, I grabbed my rollerbag and waited for the pilot and flight attendant to tell me if they had found it, after doing a post-passenger-exit sweep.

They did not.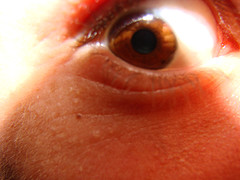 So heavy of heart, frantic of furrowed brow, and voluminously vexed, I made my way to the hotel shuttle that was waiting to cart me to a Hilton-full of traveling Orgonians (that's not a typo, that's how they pronounce "Oregonians," ask Mo Sherifdeen).
Image: elessar_nicki via Flickr, CC 2.0
The nice Hilton Eugene (fab hotel) shuttle driver – a lovely young man – upon hearing my tale of woe, very kindly drove me to a Verizon store to see if I could get the phone replaced.
Because, while I could have waited to get back to DC to order a new phone, I was concerned that someone may have "found" my phone and started using it under the mistaken impression that Christmas had come a little early.
'Cos you know how Daylight Savings Time messes everyone up.
And while I could probably have lived without mobile connectivity for a couple of days, I was in a new place, with no way for my husband, or clients, to get a hold of me.
Plus, even if I reported the missing phone to United's lost-and-found in San Francisco (which I did a couple of days ago), they'll only call back if someone turns in the item… and that will take at least two weeks.
In our hyper-connected social media world, going two weeks without a mobile link is not an option.
Seriously, United?!
The helpful people at that particular Verizon store told me that they could, indeed, get me set up with a new phone (and the old one deactivated)… except that they didn't have iPhones in stock.
So I'd have to go to another store.
Which I did, once said helpful shuttle driver (thank you, Tony!), made his next airport pickup and then came back to ferry me around lovely Eugene.
I finally got a new iPhone and then spent about five hours setting up my email, contacts, etc.
Which should not have been that difficult, it certainly wasn't the first time around, hello Apple!
So. What did I learn from all this?
1. Never put your phone in your pocket.
I don't know what possessed me to do this. Normally, I always power the phone down when flying, and stuff it securely in my handbag or laptop bag.
Never again will I not do this.
2. Get insurance.
The first time I got the iPhone (less than two months ago!), I dilly-dallied on getting insurance (though I did have a warranty).
This was really stupid of me, because the iPhone, like most handheld devices, is so much more than a phone.
It's basically a mini-computer. And who's not going to get insurance on their computer?
(OK, if that's you… I just lost you. Sorry.)
So having had to cough up the full retail price of the phone, you can bet your bottom dollar that the new one has insurance on it.
3. Keep your passwords handy.
Let's say the worst-case scenario is that someone did indeed "find" my iPhone and decided to keep it as an early Christmas present.
They could potentially wreak havoc on my Facebook stream, Twitter stream, etc., since all those were apps that were on my iPhone, once they managed to get a connection going.
Which would be a Very. Bad. Thing.
So after I managed to get the new device going, I spent another hour or so changing all my passwords.
Which, in and of itself, is not a bad thing to do periodically.
Careful is as careful does
I've been carefully checking my various online accounts and, so far, no damage has been done.
But it will probably take another couple of weeks before I breathe easy.
Lesson learned.
Have you ever been in a situation like this? What did you do, and what can the rest of us learn from you? Do share via a comment.