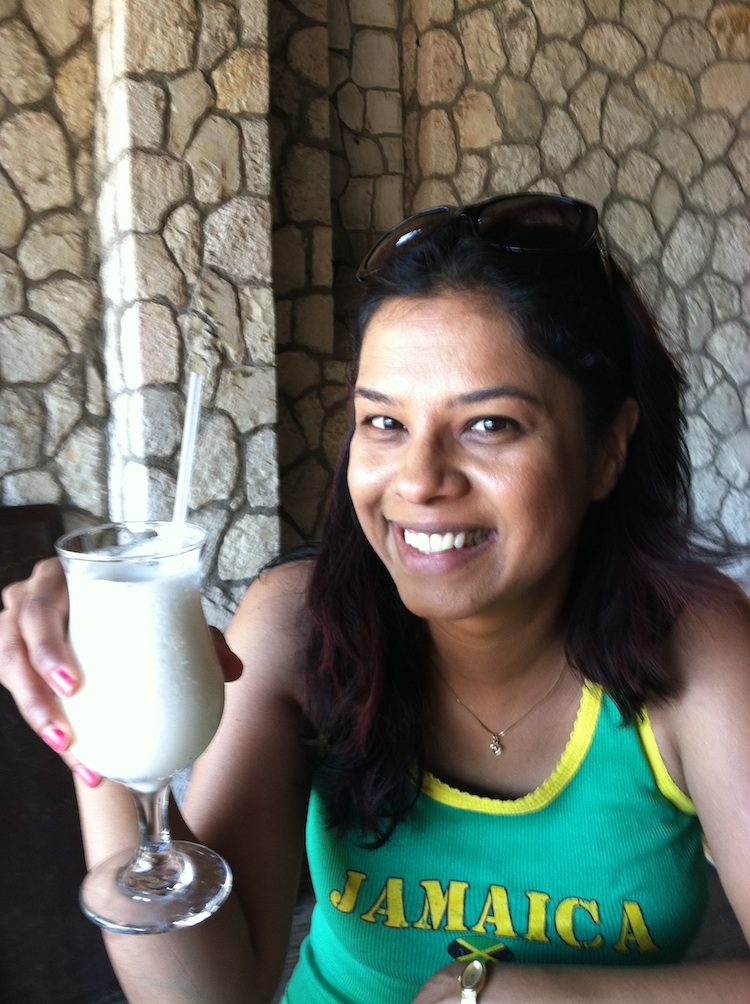 Dear You,
Well, this isn't actually a letter from Jamaica, since I didn't get online at all much (and that was only to share photos on Facebook) while we were there. After we got back,you were asking about the trip, so I figured I'd tell you a little bit about it.
First, though – hello! I hope you had a good Thanksgiving (if you celebrated it), and that the last two weeks have treated you well? Are you looking forward to the rest of the holiday season?
We did have a great Thanksgiving, and not at all a traditional one. As you remember, we decided – quite on the spur of the moment – to spend Thanksgiving somewhere we wouldn't be bombarded with the commercialization of the season.
Browsing Travelzoo deals made us think of Jamaica (we didn't use a deal ultimately), and within a couple of days, our plans were set. Rockhouse Hotel – here we come!
Personally, I don't know anyone who has come back from an island vacation, much less a Caribbean one, and said, "It sucked." (Unless something awful happened to your traveling companion and you ended up on "Dateline," but fortunately that was not the case here.)
It's hard to complain about living in paradise, albeit for a few days. Because that's what Negril felt like. Since the Rockhouse is built on the cliffs, a couple of miles away from the town center and beach, we got more peace and quiet than I think we otherwise would have.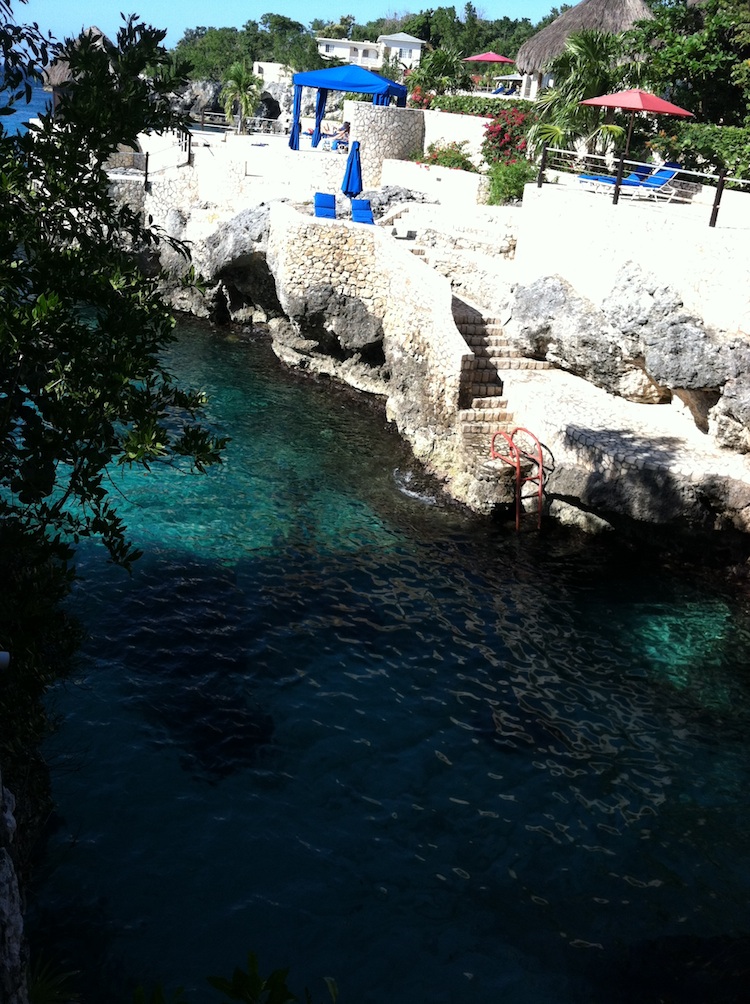 It's a very cool hotel; there are only 34 rooms, and several of them are "villas," which are self-contained cabins, each with an outdoor shower. There's a strong emphasis on recycling, which we saw throughout our trip; all the rooms have separate trash cans for recyclable products.
And because the Rockhouse is built on the cliffs, the Caribbean Sea literally rushes up below you, so you go to sleep, and wake, to the sounds of waves dancing against the rocks. At various points, there are handrails cut into the cliff that lead directly into the sea. How cool is that?!
We didn't stay in the hotel the entire time, though I imagine for those who did, it was the perfect place to do so. On our third day there, we took a day trip (we hired a private car as opposed to getting on a tour bus, which was a really good decision, and I strongly recommend Clive's Transport Service) and drove along the South Coast of Negril.
We took a tour along the Black River where we saw tons of crocodiles, then stopped at YS Falls (really gorgeous waterfalls) and Appleton Rum Estate, one of the oldest, if not the oldest, rum producers in Jamaica. On our way back we paid homage at Peter Tosh's memorial in Belmont (not because of his marijuana advocacy but because he's our favorite Wailer), and even got to talk to him momma for a few minutes (and a "donation"). It was a long day, but it was worth it!
Outside of that one very organized day, we chilled out. We did hit the beach one day, where we went out on a glass-bottom boat to look at the reef – stunning. And someone did try to get us to buy ganja. No, we didn't.
There was lots of reading (story books!), lying in the sun, and generally relaxing. There was some hard bargaining when we went down to the Crafts Market, which I enjoyed thoroughly, and I found that as long as I said, "No, thank you," with a smile, no one objected to us not stopping at their stall. I loved talking to the Jamaicans we met, and hearing that lovely lilt in their voices. They really do say "Yah Mon" frequently, and I got used to hearing, "Problem? No problem," whenever we asked if we could do something.
Also, for the first time ever, I was greeted several times with fist bumps accompanied by the words, "Respect for the beautiful lady." As you might imagine, that is now a requirement in the Burke household.
I was stunned – and will never forget – the iridescent blues of the water and sky. I've never seen such blues, not in Goa, not in Sri Lanka, not in California. I loved the jerk sausage and ate conch for the first time – delish! And now I can say I've eaten snails, since that's basically what conch are. And I also drank a piña colada for the first time. Yay for new experiences!
Fortunately the weather was not bitterly cold when we returned, so it wasn't too much of a shock to our systems. And now, when I hear the traffic rushing by early in the morning, I just close my eyes and pretend its the waves of the Caribbean Sea, gently waking me up each day to another brilliant, flawless, sun-kissed day.
Here are a few photos from our trip. If you haven't been there yet, think about going. As for us, we'll keep these as a reminder of one of the best vacations of our lives… and look forward to the next time we're there.
[cincopa AUAAgwKFvp9h]
Love,
Shonali