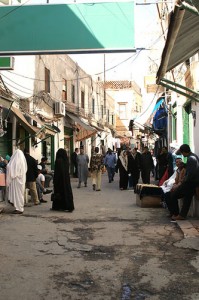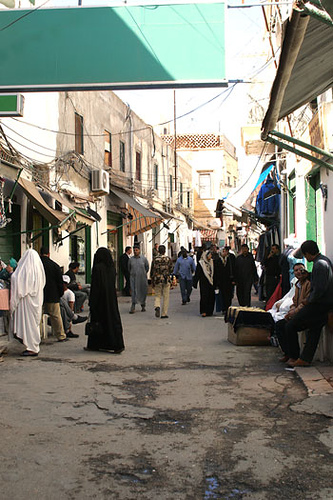 I've discovered that talking to people who have lived through and fought in a war can be a very awkward experience.
I simply have no idea how to react to people I work with every day while I'm in Libya as they tell me about the things they've seen and done.
Experiences which will surely scar them for life. The street where I live in Tripoli looks pretty much the same as it always did, but knowing that at least four men were shot dead outside one morning back in August 2011 as the city was liberated inevitably plays on your mind.
Image: Vhardy via Flickr, CC 2.0
In this context, talking about communications and PR can seem a bit ridiculous. But talk about it we must.
Progress in setting up a new Government may have been slow and there is undoubtedly much disillusionment. However, perhaps contrary to the impression being created by the world's media, things are ever so gradually starting to move forward. Yes, we're even starting to talk about marketing.
Turn on the radio in Tripoli today
and you'll find at least a dozen stations. Pitbull and Coldplay battle it out with talk radio, Arabic music and religious broadcasting for the city's ears. Likewise, a proliferation of TV and print media has created a confusing yet exciting media landscape. Facebook, of course, has also taken this town by storm.
Hopefully, this is what the birth of a plural democracy looks like, providing brands with the channels they need to communicate with their audiences.
Clients are now finally starting to think again about how to communicate in this new scenario. Everyone is feeling their way forward as media outlets struggle to develop viable business models and brands, and agencies try to pick their way through the multitude of new media in an effort to understand how best to reach their customers and stakeholders.
Most of the activity we have seen so far has been focused on events. The Tripoli trade fair grounds are hosting an event practically every week, offering businesses from telecoms to fashion, and garden furniture to construction, the opportunity to show off their wares to industry and consumers alike. For now, these fairs and exhibitions seem to provide the most demonstrable way of establishing a conversation between organisation and stakeholder.
Reach is, of course, very limited, but at least you can see what your money has bought you and you know who you have reached. There is at least some certainty about what has been achieved.
This state of affairs can't last.
Media and brands need to really start talking to each other to start understanding how we are going to work together to build this country's media industry and to communicate with the wider population. If my experiences over the past weeks are anything to go by, we might just be at the beginning of getting that process underway.
The people of Libya have been through too much and deserve the better life so many of them have sacrificed so much for. If one day soon, I am actually working on a real PR campaign in Libya then that will surely be a sign that progress continues and is real.