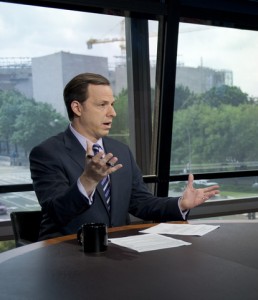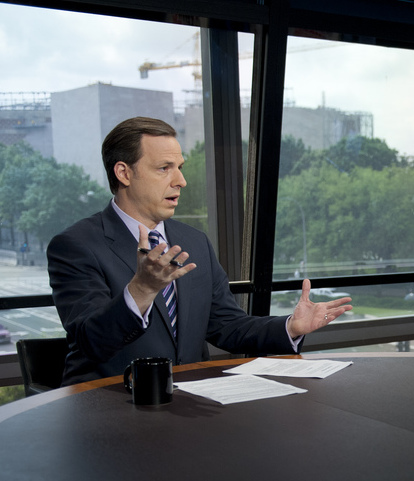 When Vine debuted last January, I wasn't convinced of how much difference just six seconds could make. Sure, our attention spans are seemingly dwindling by the second, but six seconds doesn't allow for much.
Image: Chuck Hagel via Flickr CC 2.0
Leave it to me to doubt humanity. A year later, and I'm in love with BatDad. Still, the use of Vine, and Instagram's answer to it of 15 second videos, didn't seem like something brands would be able to leverage quickly.
There's a long way to go, but a Vine sent by Jake Tapper on January 2nd finally made it all click for me. I find that to be a brilliant use of six seconds: the name of Tapper's show and a rundown of what will be covered while he's on the air.
It's simple, straightforward, and highly informative.
As communications pros have to grab the attention of their audiences in shorter and shorter windows of time, the importance of quality content will only continue to grow. Microvideo is the perfect way to do that, and creating compelling content using Vine or Instagram can spread quickly.
Like most platforms, it has taken time for services like Vine to find their groove. Now that these tools have been explored, you'll see marketers and PR pros exploring how they benefit their clients and/or organizations.
As an example, let's get back to Mr. Tapper. I think his show promo provides a blueprint for what a successful Vine for marketers will look like. Simple, direct, and full of useful information. Creativity will continue to play an important role, of course.
Information can't sell itself and with only six seconds to spare, how that information is presented is as important (in my mind) as what that information is about.
In July of 2013, photos still reigned supreme, with Buffer saying photos made up 93% of the most engaging posts on Facebook. This post from Pew in October, though, shows use of video online doubling from 2009 to 2013. That takes into account services like Netflix and YouTube, but the fact is that Facebook sees how important video is to selling ads.
There's a reason autoplay videos are now present in your newsfeed… and it's not just because your dog is cute.
Will Vine and Instagram videos be the preferred method for digital marketers in 2014? Maybe not, but I am confident you'll see them become much more common.
What are your thoughts on the digital video revolution? Do you use Vine or Instagram videos as part of your digital marketing strategy? Please respond in the comments below.