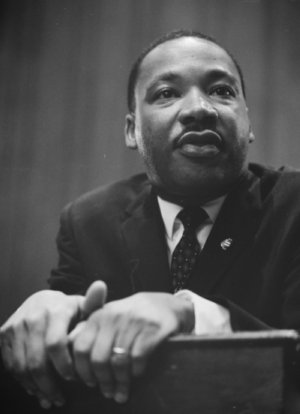 Ever since I can remember, I've been chuffed that I share a birthday with Martin Luther King, Jr. So since today's MLK Day here in the U.S., we thought it fitting to pull together a roundup focusing on justice and equality as it applies to business in the digital age.
Image: Mike Licht via Flickr, CC 2.0
1. The Future of Your Business and the Need for Change
Why: It's easy to get stuck in the past, but the ever-evolving world demands change. Change can help even out the playing fields and provide opportunities to all. Ken Mueller shares how he's adapting to change.
2. Dear Social Business & Brand Leaders: Value My Time and I will Value Your Brand!
Why: Respect is a two-way street. Pam Moore tells businesses how to make strong connections based on equality and respect.
3. Worker empowerment: 9 Cs of people-centric collaboration
Why: Workers who feel empowered will bring positive results and change in your business. J-P De Clereck of i-SCOOP shares his tips for empowering collaboration through social interaction and equality in the workplace.
4. Because the Door is Left Open All Day
Why: What would you think if you saw someone's front door open all day? In this WUL, post I explore how removing barriers to communication by inviting others in can help build both online and offline communities.
5. The Importance Of Social Sustainability And Your Business
Why: We need social sustainability in order to provide equality and a good quality of life within communities, particularly communities of the less fortunate. In this guest post for SteamFeed, Randy Bowden explores why being a sociably sustainable business is important.
6. Happy 2014: Be Humble and Go Forward
Why: Daniel Newman of Millennial CEO suggests a simple plan for 2014 that we can all relate to: do the right thing, be humble, and stay grounded.
7. The State of MLK's Dream Online
Why: In this still-relevant post from a few years ago, Geoff Livingston raises some interesting questions regarding racism, segregation, and diversity in conversations online.
Do you feel that technology has helped or hindered justice and equality in today's society? What do you think Dr. King would think about today's uber-connected world?