I was in New York a couple of weeks ago (love that city!). And during one of my meetings, which took place at a coffee shop (naturally), I was fascinated by the barista.
You see, this is what she looked like.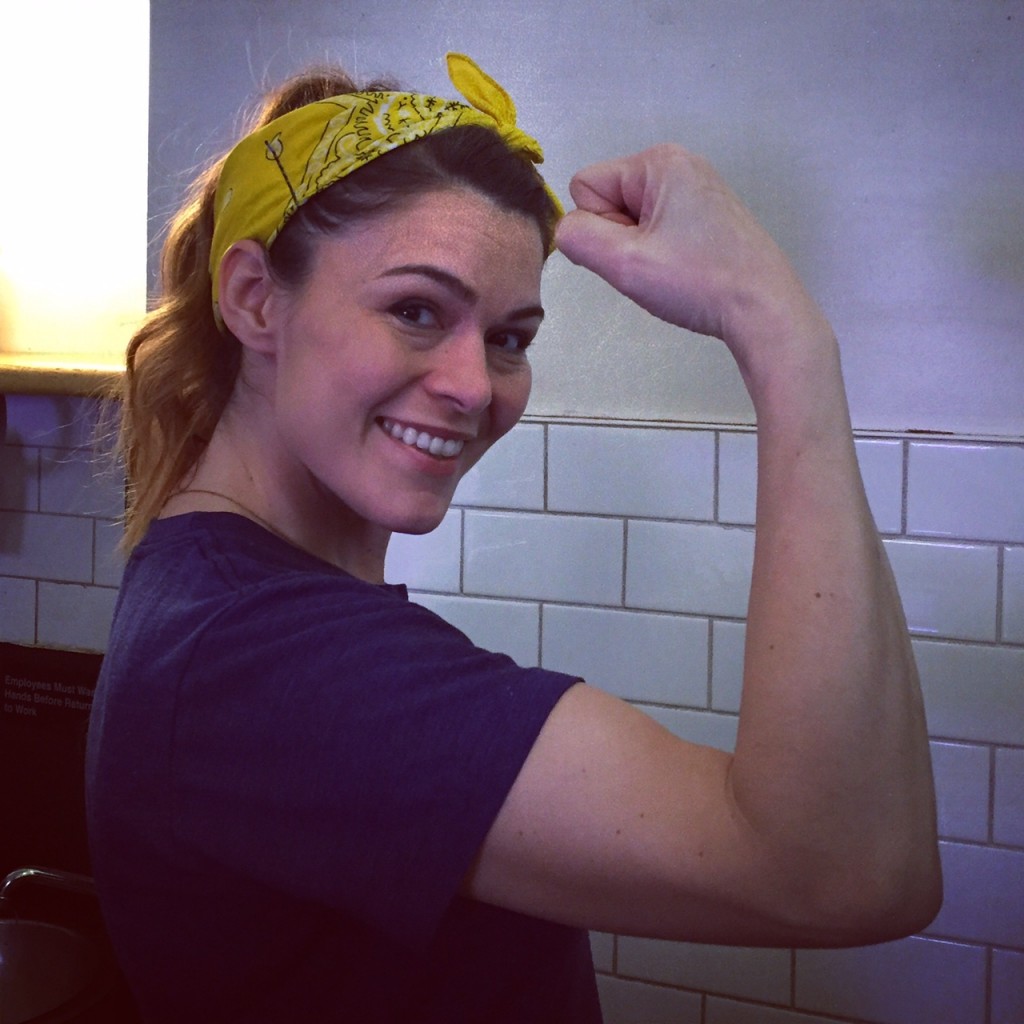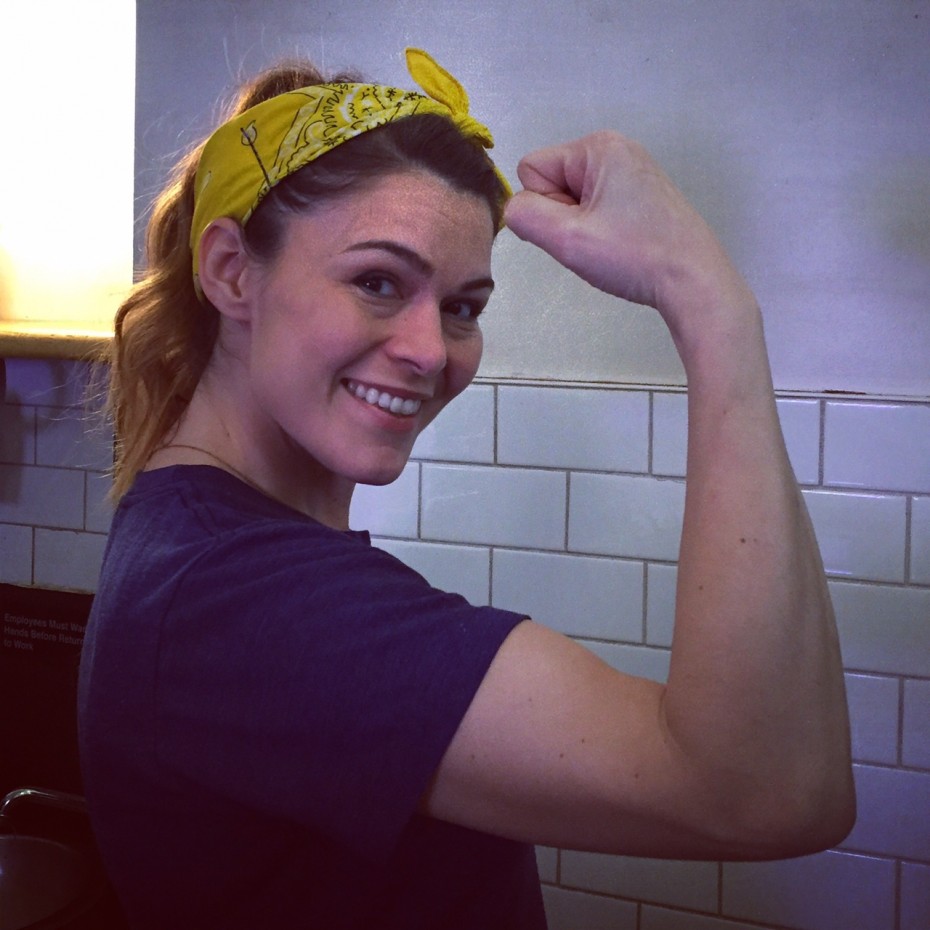 Where else, but in NYC, would you find a living, breathing, Rosie the Riveter?
What a way to start the holiday season, I couldn't help but think, as I took this photograph of her. The Rosie imagery captures perfectly everyone's holiday wish to come out better and stronger than ever – don't you think?
So I'm keeping this image close to my heart as 2015 comes to a close, and as we welcome 2016 into our homes, hearths and lives.
WUL is taking a bit of a holiday break (along with many of you!), and will be back on January 4, 2016.
I'll see you then. In the meantime, I hope you have a blessed holiday season, with a new year that sees your own Rosie the Riveter spirit take over, and make 2016 your best year ever.
Happy holidays!