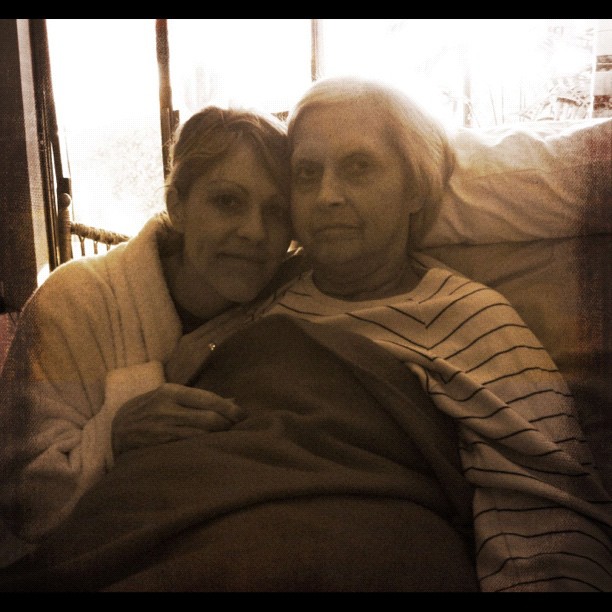 WTF? (for lung cancer)
Earlier this month, Jennifer Stauss Windrum wrote a moving guest post on her campaign to generate awareness around lung cancer.
If you haven't yet read it, please do go read it, because she tells her story much better than I ever could.
Long story short, her mom contracted lung cancer without ever having smoked. She is dying from this disease – yes, dying. And despite the pain and heartbreak both of them and their family and friends have been/are going through, they decided to raise awareness around the disease, which is the top cancer killer in the U.S. yet, ironically, the least-funded.
Photo of Jen & her mom courtesy Jennifer Stauss Windrum, used with permission
From WTF? to SMAC!
Outside of the WTF? site Jen created, she was inspired to create a line of sock monkeys that could be given to cancer patients (not just lung cancer patients), as a way for them to remember they are loved and held dear in someone's heart… just as Jen's mom felt she was when Jen gave her a couple of sock monkeys as a way to know she was in Jen's heart, even when they were not physically near.
I'm very happy to report that on Nov. 21 – the day before we celebrated Thanksgiving in the U.S. – the crowdfunded campaign to bring Sock Monkeys Against Cancer to cancer patients "tipped" … i.e. the costs to produce and ship 500 sock monkeys is covered, in addition to certain other costs.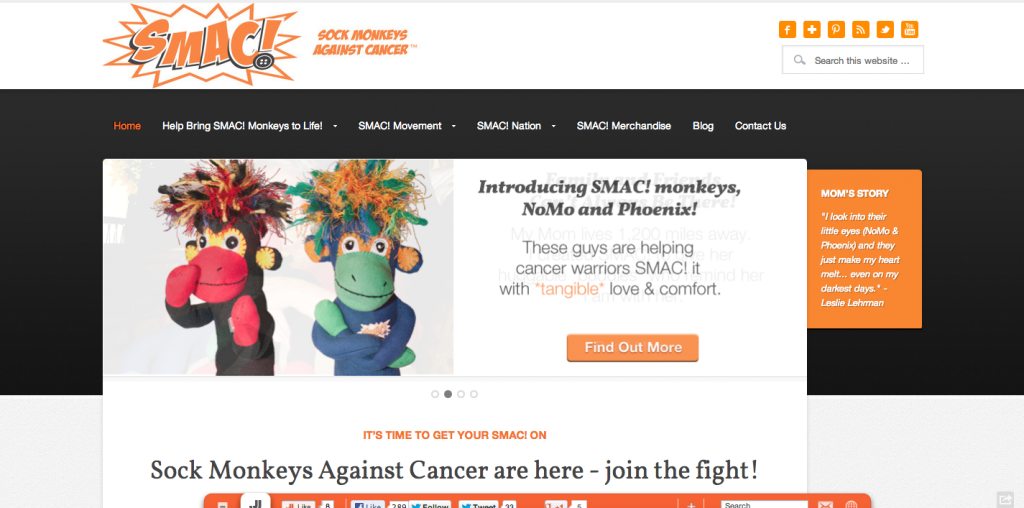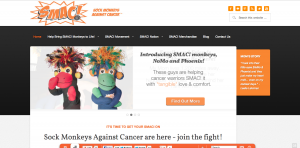 Now Jen is just $6.5K-ish short of her overall goal – $35K. This will cover the costs associated with producing and shipping a second batch of 500 sock monkeys as well as other costs, e.g. various fees, etc.
We – I say "we" because Jen has truly created a tribe around her mom's battle with this horrendous disease, and that tribe is largely funneled through social media, which is quite remarkable – are so close. There are 5 days to go before the campaign comes to an end (Nov. 30).
I can't even imagine what it's like to go through this. I don't know if I'd have the strength for it. I mean, can you imagine saying "goodbye" to your mom like this?
So please, would you help?
If you have a few extra bucks to spare, perhaps you could support the campaign, with as little as $10.
Or you could share the site (or this post) with some family, friends and colleagues.
Or you could do both.
I know we're constantly asked to do, share, give… especially as the holiday season kicks into high gear. The appeals will get more and more insistent, the drumbeats will get louder and louder.
And there are many, many worthwhile causes out there for you to support.
But if anything we here at WUL have ever written/done/said/sung (!) that has touched you or inspired you in some way, then please would you consider supporting the SMAC campaign? We'd be ever so grateful.
Thank you!