Estimated Reading Time: 5 minutes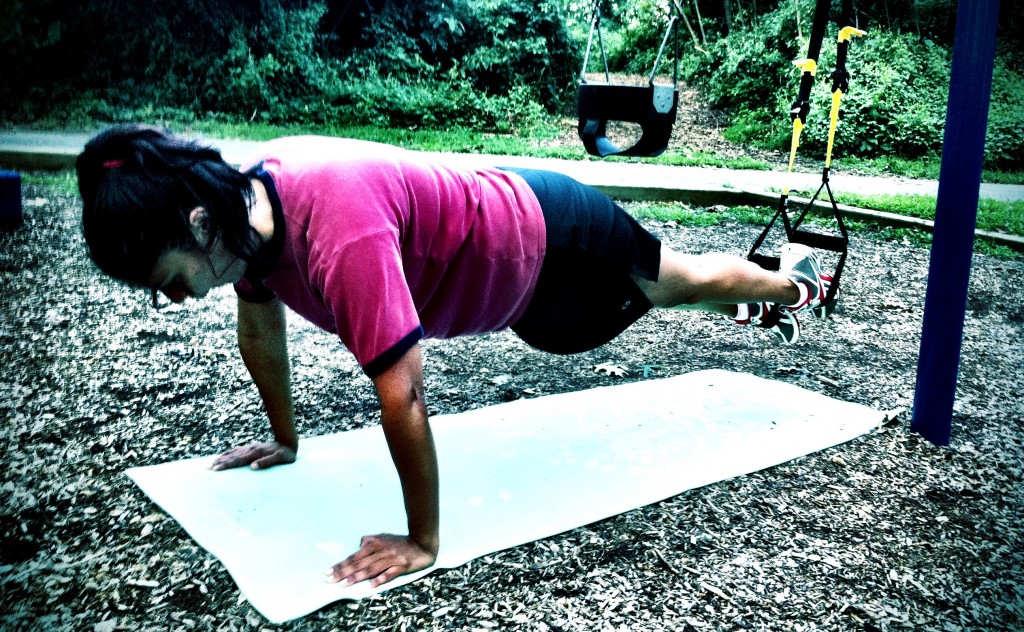 Today will be an interesting day.
You see, after two months of not working out – specifically, not continuing with the My Bootcamp program that I started three months ago because of the emergency surgery I had to undergo in September – I'm picking up the workout cudgels.
(That's me holding a plank on September 1, two days before I had to go in for surgery.)
For the last two months, I've been restricted as to the activities I could undertake. Which makes sense, considering my core was literally cut into, and then sealed up again. And the last thing anyone wants – not my doctors, not me – is for any of that good work to come undone.
But I've had enough of sitting around on my butt (even though I was hardly eating bonbons while painting my nails).