Estimated Reading Time: 3 minutes
I took a completely unscientific Twtpoll a couple of days ago. The question was: you've met someone once, and like a good networker, exchanged business cards. Next thing you know, you're on this person's email list, which is clearly being used to market his/her small business. OK or no way?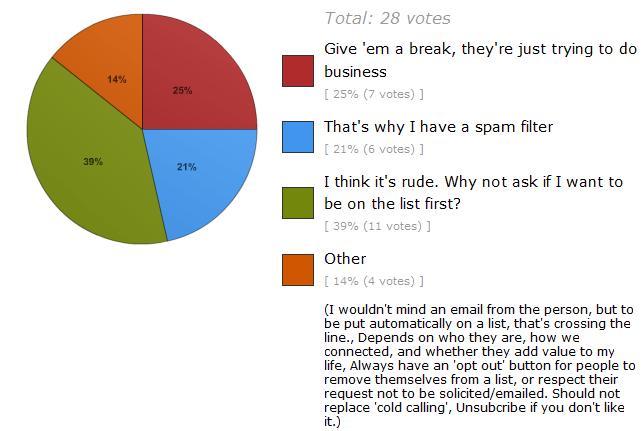 Out of 28 votes, seven thought it was ok. The rest (75%) pretty much said no way (if it's going in your spam filter, I take it as a sign that it's unwanted) and the comments are pretty clear.
My Take
In […]