Estimated Reading Time: 8 minutes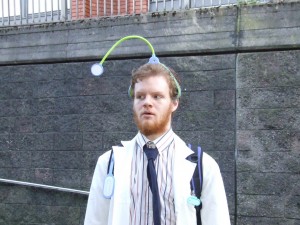 Guest Post by Rachael Seda
Ed: WUL is still on vacation, so we're using some of our older-but-still-great content to keep you satisfied. This originally ran on Nov. 30, 2012. and will be particularly interesting to you if you work at the intersection of health care and social media.

Your child has come down with a rasping cough. You put on your Dr. Mom hat, jump online and feverishly Google their symptoms, you check social media to see if any of your friend's children are sick. Overwhelmed by the multitude of potential diagnoses, you decide to wait and see if the cough subsides before scheduling an appointment.
But what if you could connect with your doctor using social media; asking for advice via a quick Twitter or Facebook message? Your doctor responds within 24 hours, offering some quick tips and pointing you in the direction of some credible online resources. As a parent you feel relieved, empowered and thankful to have a doctor that is open to communicating with her patients online, instead of feeling left to blindly search on WebMD.com.
But while a few doctors including Wendy Sue Swanson, MD, author of the Seattle Mama Doc blog and Natasha Burgert, MD, author of KC Kids Doc blog, are using digital communication to communicate better with their patients, according to a 2011 survey by AMN Healthcare only 8% of physicians said they use social media at work to connect with patients. Read more →