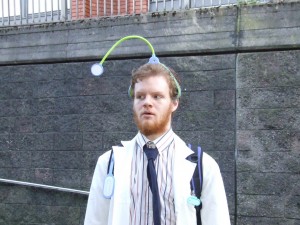 Guest Post by Rachael Seda
Your child has come down with a rasping cough. You put on your Dr. Mom hat, jump online and feverishly Google their symptoms, you check social media to see if any of your friend's children are sick. Overwhelmed by the multitude of potential diagnoses, you decide to wait and see if the cough subsides before scheduling an appointment.
But what if you could connect with your doctor using social media; asking for advice via a quick Twitter or Facebook message? Your doctor responds within 24 hours, offering some quick tips and pointing you in the direction of some credible online resources. As a parent you feel relieved, empowered and thankful to have a doctor that is open to communicating with her patients online, instead of feeling left to blindly search on WebMD.com.
But while a few doctors including Wendy Sue Swanson, MD, author of the Seattle Mama Doc blog and Natasha Burgert, MD, author of KC Kids Doc blog, are using digital communication to communicate better with their patients, according to a 2011 survey by AMN Healthcare only 8% of physicians said they use social media at work to connect with patients.
If social media and blogs in the U.S reach nearly 80% of active U.S. Internet users and represent the majority of Americans' time online (MediaPost) then why aren't physicians taking advantage of the opportunity to reach their patients where they already are?
Attending the session "A Dr, Patient & Insurer Walk into a Social Network" at SxSW last year really opened my eyes to the social media obstacles healthcare professionals face. But more than anything, I was inspired by the overwhelming opportunities social media presents for transforming healthcare.
Here are three social media obstacles health care providers face and the underlying opportunities each present.
1. Risk
Obstacle: Understandably, many health care professionals may avoid using social media for fear of violating regulations like HIPPA. While maintaining patient-doctor privacy boundaries and following regulations is important, avoiding social media isn't the solution.
Opportunity: I think a safe and easy way for doctors to use social media is to spread good health information, address common medical questions and share interesting developments in the medical world.
You may be prohibited or uncertain about engaging with patients online or via text message but you can still carefully address common concerns and help educate your patients outside of your office.
2. Education
Obstacle: Not knowing how to use social media tools or being overwhelmed by the lingo and regulations can be intimidating.
Opportunity: Providing education and opportunities for health care professionals to learn how to best use and incorporate social media in their work is an important first step to making them feel more comfortable and open to this form of communication. For example, Mayo Clinic, a pioneer in using social media in health care, launched its own Center for Social Media after so many hospitals and physicians turned to them for social media advice.
With health care lagging behind only the oil industry in regards to adopting social media, there's an opportunity for communication and marketing professionals to pave the way, whether you work inhouse or as a consultant.
3. Time
Obstacle: Social media adds one more thing to a doctor's already busy schedule.
Opportunity: The doctor-patient relationship (and quite frankly any relationship) relies on communication. New technology is changing how we communicate with each other, just as the telephone and email did, but faster. The sooner healthcare professionals embrace this, the better off their patients and practice will be.
"A tweet here and Facebook post there is part of practicing medicine in today's technology-saturated society. It's the evolution of how we communicate with each other. And I have to remind doctors that if they think they don't have time for this""and if they don't have instant access to mobile communications""they may be behind the learning curve and behind the times," said Thomas Lee, MD in a U.S. News Health article.
Benefits v. costs
Overall physicians using social media have found the benefits outweigh the costs. Dr. Swanson uses her blog and YouTube videos to address common questions parents ask, allowing her to focus more time on the unique medical issues of her patients during their office visit.
As Dr. Alice Ackerman, a pediatrician and college professor from Virginia Tech University, discovered, it doesn't take a huge following to make a difference. After a year of blogging she had an average of 4.5 readers per day.
One day a reader sent her the following tweet –
 "Dr. Ackerman is the person who changed my mind once I read her blog and her links. I had no idea that info existed."
If you only make a difference in just one person, isn't that enough of a benefit?
Whether a doctor uses Skype to consult with a patient or creates an educational video or blog, the obstacle is insurers don't cover the time and energy doctors put into using social media to help their patients.
If social media and technology can create healthier patients and fewer demands on the health care system, then perhaps the key to getting health care providers on board is first tackling insurance buy in.
As a communicator, how do you think social media could help transform doctor-patient communication?
Image: aeu04117 via Flickr, CC 2.0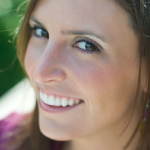 Rachael Seda grew up barefoot in Hawaii. Determined to find a career that put her creativity and social skills to good use, she double majored in communication and media arts and design at James Madison University and set out to do just that… and is now an Account Executive at CRT/tanaka. She shares her career experiences and journey at rachaelseda.com. Her ultimate weakness is cheese.