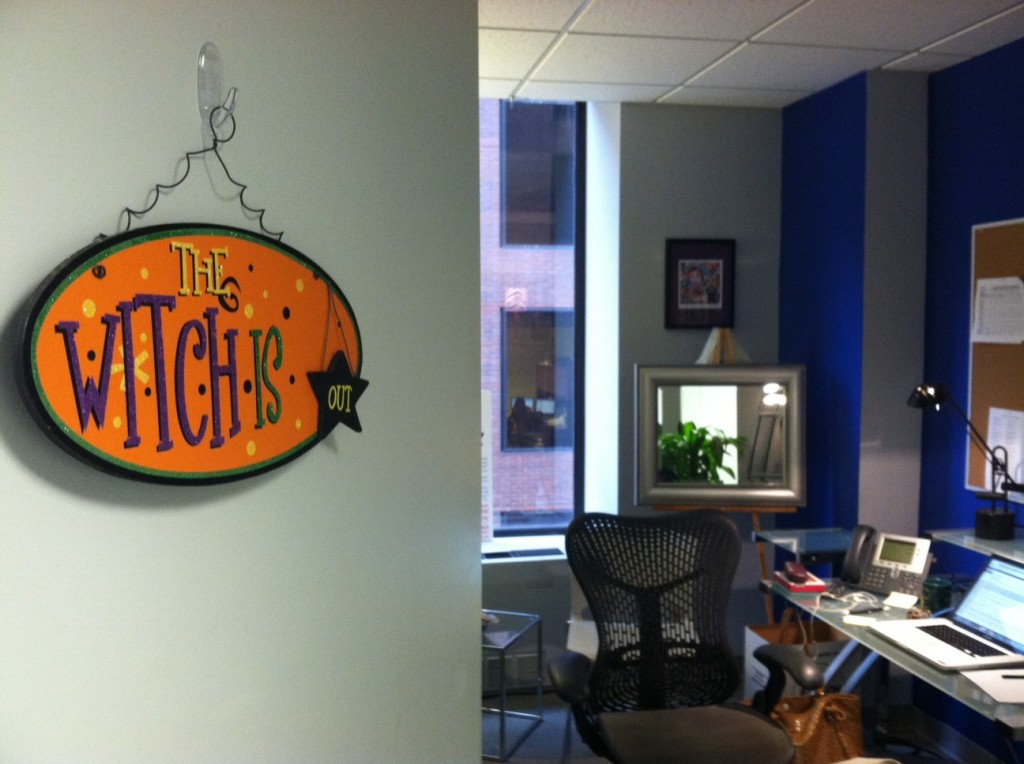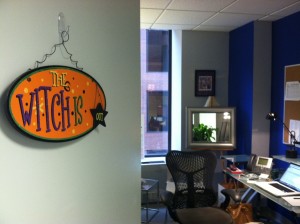 Today's been a big day for me.
Because, as you read this, I will have packed up my stuff from MSL Washington DC, and getting ready to have a farewell refreshment with my colleagues, some of whom have become dear friends.
You see, today was my last day at MSL, and effective immediately, I return to my independent strategic communication practice. Shonali Burke Consulting, Inc., is back in business, folks! And note the "Inc." – I can't tell you how happy that makes me!
Yes, that was the sign I had on my office door. I thought it was a fun way for my colleagues to know when I was in/out.
And yes, I had a mirror in my office. No, not to put makeup on. It was a feng shui thing. Trust me.
"What?!" Yes, I heard that shout.

"But Shonali, you were so excited about joining them!"
Yes, I was. And I've met some wonderful people, not just in this office but around the MSLGROUP network, who I know will stay friends with (and possibly become collaborators) for the foreseeable future.
I've learned a lot, some of which I've shared, and some of which I haven't.
When life happens
But sometimes, even the best opportunities don't work out the way you think they will.
If something isn't meant to be, it isn't meant to be. That's when life happens.
So I leave MSL with some wonderful memories and many new friends. I hope my colleagues have learned as much from me as I have from them, and I refuse to say "goodbye," because that word is too final for me.
And I'm excited about what is to come… because, believe me, I have a lot of plans.
So… I wanted to let you know. You have shared in my ups and downs, personal and professional, over the last several years, and it's important to me that you know what's going on in my world.
Thank you for being my community, and for all that you have helped me with. I truly treasure you, and hope that you get from me at least as much as you give.
Thank you, thank you, thank you.