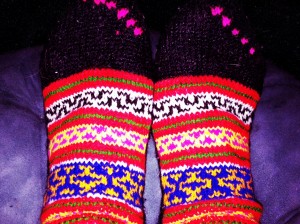 Normally I'd be wishing you a "Happy Monday" (because we pretend there is such a thing) and getting you started on your weekly roundup.
But when S**t happens, it's pretty stupid to pretend it's imaginary.
And right now, S**t is happening with my loved ones and me. And it's really hard to keep things going as if everything's ok when, in fact, it isn't.
What is most important right now is this:
1. For me to focus on dealing with the afore-mentioned S**t and making sure my loved ones are OK
2. For me to keep up with client work and the business moving (even if it's sluggish)
3. Everything else.
That means that much as I love it, WUL needs to go dark for a bit. Because it is not fair either to Karelyn, or the guest bloggers, or anyone else, for me to not devote to it the time it needs. Because that would end up giving you sub-par attention and, therefore, content.
And I'm not willing to do that.
So. We're going dark for a while as of right now. How long will that be? I don't know. But I do know that we will be back just as soon as possible.
And if you are willing to hang in there with me/us until then, I would be so grateful.
Thank you.
PS: why an image of socks? Because it makes me smile. And right now, I need to smile. A lot.