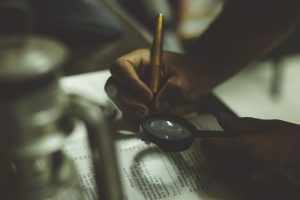 You'll recall I told you how, when I was in London about a month ago, AMEC unveiled its integrated evaluation framework 2.0 (2.0 added by me) – a really practical way to identify and track the right markers for PR programs and campaigns.
It's really nifty, so if you haven't as yet looked at it, please do. The architects of the scorecard – Richard Bagnall, Prof. Jim Macamara and Giles Peddy of Lewis PR – couldn't have made it more idiot-proof if they'd tried. Really, it's brilliant.
With that in place, with everyone spouting the "Barcelona Principles" as if they carried them around in their handbags and man-bags, with the number of vendors, agency leaders and thought leaders alike decrying AVE (ad value equivalency) as a valid metric for PR …
… people – especially those at large organizations and corporations – are STILL using AVE.