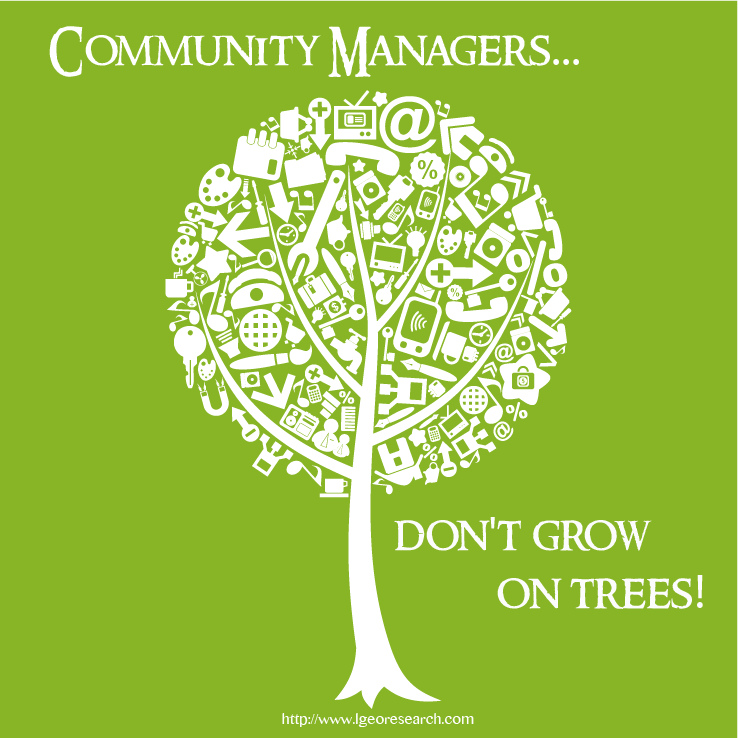 In addition to being Community Manager Appreciation Day (#CMAD for all you hashtag fiends), today is also the day:
Also a ton of other stuff – after all, we wouldn't be at this point in our history if a LOT of things hadn't happened on "this day," every day… but right now let's focus on #CMAD.
Image: geektasticlondon via Flickr, CC 2.0
Marketwire and TheCommunityManager.com asked community managers about what they do, how they do it, and where they see the future of community management going… and then put all the answers together in an eBook.
Now, definitions aside, I think community building (and, therefore, the management thereof) is one of the biggest differences between "old" and "new" PR. I talked about it at What's Next DC a few years ago, and it's a tactic I used very successfully in the Blue Key campaign that I worked on for USA for UNHCR, and what really helps to put the "public" back in "public relations."
So I was very interested to see what some of the answers were. Among my faves:
"Social media managers are 'the mic,' while community managers are 'the DJ'. One is a master at pumping up the volume, while the other activates voices and mixes them together in rhythm." (on the difference between social media managers and community managers) ~ Ryan Rutan, Jive Software.
"These departments are inextricably linked. They're like cheeseburgers and French fries. Sure, you can have one without the other, but why would you want to?" (on the relationship between customer service and the community) ~ Jenne Pedde, 2U, Inc., and TheCommunityManager.com (and also who was terrific to work with when I got to hear of Eat Your Serial).
"When you assume, you make an ass out of you and me. Always question, take the time to analyze, don't rush in." (on lessons learned and also, coincidentally, a fave Casa Burke saying) ~ Blaise Grimes-Vort, eModeration.
"The biggest lesson I have learned is to always have a crisis plan in place." (also on lessons learned) ~ Ebony Hillsman, The Creative Protocol.
"You're going to fail a lot. That's ok. Don't be afraid. Embrace it… Communities don't happen overnight and you don't need a grand strategy to make it work. Just start by genuinely caring and talking to one person, then two, then three, etc." (on advice for new community managers) ~ David Spinks, Feast (and personally one of my favorite people in the world).
Have a read through the entire ebook. You may find opinions you agree or disagree with, but I doubt you will not learn at least one thing that will help you do your job better.
And isn't that worth five-to-10 minutes of your time?