Estimated Reading Time: 10 minutes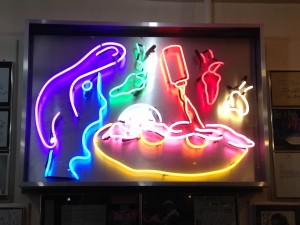 Happy Friday, all!
When WUL resurfaced on Monday, I told you I'd do my best to answer any questions you about about While I Was Out. You haven't really asked me any so far – though I do appreciate the warm welcome back, and the team does too, thank you!
So I figured I'd just share some of what I experienced the last several months… consider them reflections on a social media hiatus from a business point of view. And those of you who are small business owners yourselves might relate.
Once I "went dark," I basically became a "normal person" (just like I did last year when I went in-house for a brief stint, except this time, it was due to a personal situation). I focused, with a laser-like intensity, on dealing with the S**t I was going through, and work. Some days were rough. Very, very rough. Work was a blessing in disguise, because I just had to get it done, which helped me take my mind off the other stuff.
All of which is not to be a drama queen, but to be candid about where I was.
The fact that I can at least sense coming out into the clear, even if I'm not as close to it as I'd like to be, is why I brought WUL back. Now, I don't know if the proverbial light at the end of the tunnel is a steady beam yet, or still a bit of a flickering candle, but I do know that I can at least feel its warmth, if not see it completely clearly.