Estimated Reading Time: 3 minutes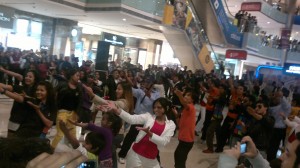 What the iPhone is to smart phones, flash mobs are to marketing.
As organizations all over the globe try to use smart moves to attract and retain customers, the recent and ongoing turbulence in the global economy has only intensified this need.
While a slew of such campaigns have taken place in India, one that caught the fancy of many is the recent flash mob organized by the IBM OnDemand Community.
If numbers could speak, 19,000 views (and counting) for this YouTube video (on YouTube) is pretty impressive:
It is interesting to see how companies – both large and small – are taking the social route to engage audience.