Estimated Reading Time: 5 minutes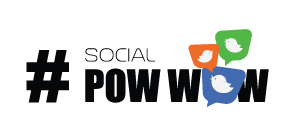 While most of my friends and family are on Facebook and "addicted" to this social network, I choose to meet and interact with new people on Twitter.
No, that doesn't mean I don't like my friends or family. 😉
The beauty about Twitter is that you don't need to be "friends" with someone before you start interacting with them. And what's better than e-meeting new people from across the globe and learning from their experiences?
Social media has paved the way for us to meet like-minded people from all over the world.
Last year, I started a Twitter chat called #SocialPowWow in order to have a meeting ground on Twitter for PR pros, marketers and startups from India and across the world.