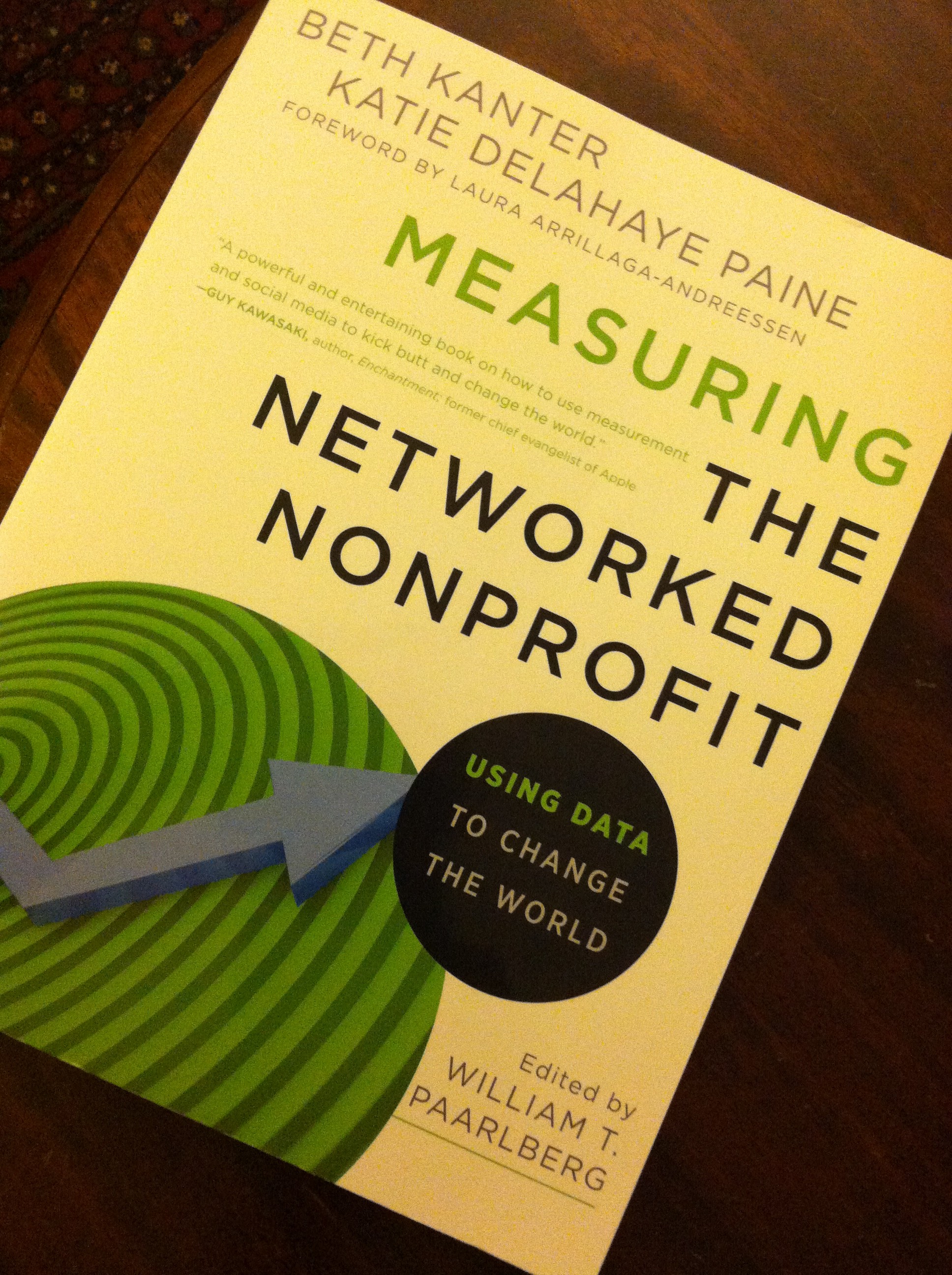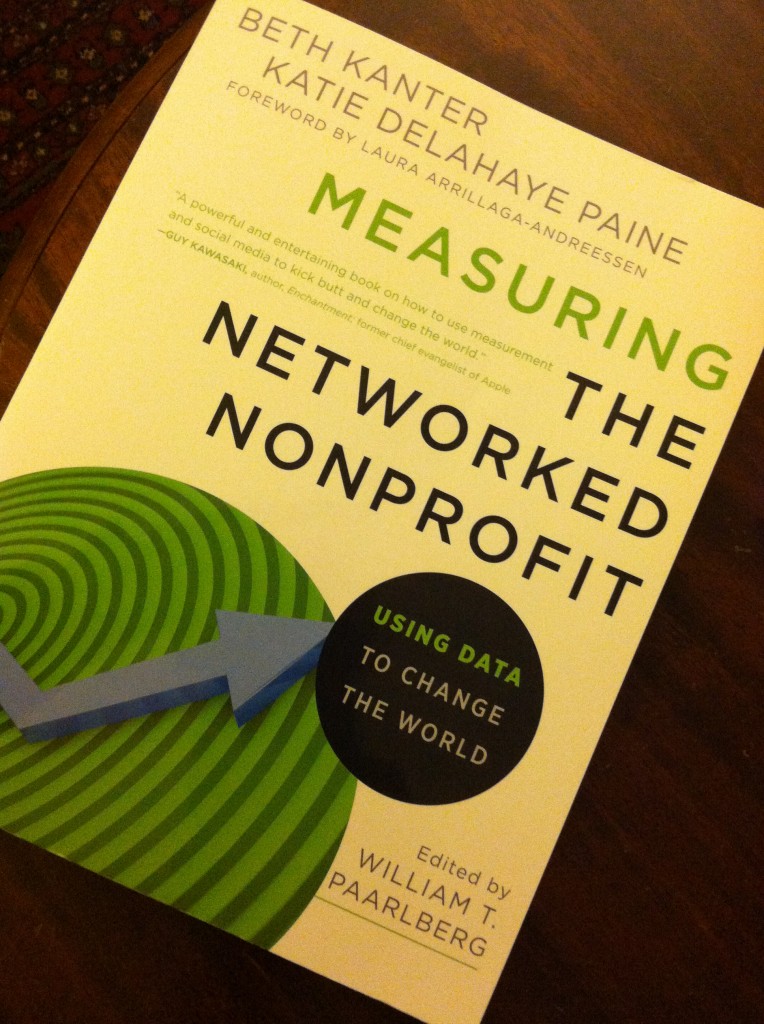 Seeing as how Katie Paine helped us kick off the 2013 #measurePR season…
… and seeing as how she and Beth Kanter recently co-authored a book – Measuring the Networked Nonprofit – on how nonprofits can use data to change the world…
… I thought it only fitting that Beth help us continue the conversation – if she were free.
Despite a hectic travel schedule, and recovering from the 'flu, she graciously agreed to visit with #measurePR. And so began one of the most fun chats I've ever moderated (and I've moderated a LOT!).
What is interesting about Katie and Beth is that they are classic examples of two leaders who are each stellar in their fields.

And who keep wanting to know, "What's next?" "How can we do better?" "How can we help our communities do better?"
So while they didn't know each other a decade ago, through the beauty that is social media, they are now fast friends (and, in fact, the reason I know Beth is because Katie introduced me to her many years ago).
So, once they got to know one another and each's shared passion for changing the world through what each did best … what else would they do but write a book together?
D'uh!
Beth's visit to #measurePR was an absolute joy. She inspired so many people who were new not just to the chat, but to measurement in general, not to be afraid of it. And that is one of the greatest gifts one can give.
A few excerpts… and a shout out to Darth Vadar right at the start!:
#measurePR Q1 A1 – p3.I thought measurement was Darth Vadar, hated it.But felt it was imp. learned so much from @kdpaine I LOVE IT NOW

"" Beth Kanter (@kanter) January 22, 2013
on what it is about measurement that appeals:
A1: I found it fascinating to actually show that your efforts are in fact producing results #measurepr "" Rachael Seda (@rachaelseda) January 22, 2013
on the best tools to use:
@joannafarley1#measurepr in the words of @kdpaine don't focus on tools, most imp. one may be a spreadsheet!! :-)

"" Beth Kanter (@kanter) January 22, 2013
Beth also shared a great summary of tools often used by nonprofits from her blog, as well as a case study (among many!) on using data and social media for social justice outcomes ("Glenn," in particular, cracks me up). Also check out a recent post that is chockfull of information on using Facebook promoted posts (don't dismiss it without reading it!).
You can download and read the full transcript of #measurePR for Jan. 22 with Beth Kanter, if you like. It was such a joy to have her – thank you, Beth! And if you have more questions for her, how about leaving a comment below?
And do join us for the next chat. It will be on Tuesday, Feb. 5, 12-1 pm ET, with Geoff Livingston, who recently co-authored Marketing in the Round with Gini Dietrich, is one of the forces behind the upcoming xPotomac on Feb. 25 (disclosure: I am working with Geoff and Patrick Ashamalla on marketing the event, but also speaking there and think it will be dynamite).
Till then, happy measuring!