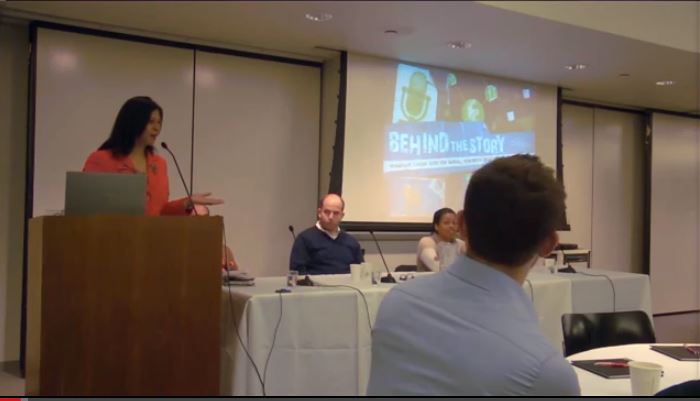 Guest Post by Susan Rubin (Editorial disclosure: Susan works for Cision, a current client of Shonali Burke Consulting, Inc.)
Events can be a great way to build relationships and nurture leads. Whether it's a 10-person meet-up or a 300-person conference, make sure you check off these items to get the best return on your investment.
1. What's your Goal?
Figure out what you want your end goal to be, and then don't stray from that focus. If you're out to educate an audience, don't sell to them. If you are out to sell to your audience, don't lecture them on industry trends.
Tip: make your purpose clear before the event so people don't feel like they've been duped into attending.
2. Pick a Theme
At Cision, we've been hosting a Behind the Story panel series. We picked a catchy name which made it possible to turn the event into a series.
Tip: make it easy to understand. The last thing you want to have to do is to add an intro paragraph describing the purpose of the series or your intent.
3. Choose a Compelling Topic
Add a new twist on a much-discussed topic or push an emerging trend that hasn't caught fire yet. Make sure whoever is presenting, speaking, or headlining will bring a fresh perspective… someone unique who offers a new point of view.
4. Hire a Consultant
Depending on your event's size and budget, it may be useful to hire an experienced PR consultant to help with event planning and implementation. We've been working with Shonali on our Behind the Story series. This allowed her to focus on the panel details, and let us focus more on logistics, attendees, promotion, and post-event needs.
5. Promote
If it's a public event, share it on all your channels: website, blog, etc. Ask your stakeholders and key speakers to send it out to their networks. Have staff members share it to their outlets as well.
Tip: don't start your promotion too early, because people tend not to plan far in advance for weekday events.
6. Make it Interactive
Allow guests to ask questions to make the event conversational. During our webinars, we engage people with stories and visuals, being careful not to bore them by only speaking at them for 30 minutes straight. Deliver information in the same manner for an event.
7. Follow-up
What happens afterward is key to nurturing a prospect into a client. Follow up with content and cultivate your new contacts. You have insight now that you didn't have before – what they like, what topics they are interested in, where they work.
Tip: Do a survey to get this information, and then offer free trials and invite them to your next event in your communications. It's easier than you think to find ways to keep them engaged.
So… those are my tips. What tips do you have for creating an all-star event?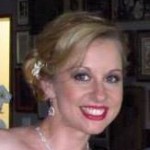 Susan Rubin is a marketing specialist at Cision, where she manages its webinars and events, among other activities. She is the most organized person you will ever meet, loves Wilson Phillips, and can be found on Twitter at @sociablesuz.