Last week I talked to you about doing something a little more practical than simply coming up with your "three words" et al.
Several of you wrote in, telling me what a chord it touched in you. Thank you so much for that. I truly appreciate the time you took to reply.
I'm heading out for the holidays, but before I go, I have two gifts for you. The basset kind…
Gift #1
If you're into influencer marketing and want to brush up during the holidays, check out the Academy of Influencer Marketing I created for and with Traackr.
The first, introductory course has always been free.
Right now, you can ALSO take the second course, which is on the confluence of content + influencer marketing, completely free using the code WINTERSHONALI.
So if it is an area of interest for you, I hope you will take this opportunity to review some really killer content (no pun intended) at literally no cost to you, while curled up in front of a toasty fire.
Which brings me to…
Gift #2
You may be having a wonderful holiday season, or it might be a really tough one for you.
Especially if it's the latter, I hope this pic of Lola in front of our fireplace, will make you smile.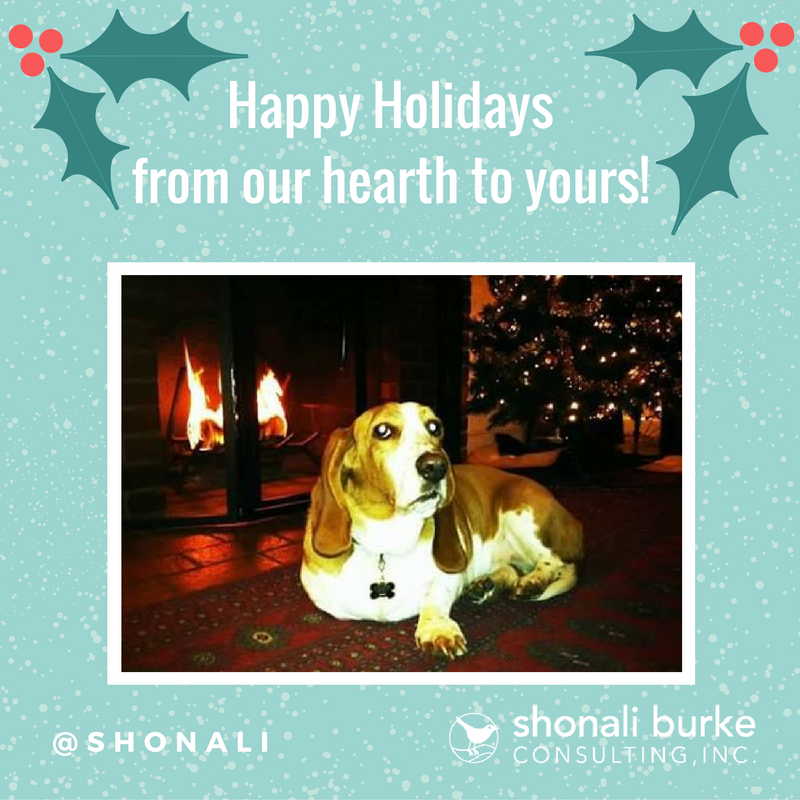 That's what I call a basset kind of holiday, where you improve both your fireplace and your influencer marketing creds. ;)
However you spend this holiday season, I hope 2017 brings you peace, prosperity… and sees you kicking some big time Social PR butt.
And thank you for being a part of my world.
See you in 2017!