Guest Post by Brad Shorr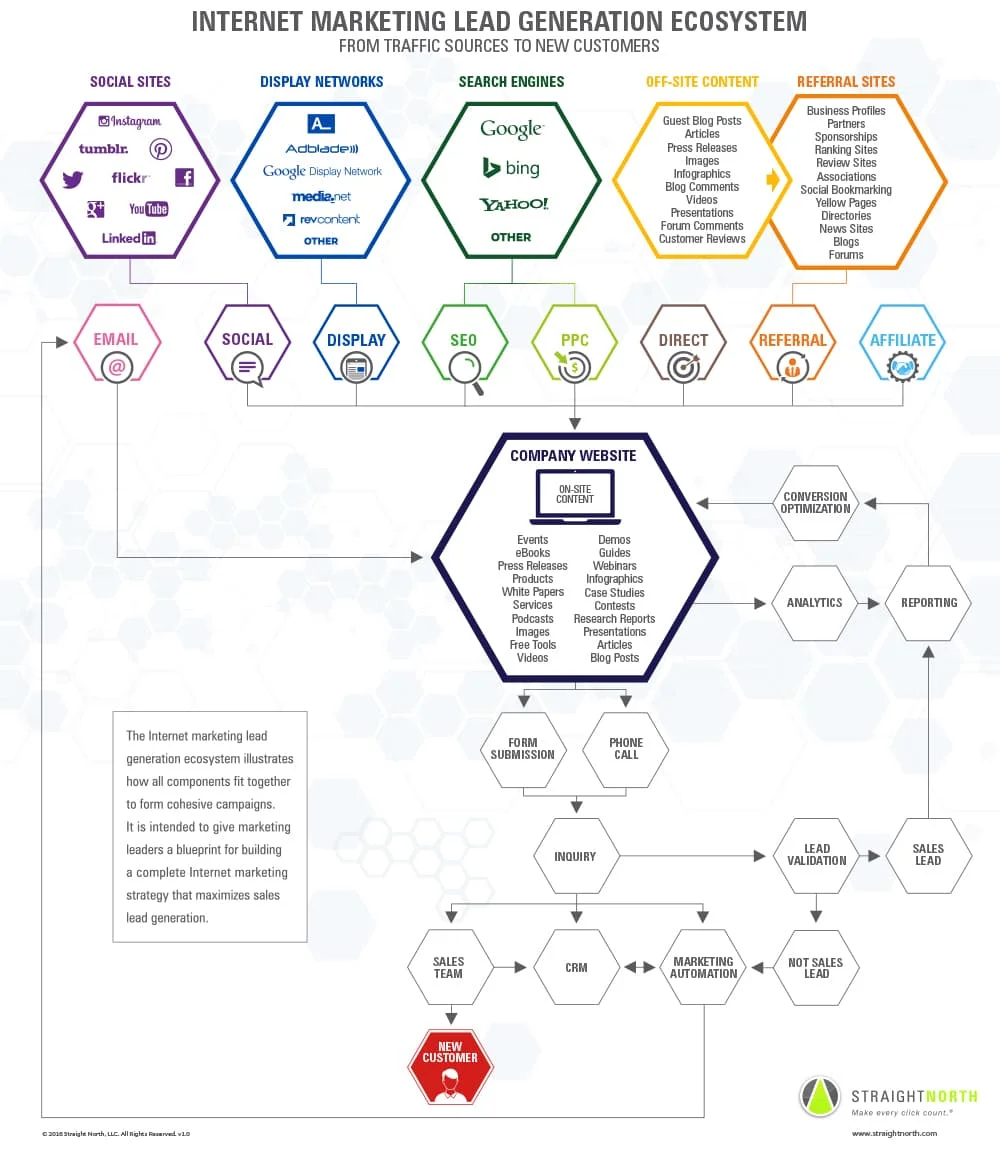 With so many options for Internet marketing, how does a company figure out which ones to focus on? There are no pat answers or secret formulas, because every company is different.
The first step is to develop a strategy: what is it you want your Internet marketing campaigns to accomplish?
Answering this and a few related questions will help you make the decision about which channels make the most sense.
1. Identify your objectives.
Objectives for Internet marketing campaigns usually include one or more of the following, with varying degrees of emphasis:
E-commerce revenue generation
Sales lead generation
Expanding brand awareness
Building brand affinity
Building credibility
Startups and small businesses often need brand awareness and lead generation just as much as sales leads; in fact, without first having the former two, obtaining leads will be challenging no matter how much is invested.
It could be a mistake to "jump the gun" and go straight for lead generation before laying the proper foundation.
2. Establish objectives.
To evaluate the effectiveness of any Internet marketing campaign, quantifiable objectives must be defined. Examples of sound objectives include:
E-commerce: Generating "x" dollars in new e-commerce revenue.
Lead generation: Generating "x" number of validated sales leads. (Validated sales leads are true sales leads, not forms submitted by spammers, personal phone calls, etc.)
Brand awareness: Generating "x" new website traffic from campaign sources.
Brand affinity: Generating "x" favorable brand mentions from campaign sources.
Building credibility: Generating "x" favorable customer endorsements from campaign sources.
Note, these objectives do not yet have a time frame "" timetables come after a budget has been established. Companies sometimes get tripped up or completely stalled because they don't give themselves enough time to succeed, or back off from their most important objectives because they seem too expensive to pursue.
Patience is an Internet marketing virtue: be willing to wait one or two years to see dial-moving results.
3. Set your budget.
Once you know what you want to accomplish, determine how much money you can invest to sustain a campaign for one to two years. As we will see, some Internet marketing campaigns require more of an investment than others, and a longer-term investment than others.
Do a clear-headed inventory of your internal resources in the budget setting process. Do you have copywriters, social media marketers, Web designers, developers, etc., on staff? The more talent you have in-house, the less you may have to spend on outside agencies or freelancers.
Outsourcing is not a bad thing; you just need a grasp of how it will affect your budget.
Now that you know what you want to accomplish, how you will measure success, and how much you can spend, you are in a position to evaluate the various marketing channels available to you.
1. SEO
SEO is widely used, because Google organic search represents the single biggest pool of prospects on the virtual planet. Generally speaking, SEO requires an investment of at least $500 per month, and often much more than that "" depending on the competitiveness of your niche. On the plus side, SEO can generate a substantial amount of qualified website traffic over time. Look before you leap, though: SEO is not a great option for every company.
However, many companies committed to a long-term growth plan cannot really afford to overlook SEO as a channel.
2. Pay-per-click advertising
Pay-per-click advertising (PPC) also takes advantage of the Google user base. Its main advantage over SEO is speed. With PPC, you can gain high visibility on Google overnight, whereas SEO can take months or longer to produce strong organic visibility. Thus, if you have a need to establish brand awareness and generate leads quickly, PPC makes sense. PPC has many other advantages, but that said, PPC campaigns require professional management and an adequate budget ($500 a month and up) to move the dial.
However, the investment can be turned off immediately if a campaign is clearly not working.
3. Social Media
Social media marketing has the advantage of being inexpensive: often an in-house team or single individual can manage a campaign. Social media can be very effective for brand awareness and affinity, though its value for e-commerce revenue and lead generation is questionable. There is also a lot of noise on social media: building an engaged community takes much more time and effort than many companies realize.
It is not a magic marketing bullet by any means.
4. Email Marketing
Email can be used effectively in service of all marketing objectives; versatility is probably its biggest advantage. Email marketing is also manageable in-house and can be executed on a small budget if need be. Success or failure hinges on the quality of the mailing list, and it can take a lot of work and time to build a strong house list.
In addition, email marketing must be skillfully executed to stand out from the crowd: conversion rates will be extremely low otherwise.
Choose wisely and don't worry.
Here are three important final points: First, keep in mind that all Internet marketing campaigns will continuously improve if managed properly. For instance, if your PPC campaign is floundering in the first month, changes to variables such as keyword focus, timing of ad bids and the offer could make it work wonderfully in month two. Don't give up too soon.
Second, if a campaign fails, it is not the end of the world. In fact, knowing a particular channel doesn't work only allows you to focus more intently on channels that do work or could work.
Finally, don't put all your eggs in one basket or spread yourself too thin. A sensible approach is to start with two channels that look the most promising, and put everything you have into them. If they both work well, you will generate enough growth to fund expansion into new channels. If they don't work, you've learned something very important and can move on to try two other channels.
With diligent effort and a systematic approach, your company will succeed.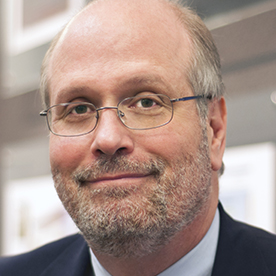 Brad Shorr is Straight North's B2B Marketing Director. They are a Chicago-based Internet marketing firm that offers SEO, PPC and website design services to businesses throughout the U.S. to increase their web presence. With Brad's many years of industry experience, he's been featured on sites such as: Moz, Smashing Magazine and Forbes.