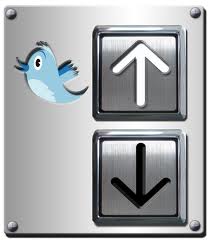 PR professionals are usually seen as the facilitators of news and stories. With changing technology and the advent of social media, the way we  communicate with the media has also changed to some extent.
Image: Rhinowrites via Google, CC 3.0
While I believe most journalists these days are using Twitter, the PR industry, at least in India, is still catching up to that platform. From what I have observed since I started working in this industry, practitioners and agency heads still place more emphasis on traditional methods of communicating and facilitating news and story ideas to the media.
There are some common myths about PR professionals, regardless of where they're based, that include:
We love calling journalists after disseminating a press release.
We love following up with them after pitching an interview/story idea.
We love doing things the journalist may hate us for, such as call, text, follow-up, and chase them constantly.
How about we stop doing all this, and maybe engage with them differently, keeping both the media and PR professionals happy?
An intense debate
Recently at my workplace (I work at a PR agency in India), I gave a presentation on the importance of social media for our work. This statement led to an intense debate.
I said, "Often PR professionals are heard talking about the 'elevator pitch' – a short summary of the story we are trying to sell the media that we can describe in a span of a few seconds.
"Now that we have social media, how about replacing that with a Twitter pitch?"
With the increasing use of social media platforms like Twitter and Facebook, communications professionals like us can also explore pitching stories to the media on Twitter in 140 characters, right?
No longer a matter of choice
However, PR agencies in India are still not ready to manage an increasing shift towards online influencers aka digital journalists. Most agencies in the country tend to focus heavily on media relations and do not understand how to engage with an online community. And while sharing offline pitches/briefs with the media has been the approach by the PR agencies in India, I believe hybrid briefs will soon start making their way in.
During the presentation, my co-workers pointed out that most of them are still not comfortable with the idea of pitching media on social networks. They are afraid of being exposed online, much more so than offline.
One of said, "A bad pitch can make the journalist slam the phone down on us! However, the equivalent of the same on a social media platform can be much more embarrassing for a PR practitioner."
We all have seen the good, bad, and the ugly sides of social media. Some of us have seen journalists exposing PR agencies and professionals who have not dealt with them well or have irritated them so much that, ultimately, they have badmouthed them on Twitter, Facebook or other such social platforms.

Therefore, what we say and how we communicate a message to the media is very important – be it online or offline.
Going digital is no longer a matter of choice for PR professionals. Just a few years ago, we did not have all these platforms to communicate on; the only way we could keep in touch was through telephones or personal meetings. However, now that we have various platforms to communicate online, why shouldn't we capitalize on them?
On the media side of things
A while back, I was scanning a few newspapers at work, and saw that in one such outlet, the journalist's byline was followed by his/her Twitter handle. It's not too far of a stretch to assume that for the employees/journalists working at that publication, being active on Twitter might be compulsory.
In my opinion, journalists in India are open to a change in way the PR community reaches out to them. However, the PR industry in India is still undergoing its own digital shift, and will take its own sweet time to accept this change completely.
In my opinion, forward-thinking Indian PR leaders will encourage their peers and protégés to engage with the media as much online as offline. And who knows, after laying the foundation for a firm relationship, we might be able to make those Twitter pitches to them more easily.
What do you think about pitching to journalists via social media? Yay or nay… and why? I'd love to know your thoughts in the comment section below!