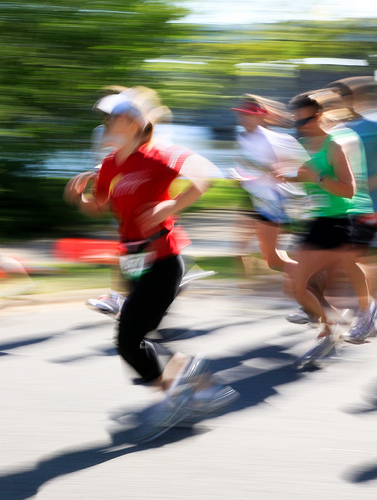 I've known Lindsay Allen for the last two years or so, first meeting her on Twitter, and then taking that connection offline.
I've long admired her sense of humor, practicality and tenacity.
When I heard she was training for her first-ever 5K race and trying to raise funds for Special Olympics Michigan in the process, I asked her to tell me more.
Image: The Q via Flickr, CC 2.0

In Lindsay's words:
I've never been a runner.
Ever.
I used to dread the one-mile runs in ninth grade gym class, and I never ran again after that.
Until July, that is.
Honestly, I just kind of woke up one day in July and thought, "I want to run a 5K."
I posted on Facebook to enlist the input of my runner friends, and, after plenty of encouragement to give it a try and lots of advice about how to get started, I actually started.
I wrote about how I got started running in my blog post entitled "On a Mission."
Lindsay talks more about the race.
Key to my development as a runner was the Couch to 5K App.
This is a smart phone app that takes you through thrice-weekly running and walking (and eventually just running) workouts for nine weeks.
It tells you when to run and when to walk and updating you on your progress, all while your own music selections play in the background.
No stopwatches needed.
It's a pretty brilliant invention, really.
And the workouts are designed to build you up gradually – from running 1 minute at a time in the first week to running 30 minutes without stopping by the end of week 9.
I give the program a lot of the credit for my success; if I'd tried to do it on my own or if I'd had to time my own intervals with a stopwatch, I'd probably have quit pretty quickly.
(By the way, once I completed C25K, I started tracking my runs with Runkeeper Pro and have been happy with it as well.)
Why bother?
Running a 5K is one of those things that, for me, felt just hard enough to truly be a challenge to myself while still being something I actually believed I could achieve if I worked hard enough.
There were days when my runs were grueling and awful. There were days when I felt invincible.
Regardless of which kind of day I was having, the big thing that kept me going was that I'd made a promise to myself and others that I would run this race.
And I'm not a fan of not delivering on promises.
To be honest, I also felt like I had a little something to prove to the people who clearly thought I'd never be able to do it.
And on Saturday, that point will be made, no matter how long it takes me to cross the finish line.
(No, I'm not a fast runner. Not at all. And I'm okay with it.)
Lindsay talks more about why she took up this challenge.
Why this race?
I picked this race not only because of practical considerations (namely having several months to train), but also because of what it represented.
I'm a proud graduate of Central Michigan University, where the race is taking place … and since I was never a runner during the 14 years I lived in Mount Pleasant, I never had the chance to run through campus like I will on Saturday.
CMU also happens to be home to Special Olympics Michigan, which will receive all of the funds I'm raising.
Why give?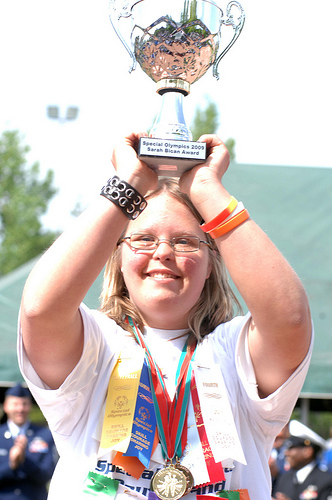 Sure, I've worked my butt off (literally, I suppose!) … but it's not about donating for me.
Do it for the athletes who work so hard to make it to the games, and do it for the coaches who help them get there.

Image: Herald Post via Flickr, CC 2.0
They should be an inspiration to all of us.
And in case you're wondering…
Yes, I do plan to keep running after this – although I'll be taking it indoors for the winter!
As of last night, Lindsay had raised $235 of her $500 target. Will you help her reach her goal?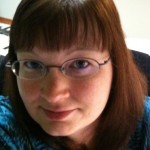 Lindsay Allen is a veteran communicator whose love of words began at an early age. She has worked as a newspaper reporter and editor, an executive speechwriter, and a media relations professional. Currently, she is an editor and writer for AGP & Associates, an integrated marketing communications firm in Midland, Mich. When she's not working with words, Lindsay enjoys baking (she's known in many circles for her cookies), cooking, photography, wine and craft beer, traveling, blogging, and, most recently, running.