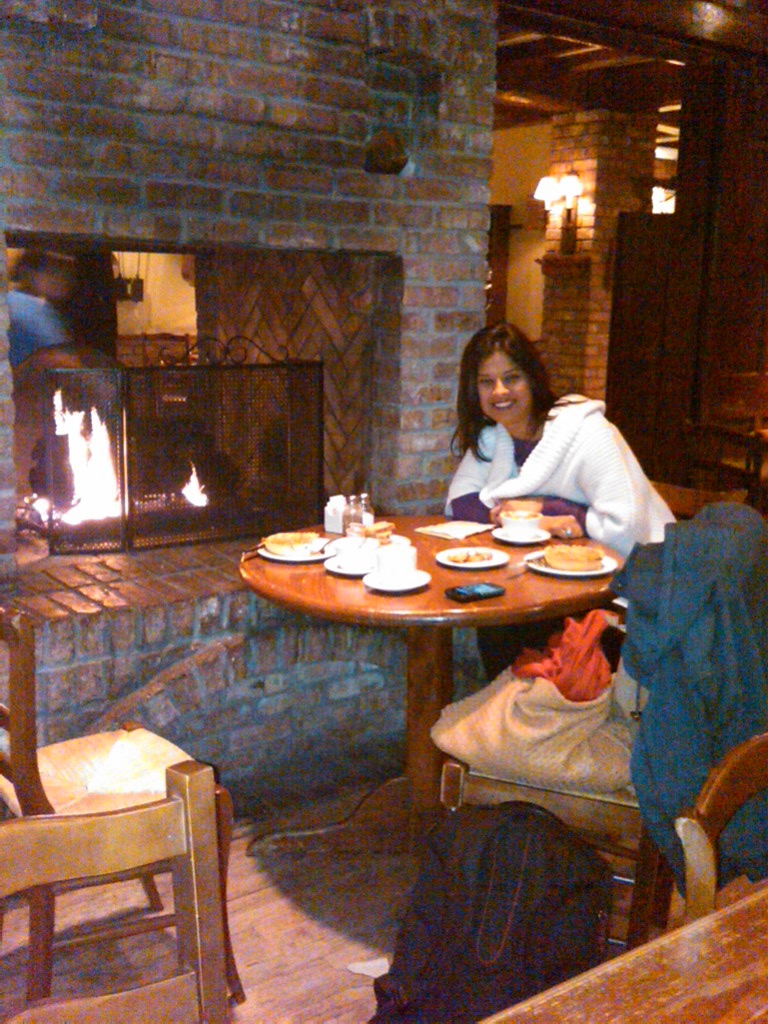 About 10 days ago, I told you why I'd be doing nothing over the holidays.
Wanna know how it worked out?
Thought so. Too bad, you're going to hear it anyway.
I watched a lot of movies, including "The Wolfman" in my bedroom at 6 am one day, "Alvin and the Chipmunks" via DVR (both films, God help us), "Gulliver's Travels" (love Jack Black!) with Jill Foster, and "The King's Speech" with my husband.
All highly recommended, except for Alvin. What can I say, I'm a sucker for animated animals.
And if you haven't yet seen "The King's Speech," you need to get yourself to a theater, tout de suite.
I bawled my eyes out at my favorite Christmas gift: a mirror engraved with the words to The Velvet Underground and Nico's "I'll Be Your Mirror."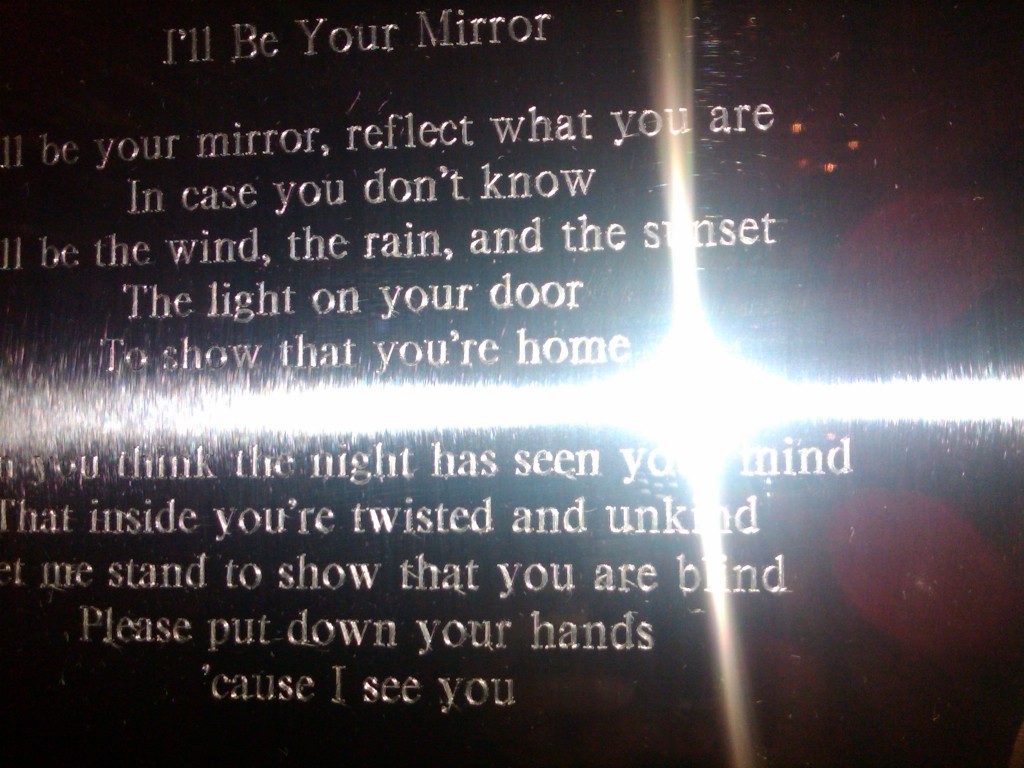 Back story: my husband had sent me a similar mirror when we were engaged. Over the years, the mirror was damaged, though it is still sitting in my basement.
He had it made again. Without my suspecting a whit. Because he's like that only.
Which really reinforces the truism that it's not how much it costs that matters, it's the thought behind it.
I cooked.
I slept.
I had lunch with Liz Scherer. We work together for Women Grow Business, live in practically the same neighborhood, so this was long overdue.
I chatted – several times – with my family over Skype.
I got a wonderful, wonderful massage on New Year's Eve, which left me so loopy that I had no desire to go dancing, as my husband had suggested we do.
Instead, I saw the New Year in by waking up at midnight, wishing my husband and dogs (of course they need to be wished as well, what do you think they are, animals?), and promptly going back to sleep.
I even managed to stay off social networks (for the most part), though I did check in once in a while.
I'm guilty of being more active on Facebook than Twitter for a change, but that was because I had to share pix of how the hols were going.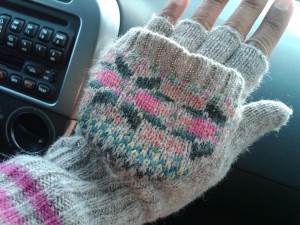 Camera-phones FTW!
(Those are what I call "glittens," i.e. glove/mittens combo.)

I paid scant attention to email and blog.
Thank you, editorial calendars and scheduled posts, and perhaps my unusually-customized out-of-office response had something to do with the email success:
Hello! I'm on vacation through January 4, 2011, only checking email periodically during this time. So it might take me a while to get back to you.

If your need is urgent, please put "URGENT" in the subject line of your email so that I look at it as quickly as possible.

"Urgent" means your world will collapse if you don't hear from me in a timely fashion, not that you want to have coffee with me. Seriously. Look it up.

(Btw, clients, you already know EVERYTHING you send me is urgent, right? So this obviously doesn't apply to you <ingratiating smile>.)

Confused because you're seeing me online on Twitter or elsewhere? Sure you are. It's my vacation. I can do what I like. And that means not sitting at my desk. Heh.

Have a wonderful holiday season and my best wishes for 2011!
All in all, it was quite delightful.
And even though I'm now paying the price of email overload, it was worth it.
I am definitely refreshed and, for the moment, less stressed. Perhaps not making New Year's resolutions had something to do with that as well.
Resolutions or not, I've entered 2011 in good spirits. Which was exactly what I hoped I'd do.
How about you?