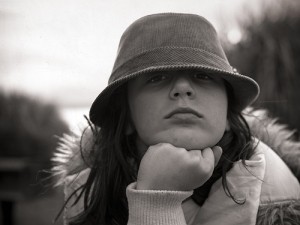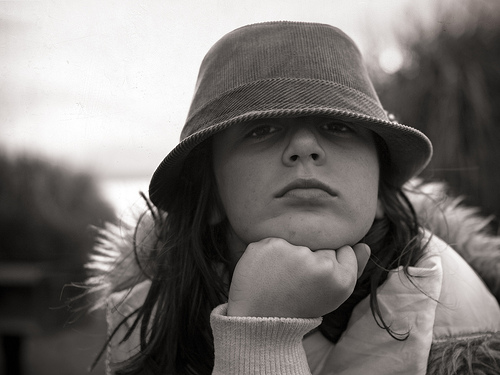 Tell me when
Last April, I was approached to speak at a PR conference targeted to health care professionals by a former vendor.
Since it's taking place in DC, in April of this year, I said yes.
Put it in my calendar and everything (because if I don't, I tend to overbook myself).
Tell me not
Yesterday, I did a courtesy check-in with the dude, and was told that it was no longer on the table because the event had gotten "filled up."
Image: pimpexposure via Flickr, CC 2.0
Really?
"Filled up"?
When he approached me in April of last year because it was "not too early for the planning stages"?
(And yes, these are all direct quotes from the emails.)
You have got to be kidding me.
Not only was I told that I was no longer worthy enough to speak at this event – because that's essentially what it comes down to – but I was offered the wooden spoon of perhaps being on a "Twitter panel" via teleseminar.
Oh, that just makes me feel great, thank you so much.
When I pointed out to the dude (usually I'd say "gentleman" but IMHO he is anything but) that this was "kinda weird," he responded by saying that he could recommend speakers but didn't "have the final say."
Fair enough.
But why not tell me that IN APRIL 2010?!
So that I didn't block off dates?
So that I didn't turn down other engagements that conflicted with it?
This was my (email) response.
"That's not how you positioned it to me, <name>. You specifically asked me if I was available a year ahead of time, without specifying that there was an approval process to go through. If you had, then I wouldn't have taken it amiss. But you didn't.

"Instead, you tried to flatter me when I wanted to make sure I would provide value [which I did, I wanted to make sure it would be useful to a bunch of health care suits] by saying, and I quote from your earlier email, 'my sense just from seeing all your activity in all the social media forums is that you would have a lot to offer!!'.

"And what you said just now was that the panel 'got filled up,' without any explanation as to the process… which you should have explained to me in April last year. Then I wouldn't have assumed that we were good to go.

"I am fully cognizant that I am not as well-known as other speakers who have, no doubt, 'filled up' your panel, but I am better known and received than a lot of other speakers as well.

"I know this because of feedback from events, the speaking requests I receive on a regular basis, and the fees that I typically command.

"So to be asked to hold the dates – which I did in good faith and as a courtesy to you – and then basically receive a slap in the face is, in my opinion, bad form."
Ego or Ergo?

I have a healthy enough ego – if we're honest with ourselves, we all do. I like it when people say nice things about me, and I like it when I'm asked to speak.
But I am well aware that I am not regarded in the same light as, say, Shel Holtz or Ann Wylie, as speakers for our industry.
That is completely fine.
They have been doing this for far longer than I have, paid their dues time and again, and I have much to learn from folks like them.
I'd have been perfectly willing to accept the turn down if it had been communicated to me earlier.
But it wasn't.
And it took my checking in with Rude Dude to receive the afore-mentioned slap in the face.
Almost as good bad as a Bollywood slap in the face.
Many levels
Yes, on one level, this is about my being pissed off that I was spurned.
But on another, it is about something much bigger than you, me, or anyone who's ever been miffed at being slighted: it's about honesty and the willingness to acknowledge when you're at fault.
It is about having the guts to say, "I'm sorry." Without any qualifiers or "wardrobe malfunction" disclaimers.
Honest acknowledgment is what it takes to build, and maintain, relationships, which is at the core of our work.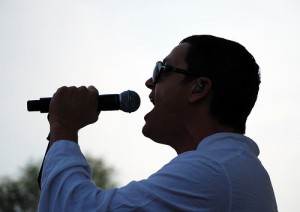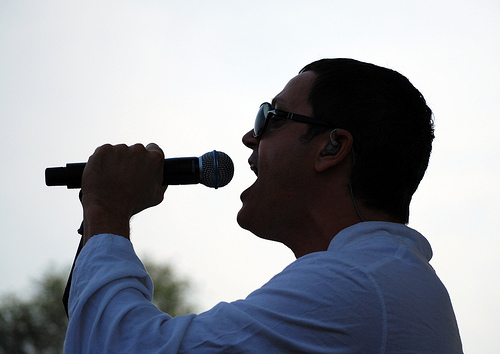 Many years ago, a volunteer for a non-profit client had an "in" with a hot band. Very hot at the time. OK, it was Third Eye Blind.
(Perhaps "hot" in a different way today…)
Image: Leon Ferri via Flickr, CC 2.0
She came up with an idea for a birthday fundraiser for Stephan Jenkins that would benefit the client.
It was forwarded to me from the in-house PR department. I thought it was a great idea, and we rolled with it.
At about the same time, a new Director of Development had started with the organization. So in the spirit of keeping everyone in the loop, I emailed her about this lovely idea, etc. etc.
I was stunned when I got a frosty email back, basically telling me that it was not within my purview to approve such ideas and, in the future, such stuff had to be run by her in advance.
OUCH!!!
I went, bemused to my boss, who looked at me kindly and commiserated.
I was at the client's offices a few days later, when I bumped into said DoD.
Without even thinking, I said, "I'm SO sorry [that X happened]. I didn't mean to disrespect you, I was just excited by the opportunity [for you guys]."
And you know what happened?
She melted. We became good friends. The fundraiser was a success.
And now, years after we have both moved on, we are still in touch.
As far as Rude Dude goes
I will not be recommending him, his company or facilitating introductions for him any time soon.
If ever.
Not because he turned me down for a speaking gig that would probably have stressed me out any way.
But because, in the way he turned me down, he made it clear that he doesn't respect our relationship.
And if he doesn't respect our relationship – when I have had contact with him over the last five years or so – how on earth will he treat the "new" people who come his way?
I don't care how famous you are. I don't care how powerful you are… or think you might be. I don't care which boards you sit on.
If you don't know how to respect and nurture relationships, you should get out of the public relations field.
Right.
Now.
Because you do not have a good name.
And everything – everything – rests on that.
What do you think? Did I overreact? Or would you have done the same? Has having the courage and decency to say "I'm sorry" helped you in your career? Please share via a comment.