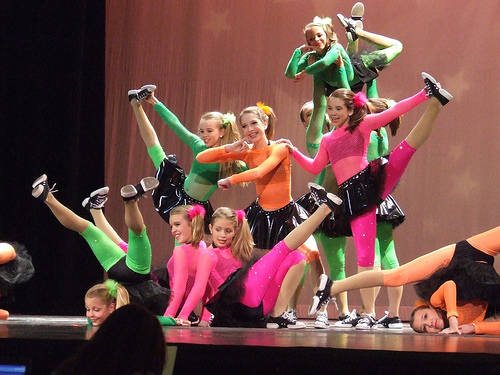 Looking through WUL, I came across five ways to show Twitter love, that I'd written on Valentine's Day two years ago.
Not bad.
As I re-read it, I asked myself if I would say the same things today.
After all, that's one of the great benefits of being a woman, isn't it, that one need have no compunction whatsoever about changing one's mind?
For myself, I'd probably stick with #s 2, 4 and 5.
I haven't paid attention to Mr. Tweet in ages, and I stopped doing #followfriday a long time ago.
Not because
there aren't terrific people to recommend – there are – but because I started getting #ffanxiety.
What if I left someone out?

What if someone #FF'd me, and I didn't know them well enough to reciprocate?

What if… what if…
That doesn't mean it's not a nice tradition, and you should certainly do it if you enjoy it.
While Valentine's Day is overwhelmingly perceived as being for, by, and about people who are romantically involved, I think it's equally appropriate to mark the day (if you are so inclined) by doing something nice, and completely unexpected, for those you like.
Here are six ways to start injecting the Valentine's Day spirit into your social media routine.
1. Give someone an unanticipated – and truthful – LinkedIn recommendation.
Nothing says "I appreciate you" like this, and who among us wouldn't be delighted to get such a recommendation?
2. Leave a review for a company or service you like on Yelp, or a similar site.
3. Write a comment on a blog that you rarely visit, or on a blog where you rarely comment.
4. Take #3 further and write a comment on a blog published by someone you don't like… but whose post makes sense.
I have no insight into how the universe works, but I suspect this might get you some social karma points.
5. Send a Plaxo e-card to your clients, to thank them for their business.
(Just make sure it's business-appropriate. You don't want to be sending mixed messages…)
6. "Like" someone's Facebook Page, Slideshare presentation, YouTube video, etc. – not because they asked you to, but because you respect them, and because it'll make them feel good.
There are probably any number of ways to walk the social media talk and inject the spirit of Valentine's Day into our daily routine.
Hopefully this list will get you started.
What would you add?
Image: leeerickson2050 via Flickr, CC 2.0