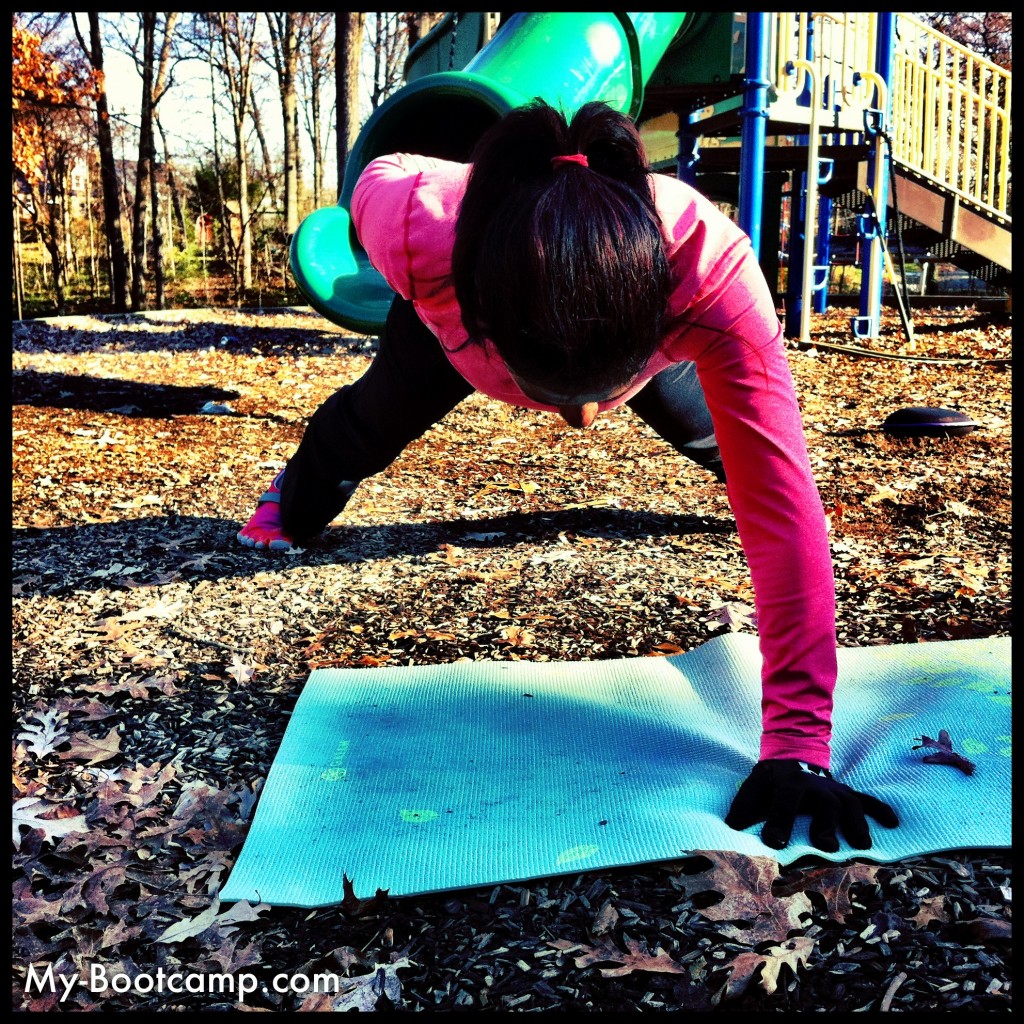 It's been a few months since I gave you an update on how I'm doing when it comes to my wellness goals. And I know you're just dying to hear…!
But first, a little story…
"You are a very strong woman"
A couple of months ago, I went to CVS to pick up a box (30 lbs) of firelogs. I carried it to the counter, and the cashier was aghast that I didn't use a cart.
"Let me help you out with that," he offered. I smiled and declined, because it wasn't a far walk to my car at all, and I told him that.
He was horrified. "At least let me get you a cart!" I declined again.
And then he looked at me and said, "You are a very strong woman."
I can't tell you what a rush that gave me. A few months ago, I would probably have laughed and brushed it off, because sometimes I'm uncomfortable receiving compliments.
This time, though, I smiled and said, "Yes, I am."
And I walked out of the store on the biggest high.
The numbers
At this point – midway through February, and picking up from my last update – here's where the numbers stand. So far, I've:
Dropped a total of 18.2 lbs
Dropped a total of 15.5 inches
Brought my BMI down from 25.3 to 22.4
Brought my body fat percentage, which started out at 31.6%, down to 24.3%
Yea, baby!
What's really changing
The most interesting thing about this whole process is how I feel inside. Yes, I'm happier with the way I look, and how my clothes fit (I've graduated to a lower dress size).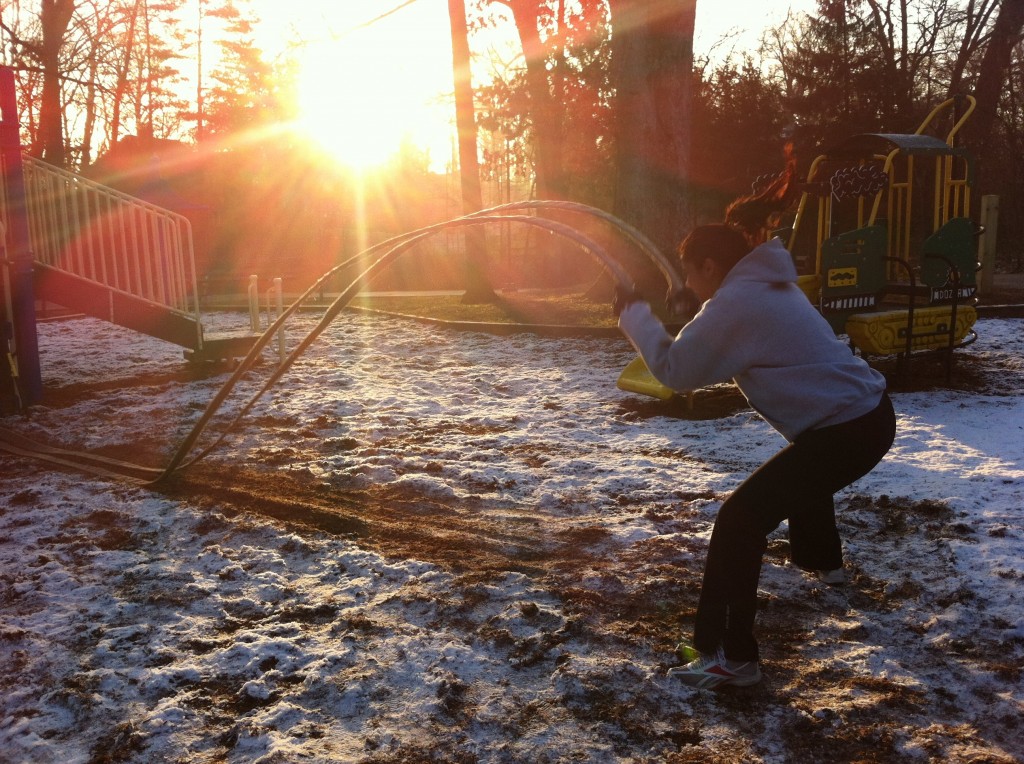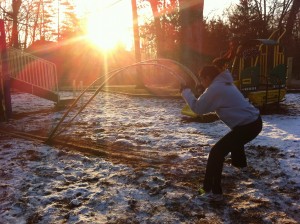 But I'm really happier about getting stronger, having more energy, and feeling more confident. I don't think I'd have had the guts to do the Valentine's Day video this time last year… in fact, I know I wouldn't have. And working out in the rain, or snow? Ha!
I'm also learning to be more accepting of my limitations.
A few days ago, I was really taken with the idea of participating in the Royal Burpee Challenge. If you've ever done a burpee, you know how absolutely KILLER they are.
But I realized pretty quickly that the thought of building up to 115 of them was stressing me out. I'm only just starting to do pushups properly! And the one thing I don't want to get is stressed over my workouts, because I've really started enjoying them. So I decided not to do it.
I'd rather continue to build my strength. And along the way, I want to lose the fat and get "ripped" (because Grant believes I can be, so of course, now I have to get there)… and then maybe another time I'll participate in a challenge like that.
I want to do what I'm doing well. And if that means not doing something else, that's fine.
Motivating women
My friend Liz Scherer has been writing a three-piece series on "motivating women" (to change their lifestyles particularly as it pertains to health and wellness) and I'm absolutely honored that she chose me to be one the three "motivating women" she features. The other two absolutely terrific women who are part of it are Kami Watson Huyse and Julie Pippert.
Even though Kami and Julie are part of the Bootcamp Buddies group I'd set up on Facebook, where we talk frequently about what we're going through, it's been just fascinating to read about their journeys and philosophies in greater depth. You can too: here's Part 1, Part 2, and Part 3, which just published today.
I draw motivation from them and so many others. And if I can motivate someone else – even one person – to change their lifestyle, to get healthier, to live a better life … what greater gift is there than that?
If you're looking for some motivation, check out this video that Grant Hill (my trainer) recently filmed, that shows you what his workout is like. I'm nowhere near the advanced level, but I will get there.
And thank you, all of you, for the way you cheer me on. That is huge motivation for me, and I am so grateful to have such a terrific community.
Bootcamp or no bootcamp, you have made my life immensely richer, and for that I can't thank you enough.