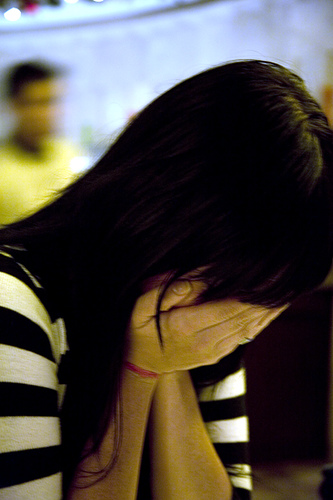 I know.
I've been shockingly lax in posting your #measurePR Twitter chat updates recently.
I'm sorry! I'm hanging my head in shame! (Just like that gal over there).
Image: Sagrado Corazón via Flickr, CC 2.0
But sometimes stuff happens, y'know…
Anyway, here they are.
#measurePR on Jan. 24 with Alan Chumley


As a quick recap, we're first going back all the way to January 24, when Alan Chumley, one of the smartest people I know, came back to the chat after aeons.
High time!
Alan, who recently moved from CARMA to Fleishman-Hillard, talked about his new role, i.e. working on measurement in/with an agency as opposed to in measurement, and much more.
A little of what Alan said:
"[In my new role I work on] as much pre-campaign data-4-insights for clients & new biz as during+post-campaign measurement. [I] work across all practices."
And since Alan has also been on the client side, I asked him what it was like to go from being a client, to a measurement supplier, to an agency. He said that his focus has broadened and, among other things, he has to sometimes translate "amorphous goals" into measurable objectives, and align measurement.
Music to my ears!
To catch up on the chat with Alan, as well as to read his predictions for measurement in 2012, you can download the transcript of #measurePR with Alan Chumley on Jan. 24.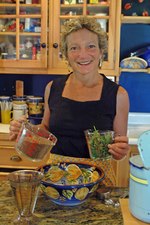 Two weeks later, Ms. Katie Paine!
Then, a couple of weeks ago, we caught up with the queen of measurement herself, Katie Paine. Roll out the red carpet!
It was absolutely a delight to have Katie back after so long. I've talked frequently about how much she has influenced my thoughts on measurement, how much she has taught (and continues to teach) me, so it's always special when she and I get to do something like this together.
A few highlights:
Katie's measurement outlook for 2012: she anticipates seeing more of it, and integration particularly with business outcomes. She also sees the boundaries between traditional and social media fading away.
Also: "Instead of Top Tier vs Tier Two [media], we'll be measuring mobile vs non-mobile, influence vs general  in all forms of media."
Now that is something really interesting… and when you think about it, it seems logical, doesn't it?
I also asked Katie if there was a difference between "measurable objectives" and "KPIs" (key performance indicators), because I see a lot of people get confused between these terms. I figured who better to explain the difference than the queen?
Katie said, " YES, objectives are what you are trying to achieve. KPIs are the actual metrics you use to measure."
She followed that up with a few examples, and you can see those, as well as the entire transcript of #measurePR with Katie Paine on Feb. 7 right here.
I hope you'll stop by the chat today (12-1 pm ET, just use #measurePR on Twitter), when Heather Whaling will be joining us. As a small business owner who tries to get and keep her clients interested in the measurable aspects of their campaigns, I suspect she'll have a lot to share with us.
See you then!