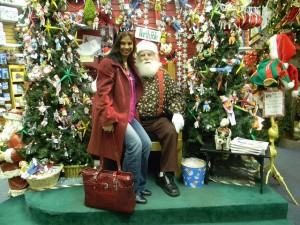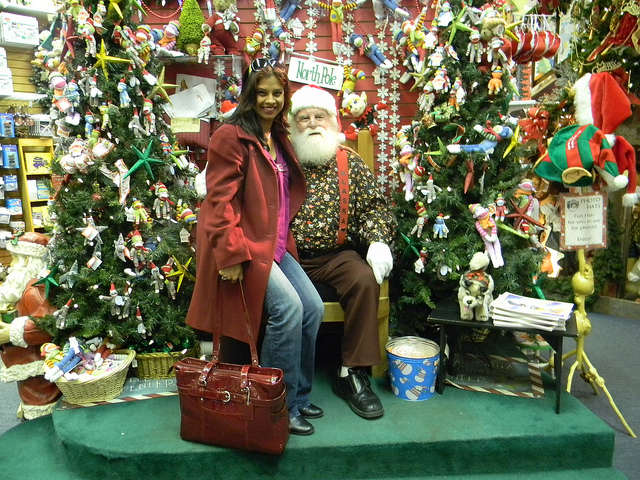 Happy Friday! Have you already started feeling the holiday merriment or is that still a ways away from you?
We at WUL have. Now, don't worry, we're not going away again… at least, not permanently! But seeing as how Christmas is around the corner, we're going on a blog holiday starting tomorrow until Jan. 6. Yes, I know we just came back, but we want to celebrate the holidays too!
A lot of people are publishing "reflection" posts this time of year, and while I'm not going to bore you with the details, I will say that 2013 was, and will be, a landmark year for me… in ways that didn't always feel great.
It's curious that many people I know feel the same way (I imagine everyone's circumstances were different). I don't know whether that's simply a factor of us growing older, or whether it has really been a bizarre year (what has been your experience?).
Through it all, though, I have come to realize one thing: that which doesn't kill us really does make us stronger… if we let it.
By that I mean we could choose to let adverse circumstances weigh us down, and believe me, I know that feeling. It's one of helplessness, of powerlessness, of darkness that clouds every waking moment. But a few weeks ago I realized that, as I've been working through my "stuff," I am so grateful for it, almost appreciative that this horrible, earth-shattering series of unfortunate events (to put it mildly) actually descended upon me.
I truly was, and am, grateful. Because everything I went through (may still have to go through) made me think of things I would never have conceived of before. I confronted fears I'd tried to bury, deep, deep down inside me. (I didn't always deal with them well, but they are slowly losing their stranglehold over me.). I started recreating pieces of myself I'd almost forgotten had ever existed. I started dancing again – literally and figuratively speaking. 
I started reclaiming my life. It's not perfect yet – it probably won't ever be – but it's a heck of a lot better than it was a few months ago. And even if it takes a downturn again – which it very well might – I think I will deal better with the circumstances, one day at a time.
And that is my New Year's wish for you for 2014. Not that you have to deal with horrible things – I would never wish that on anyone, even my worst enemy, but that you get a few steps closer to conquering your demons. That your vision of your best self becomes that much more clearer, and closer. And that every day you fit more comfortably into the skin of the wonderful being you were put on this earth to be.
Happy holidays and see you in 2014!
(Yes, that's me sitting on Santa's knee. In North Pole. I kid you not.)