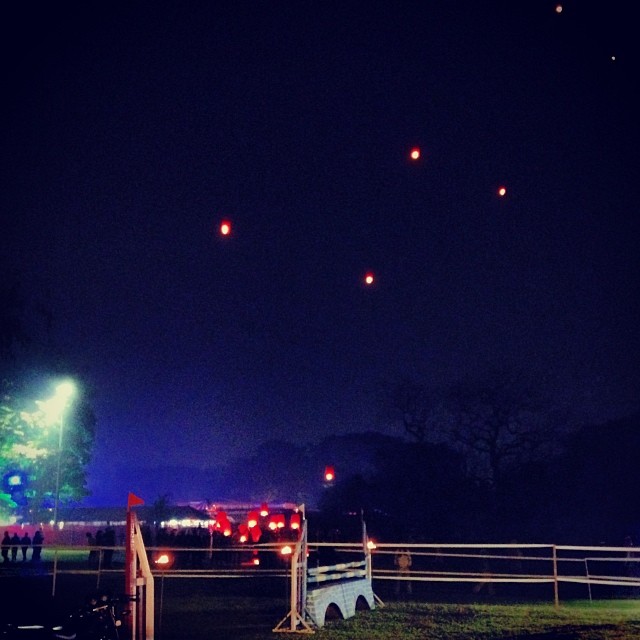 Happy New Year! I hope that you all had a wonderful holiday season and are well rested, ready to take on 2014. In the spirit of the season, this week's roundup features seven posts from around the web focused on the new year and what lies ahead.
That's a photo of red lanterns gliding into the Kolkata skies as part of The Tollygunge Club's New Year's Eve festivities, which is where I spent NYE.
1. Prepare your business for the new year with these marketing tips
Why: Randy Bowden gives you 8 steps to make this year's marketing plan the best one yet.
Why: Kaarina Dillabough reflects on whether being "always on" is a good thing (you already know my thoughts on it!) and shares her wishes for you in the new year.
3. Top Marketing Predictions For 2014
Why: Michael Brenner identifies the marketing trends he thinks will make waves in 2014, including brand publishing.
4. A New Year's Wish From WUL… And Me
Why: In case you missed it (hey, the holidays were busy!), this is my New Year's wish for all of you.
5. THREE WORDS to bind the year: 2014
Why: Do you struggle to keep your resolutions every year? Martina McGowan tells us why she never makes any, and what her three words for 2014 are.
6. How to avoid the self-help blahs and blast off in 2014
Why: In this guest post for Mark Schaefer's Business Grow, Mars Dorian offers New Year resolution tactics for people who never follow through on their New Year resolutions. I especially like #4, and realize I've started to do this as well.
7. The Obligatory Resolutions Post – That Might Actually Be Worth a Read
Why: In this short and to the point post, Davina Brewer reminds us to put ourselves first today and every day in 2014.
What is your wish for the new year? Do you have a resolution or a goal that you hope to achieve in 2014? Please share your thoughts in the comments below.