We know "a picture speaks a thousand words." I've been on the Indian leg of my Jollye Olde Global Speaking Tour (as I like to call it, with my tongue planted firmly in my cheek) since last week, and everywhere I go, there are pictures just asking to be pocketed.
Because India is full of stories. Everywhere you go, it's a story here, a story there. Sometimes I think we Indians (I still say "we" Indians, I don't think I'll ever stop saying that!) invented storytelling (yea, yea, I know, everyone says that).
I've traveled to 6 cities in the last 10 days. I've met really interesting people, many of whom are doing fabulous stuff. The stories coming out of folk are incredible.
People who are creating educational opportunities for India's PR community, like Amith Prabhu. People who are doing their bit to keep India cleaner, like Moksh Juneja and his Pee Provider app … and as an aside, it was super cool to meet him in person at PRAXIS 2015 (I was a keynote speaker) after knowing him on Twitter for the better part of a decade!
My head is reeling with stories, which is why I don't know if I'll be able to capture every single one of them. But I will do my best, and if I don't blog about them here, I'll share them on Facebook, so come on over and join me there.
For today, though, I wanted to leave you with one image that I think tells a critical story of India as it is, today, right now.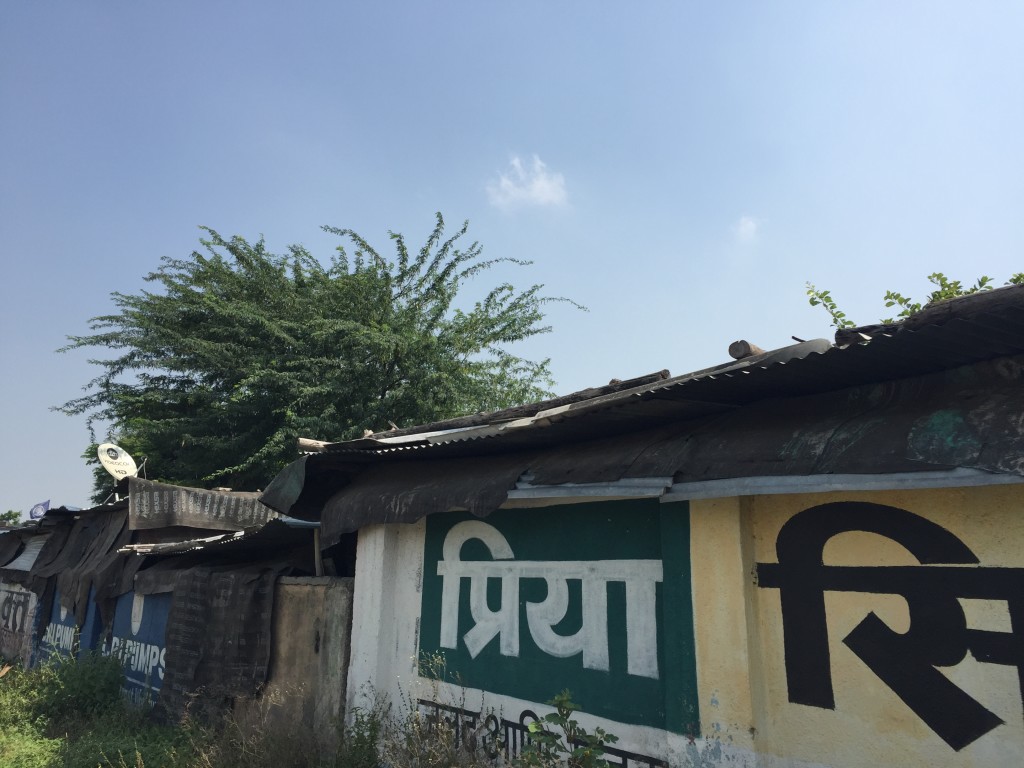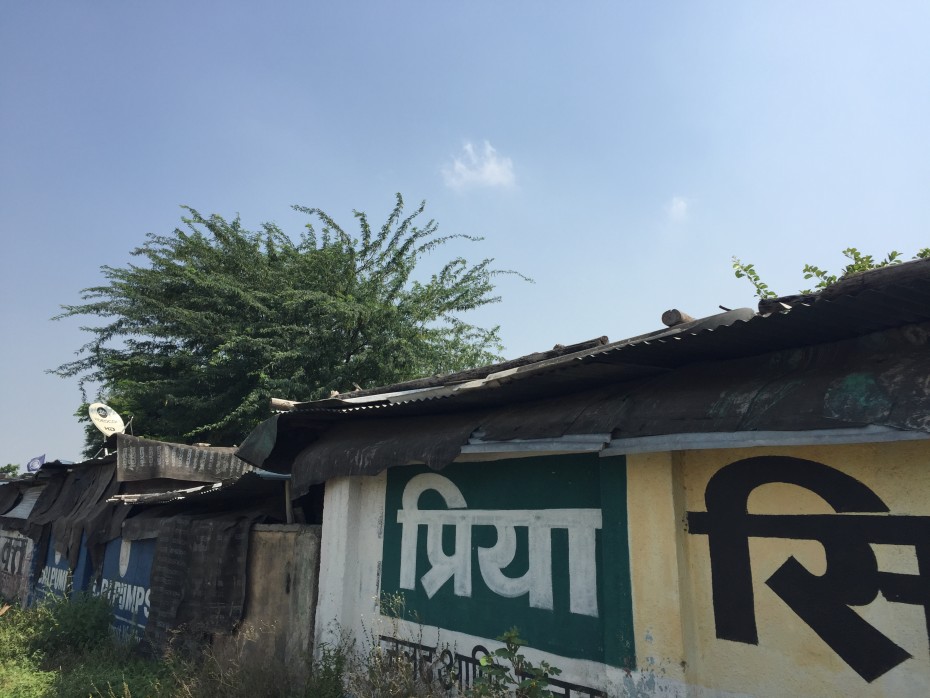 I took this photo a couple of days ago, driving down from Pune to Mumbai (both in the western part of India, for those of you not familiar with its geography). This is the back of a slum somewhere in the back roads of Pune.
Indian slums are not an uncommon sight (and really, you haven't seen a slum until you've seen an Indian slum)… so this in and of itself is not remarkable in the Indian context.
What is remarkable is the fact that even in the slums – where people live without running water, electricity, services and amenities that you and I wouldn't think of doing without – a satellite dish pokes its head into the sky.
Mind you, these hutments are built out of bamboo poles. Corrugated aluminum sheets may or may not form walls or a makeshift roof; more often than not, you see tarps instead. Tarps weighted down by bricks… you can imagine how sturdy these structures are (not).
Isn't that remarkable? That even in the midst of dire poverty, people have something that lets them escape from their life, that gives them hope, even if it's just for a while. And that – even in the midst of dire poverty – they will not give up hope.
Yes, India is the Taj Mahal, and the Gateway of India, and Bollywood, and Rabindranath Tagore, and Slumdog Millionaire, and curry, and Mother Teresa, and so much more.
But this – this is the spirit of India. This is a story of India.
What story does this photo convey to you? After all, we all see things differently, right? I'm curious, so please do let me know!