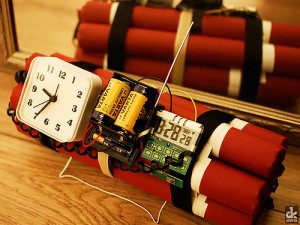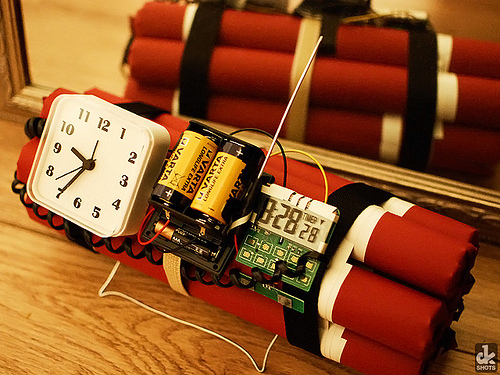 Guest Post by Narciso Tovar
It doesn't matter if you are the leader of an important social/political movement to overthrow a dictator, or a pilot; what you say and do matters.
You are (quite literally) the face of your brand to a variety of audiences. So when you get a little nutty and have a naked public meltdown or go fruit loops on an airplane headed for Vegas…and you're the pilot, it's going to negatively affect your brand.
Image: dkshots via Flickr, CC 2.0
And why not?
• It opens up room for competitor(s) to take the lead
• You lose credibility
• Your value proposition is weakened
• It plants a seed of doubt
Tarnishing your brand doesn't have to happen in such a dramatic fashion. Things can go south with a simple question like, "What about Sam?"
It's painful to watch, I know. This kind of thing shouldn't happen to an organization like that, right?
Reality check: if this kind of thing can happen to News Corp, JetBlue and Johnson & Johnson, it can happen to you.
So, what's a PR professional to do?
1. Invest in getting your spokesperson(s) media trained
Not only will it help your spokesperson work out some jitters, it will give him/her a good idea on what he/she needs to fine-tune.
If you botch an interview, you run the very real risk of damaging your reputation, losing brand value and jeopardizing organizational objectives.
Getting media trained helps you stay on message and bridge back to you talking points without sounding like a robot or some disingenuous suit – a *big* problem to avoid when you're in crisis mode.
2. Take the time to develop a crisis communications plan
How your company behaves in a crisis can/will determine how the public responds to its leadership & services in the days and weeks that follow, making or breaking your bottom-line in the process.
When you have a crisis plan in place, it gives you the opportunity to (among other things) prepare a contingency plan, move swiftly and (ironically) stay flexible.
It's a lot like running through fire drills – prepping for the worst can help you stay calm when it hits the fan.
3. Prepare to get social by being social now
One of my biggest peeves is seeing a company start a Twitter account or Facebook Page after a crisis happens, or seeing an uptick in activity after the bottom falls out. Nothing says, "I care more about money than customer service" than that.
You've got to know your online community well to be "in the know" on how to best speak with them when this kind of thing happens. It's a real relationship, people – you have to cultivate it.
The more you do this, the more you develop brand loyalty. And nothing is better than a happy customer defending you/your brand when you make a mistake.
So…have you been faced with a spokesperson going off the grid? These are my top three tips – what are yours?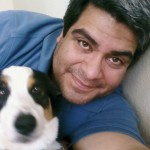 With more than 16 years of communications experience, Narciso Tovar is a principal of Big Noise Communications, a PR + Social Media agency that runs on Method + Moxie.  He is both a teacher & student in external communications and social media, serving as a mentor and sponge as new ideas are developed, and shares his thoughts on Method + Moxie.  Narciso has launched and worked with a variety of companies, including Vonage, the GreenBuilt Parade of Homes, Verizon and The Wall Street Journal Online.