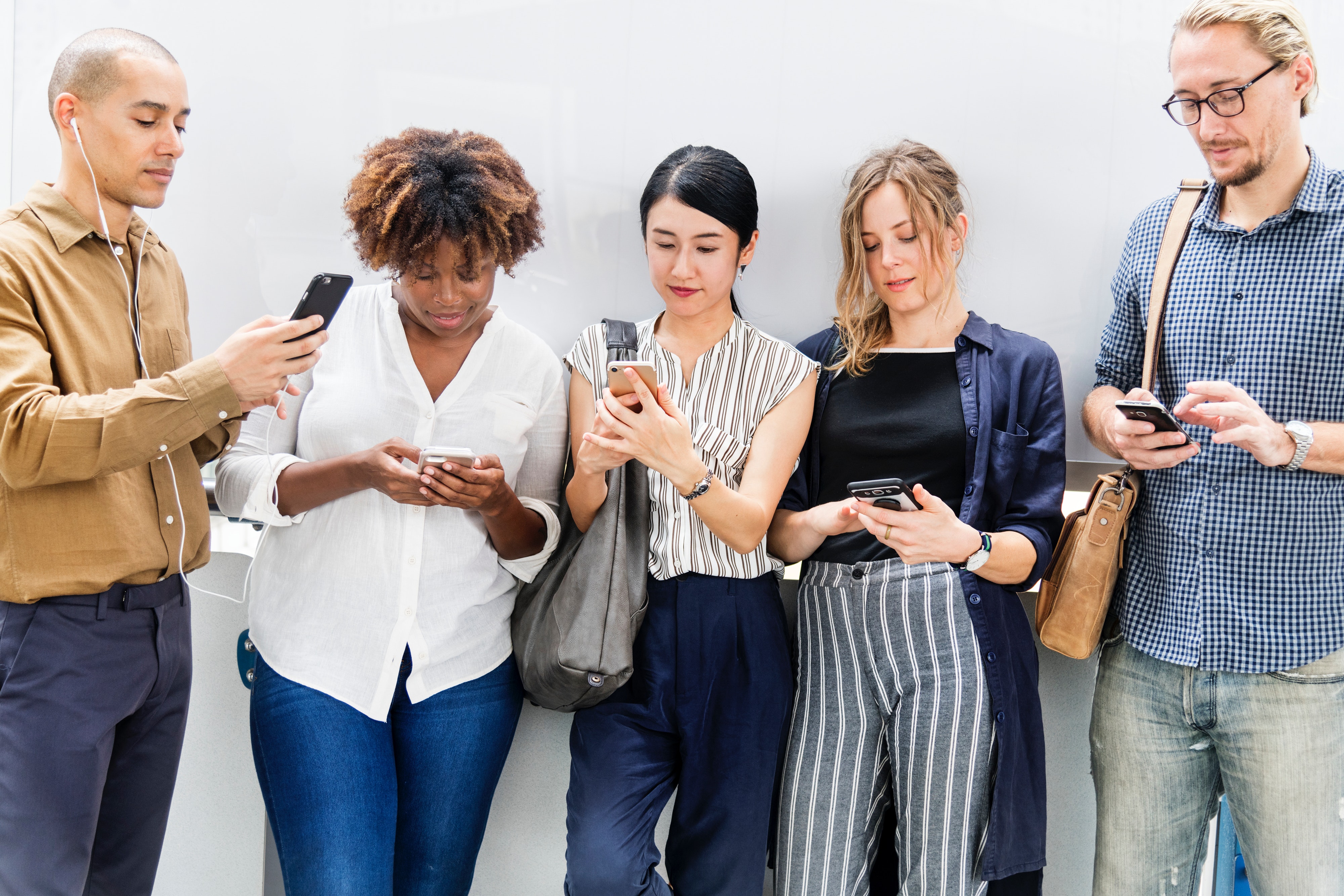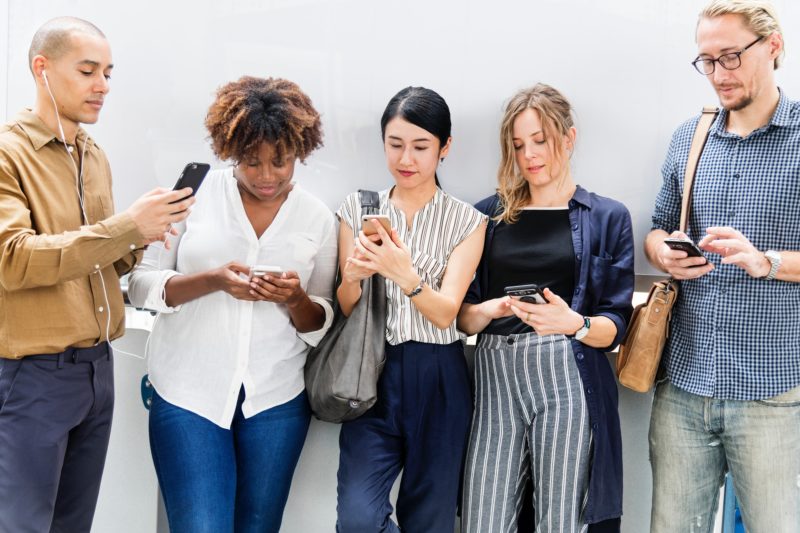 Guest Post by Ai Addyson-Zhang
Imagine this:
You're about to go on stage in front of thousands of people. You do this every single week. You've got a loyal fanbase that follows you around the world. You are a global traveler and thought leader. People are excited to hear what you have to say on your topic and field. You find yourself becoming a "big deal" in your field.
Does this sound like a dream? Like this only happens to "famous" people?
Let me tell you, friends, that with the power of social media and technology, this can be a reality. It can happen to anyone who knows how to leverage technology to their advantage. I know, because it happened for me.
Over the past two years, I have significantly grown my online community through the power of livestreaming and video content. I did it all through the comfort of my own home, using the power of LIVESTREAMING.
I am just like anyone else – a normal person. And if I leveraged it, you can too.
In this article, I will share three specific ways that livestreaming has helped me grow my community. I will tell you what worked, what didn't and how I grew my weekly show to a global following.
The Motivation
I have been a college professor for about 10 years. I teach public relations, communication and social media classes. I'm a very non-traditional teacher. I rely heavily on social media platforms like Twitter, Facebook (Facebook Groups), Instagram, LinkedIn and livestreaming to teach my classes. I believe when used appropriately, social media is an effective pedagogical tool because it helps us connect with our students where they are and helps break the geographic barriers.
In June 2017, I decided to start a weekly Facebook livestreaming show to teach and inspire other educators to embrace digital storytelling and technology.
My show was called, Classroom Without Walls: Using Technology to Reimagine Education. However, a few weeks into running my show, I quickly discovered that traditional educators were not on social media waiting for someone to show them the transformative power of technology. This discovery taught me a few things: 1) experience is the best teacher; 2) getting started is as important planning, if not more; 3) I needed to change the focus of my show if I wanted to grow it.
And I did. Today my show is simply called, Classroom Without Walls. I mainly interview leading digital social media marketers to discuss social media, technology, innovation and entrepreneurship. I am using my show to build a virtual classroom in which we are all teachers and students at the same time; we come together to co-create content as well as to learn from each other.
Discovering and refining the focus of my show has helped my brand grow substantially.
The Execution
Okay, this is where we get into the real meat of using technology to spread your ideas. Let me tell you – good execution is NOT about technology.
In fact, I'm going to talk about technology LAST, because it is actually the least important thing I need to discuss.
Many people ask, when first starting livestreaming, what kind of kit should they use?
The answer to that is pretty simple: whatever you have right now! It can be as simple as a pair of earbuds and a smartphone. That's what I started out with! In fact, almost two years later, I still don't have the most perfect setup. I have been hosting my weekly show in a small laundry room since Jan 2018. (See the picture below.) However, in this small laundry room, I interviewed several marketing gurus such as Seth Godin and Mark Schaefer.
View this post on Instagram
Okay, if livestreaming is not simply about how fancy your gear is, what is it about?
Let's get into what livestreaming is REALLY about.
1. Your Message: The QUALITY of your content matters more than anything else. What exactly are you going to discuss for 30-60 minutes every time you go live? How is your video content serving your community? Are you just rambling or actually sharing educational, informational and/or entertaining content? There are many times when you will go live spontaneously (I often go live at conferences) to share your day-to-day experiences. But if you are thinking about starting a regular broadcast, you absolutely must plan what you will discuss. As the saying goes, "fail to plan; plan to fail." This means that you gain absolute clarity on your audience. What types of content are they interested in learning more about? How is your content going to solve their problems and make their lives better? Once you discover that, you can find the right balance of content for your show.
2. Consistency: The second important point to succeed in livestreaming is to be consistent and to show up. You will need to figure out a frequency that works for you and then show up. That means, if you've decided to start a weekly live show, you need to COMMIT to that time slot EVERY SINGLE WEEK. Nowadays, I actually plan my travel schedule based on my livestreaming show's time. Why does consistency matter so much? Because social media is FLOODED by content, much of it ending as noise to consumers. That means that it's going to be a very long road to get traction for your content and develop a substantial audience. I have been broadcasting my show on a weekly basis for nearly two years. I now get about 25 to 35 viewers per show, from 14+ countries around the globe. But it didn't start out this way! I originally only started with two or three! I have missed several weeks due to other life activities, but they were planned and I let my audience know well in advance. However, let me tell you, friends, even then, it took quite some time to regain my audience to its normal viewing numbers.
3. Development: I'm going to talk about this later under the auspices of brand growth, but my livestreaming show has slowly evolved from focusing on just education to a broad range of topics in social media, digital marketing and entrepreneurship. This came about through regular interaction with my audience and with others on social media. I pride myself on being a good listener and I examine my own analytics. The feedback from my audience helps me discern the type of content that I should produce. The more I listen to my community, the more they are interested in coming to my show.
4. Technology: Finally, the technology I use has slowly upgraded over time. I originally started my show only on Facebook. Since then I have acquired some paid tools (originally BeLive and now StreamYard) in order to broadcast my show across different media, including YouTube and Periscope. I also use a higher quality camera, microphone and lighting system. But those were upgrades I made along the way; my primary goal has always been to produce high-quality content first and foremost.
The Benefits
The benefits of hosting a regular livestreaming show have been numerous for me. I have grown my brand from a few hundred to thousands of followers across social media platforms. For example, when I started my journey on Twitter in 2015, I had about 300 random followers. However, I now have almost 11K followers and a very engaged community. I have observed similar changes on other platforms. Meanwhile, more and more people are reaching out to me to be on their podcasts, livestreaming shows, and to hire me as their speaker, consultant, or coach. I have been offered paid speaking opportunities from people who viewed my show, or by connections of guests on my show. Additionally, my guests have reported that their sales and conversion have gone up after they appeared on my show.
For me, my brand has become inextricably linked to my livestreaming show. I now use it as my primary platform for leads and audience exposure. I'm constantly looking for ways to gain new audience members, new guests and new topics or discussion. My brand has now blossomed as a result of my consistent livestreaming activities. My work has led to different revenue-making opportunities that I can leverage as a result of building up my show, including (but not limited to):
Affiliate marketing
Direct sponsorship
Speaking engagements based on previous work
Consulting on livestreaming strategies & development
However, I had to put in the WORK in order to make that successful. It didn't happen in isolation and certainly not without consistent effort. If you are ready to do the work, you will go far in this new and exciting area of social media.
I can think of no better way to end this post other than to share my favorite quote with you, "The best time to plant a tree was 20 years ago. The second best time is NOW." Getting started is the key when it comes to livestreaming. Don't overthink. As you start, you will gain clarity, confidence and momentum.
Image by rawpixel via Pexels, CC0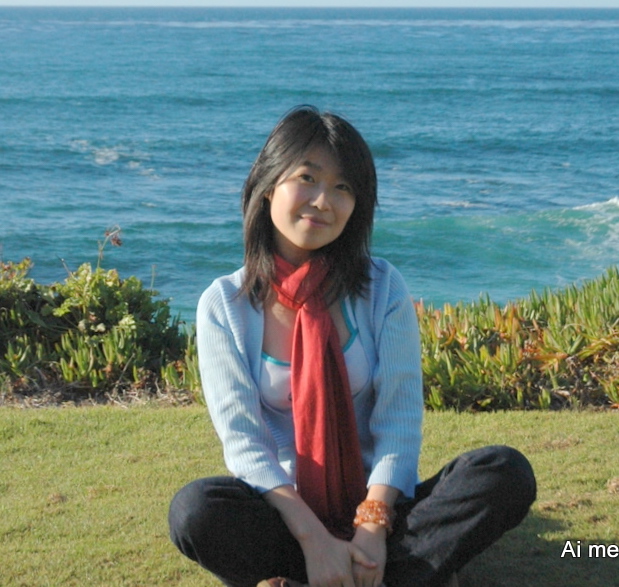 Ai Addyson-Zhang is a professor, blogger, liver-streamer, and digital learning consultant. She received her M.A. from Syracuse University and Ph.D. from the University of Maryland, both of which are located in the United States. Ai teaches Public Relations and Social Media classes at Stockton University in the US as an Associate Professor. Outside the classroom, Ai serves as a Digital Learning consultant. She conducts research and offers independent consulting services in this area. Ai is also the host of the weekly Facebook live show, Classroom Without Walls: Using Technology to Reimagine Education. Ai's live show is watched by people from thirteen different countries. Her recent interview with Mark Schaefer gained 1.2K+ views, 21 shares, and 230+ comments.