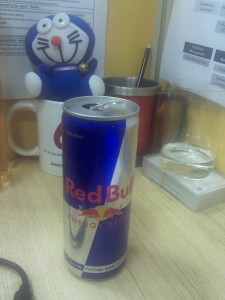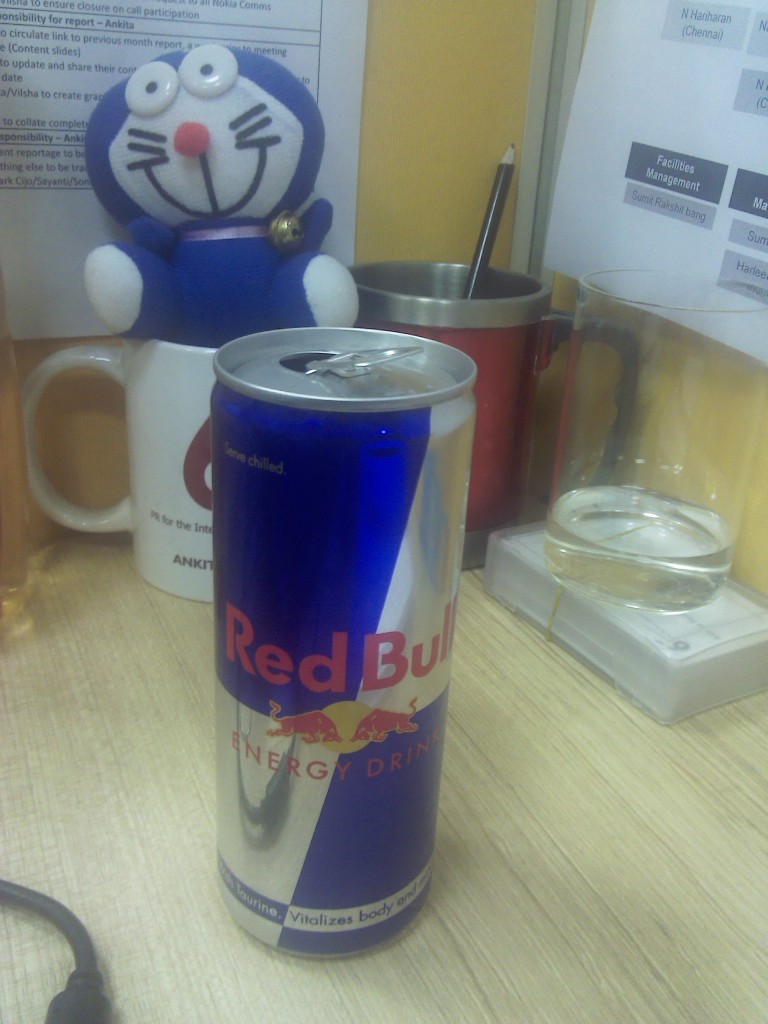 It was a lazy Tuesday afternoon.
Everyone was swamped with work, staring at their laptop screens, and all of a sudden I heard, "Do you want a can, Ma'am?"
Red Bull! It really #givesyouwings.
And that's what it did to me the very moment I saw a Red Bull on my workstation. The cans opened, one by one, and the whole office was bursting with music and energy.
What a Tuesday it was! Without a doubt, Red Bull did a fantastic job of offline PR for its brand.
But while the Bull has managed to energize many with free flowing cans at various offices, it hasn't managed to capture the same energy on social platforms.
Online and offline PR can (and should) go in sync and, for a particular campaign like this, engaging the audience through Twitter/Facebook/YouTube could have taken the campaign to a different level altogether.
In terms of integrated marketing communications (IMC),  I believe Red Bull is still applying an above the line (ATL) and below the line (BTL) approach for its communication strategy.
While direct marketing, PR, advertising, personal selling, and online processes are imperatives for any company to deliver its messages, it's essential to deliver these messages in an integrated way.
A unified message has more impact than several disjointed ones.
In the digital age, companies need to showcase what a brand is doing for its audience. And this is where platforms like Twitter/Facebook/YouTube come into play.
For example, things that Red Bull could have done better:
#givesyouwings is trending on Twitter and the company is doing a great job with it. However, pasting a sticker saying something like, "If it gives you wings, why not tweet about it… with #givesyouwings?" would have engaged people to share online what they were up to;
Although Red Bull distributed a Red Bull shaped pamphlet with some facts about the drink, the audience could be even more energized and engaged if they had been asked to capture the energy around them through a video after the cans were distributed. These could then uploaded on YouTube, followed by sharing on Facebook and Twitter;
To engage the audience further, Red Bull could have run a video contest. Those getting the maximum online views and "likes" could get a chance to work at the Red Bull HQ for a month!
With just a few simple steps, the word could have reached a whole host of people sitting in different parts of the world.
I believe the Bull managed to lure a lot of people in. If the outreach efforts had been in sync just a little more (such as the ideas I suggested above), it would have been a fantastic online and offline PR campaign.
What do you think? Do you think more companies should be following IMC principles as they approach social media outreach, or not? Either way, I'd love to hear your opinion.