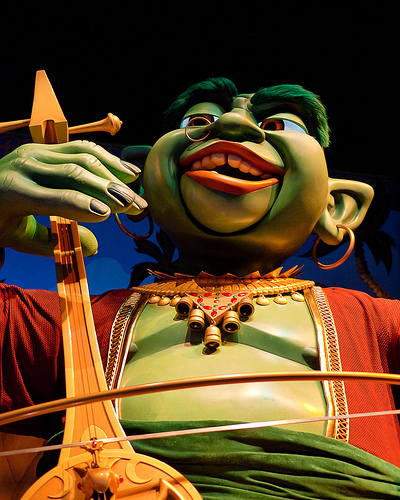 Seeing as how last Tuesday was my second day at my new job, I wasn't sure if I'd be able to moderate #measurePR. So I was really grateful when the erstwhile Jen Zingsheim agreed to do so.
Now, it's not easy to keep a Twitter chat going week after week, or even every other week after every other week.
Schedules change, work happens, life happens, people come and go, chats take a temporary hiatus… it's tough.
The one thing I wanted to do, when I started #measurePR, was make sure it wasn't here today and gone tomorrow.
But like I said earlier: it's not easy; so I particularly take my hat off to the moderators of regular chats, who keep them going week after week, month after month, year after year.
And as far as #measurePR goes, I'm really really grateful to every single person who has guest moderated to help me out of a tough spot, but especially to Jen. Really, if she wasn't a regular host, and so willing to help out, I don't know where we'd all be.
So, Jen, from all of us, the #measurePR community and me… a HUGE thank you!
Here is Jen's recap of last week's chat:
The April 17 #measurePR chat was an intimate one, but productive nevertheless. While most folks must have been out enjoying the gorgeous spring day (it was beautiful here in N.H.), a handful of measurement diehards kicked around a few ideas.
Here are some highlights:
We kicked off the discussion by batting around our top measurement "wishes." My three wishes asked of the Measurement Genie would be:
1) to broaden understanding of measurement among the communications community;
2) find great and easy to use tools; and
3) banish AVE from use.
John_Trader1 chimed in with a great measurement "wish":

We then discussed a post by the always thoughtful Olivier Blanchard titled "Game-change: Moneyball and the reality of social business."
Lusine Kodagolian submitted her wish""another terrific one:

The wise CARMA_Tweets suggested, "focus more on correlating media outputs to business outcomes & bottom-line goals #measurepr" – Yes! Correlating outputs to business outcomes.
We also discussed a Businessweek piece that assessed a value to social networks based on the company's valuation and number of users – a method I hope doesn't become widespread.
Want to download the entire transcript of #measurePR on April 17, 2012? There you go.
***
(Yes, I did just use three asterisks…!)
We'll get back to #measurePR next week… and I will be back as the host! I hope you'll join; Tuesday, May 1, 12-1 pm ET.
Right now I have no idea who the guest will be (if we have one at all), but it will be good to "see" and talk to you… so I hope you'll save the date.
And thank you, as always, for being part of this wonderful community. It wouldn't be anything without you.